If you are the type of traveller that likes to maximise your time in a destination, then an organised tour can be a really great option to consider in your travel planning.
When visiting Christchurch you will find an abundance of things to do. Some of those things you may only be able to do on a tour (like a helicopter flight for example) and others you could do without a guide, however I think sometimes having an expert guide with you can offer a lot more insight than going it alone.
This list of the best Christchurch sightseeing tours will help you select which tours will be right for you for your next visit the the South Island's biggest city.
This post contains affiliate links. Our full disclosure policy is here.
The Best Christchurch Sightseeing Tours
Christchurch Sightseeing Pass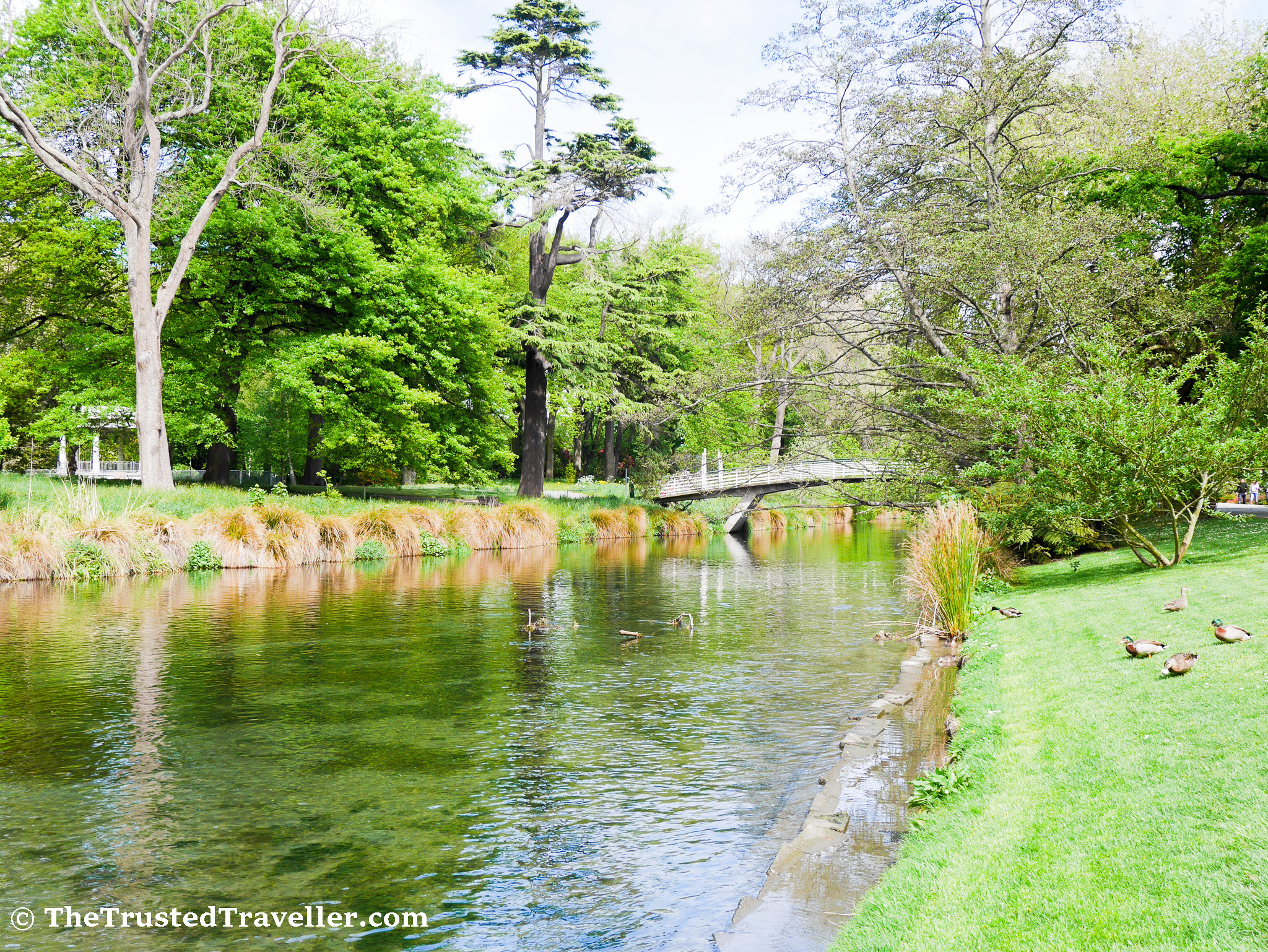 Sightseeing passes are available in most big cities around the world and are a great option if you are spending at least a few days in the city and will be visiting a number of attractions.
The best way to weigh up if the Christchurch Sightseeing Pass is right for you is to look at what it covers, research the cost of each activity without the pass and then determine if buying the pass will save you money.
The Christchurch Sightseeing Pass gives you timed access, at a time that suits you, to the following Christchurch attractions.
Christchurch Gondola – Included is a 10 minute ride offering the best views of Christchurch, the ocean and surrounding mountains.
Christchurch Botanic Gardens Caterpillar Shuttle – Hop on and off the open-air shuttle that makes various stops around these beautiful gardens. Read more about the gardens here.
Avon River Punt Ride – Enjoy a 30 minute punt boat ride on the Avon River that runs through the gardens and parts of downtown Christchurch.
Hop-On-Hop-Off Christchurch Tram – Spend the day seeing all the sights of downtown Christchurch with access to the tram.
Christchurch Hop-on Hop-off Tram
A ticket on the historic Christchurch Hop-on Hop-off Tram allows you to get on and off the tram at 17 stops around downtown Christchurch, essentially allowing you to create your own Christchurch tour itinerary.
During the ride the driver will provide expert commentary, pointing out all the key landmarks around Christchurch and tell some stories of past and present to help put you in the picture.
The tram circuit begins at Cathedral Junction, travels through Cathedral Square and past the Avon River, Re:START Mall, and High Street. The tram rejoins a loop and passes by points of interest like the Canterbury Museum, Hagley Park, Christchurch Botanic Gardens, Victoria Square, and New Regent Street.
The Christchurch tram is a great option for those with limited time in the city but want to experience as much as possible, as well as those without their own transport.
My top tip for hop-on hop-off experiences is to do a full lap first without getting off to get the full lay of the land. On the second time around you will know which stops you want to get off at along the way.
Christchurch City Sightseeing Tour
If you are travelling with a family or a small group up to six people then this private Christchurch sightseeing tour may be a great option.
Conducted by Carolin in her converted Kombi van, this fun tour will allow you to explore art galleries, learn more about the city's history and culture, take in local wildlife and enjoy the natural beauty that surrounds Christchurch itself.
Included in this tour is a visit both the Canterbury Earthquake National Memorial and the Bridge of Remembrance, two significant and important attractions in Christchurch.
Lunch, snacks and drinks are all provided on this half day one of a kind kiwi Christchurch city tour.
International Antarctic Centre Christchurch
This is one of the best activities for kids in Christchurch. A visit to the International Antarctic Centre Christchurch is not only fun but also highly educational.
Learn about Antarctic landscapes, wildlife and explorers through interactive displays, talks, 4D shows and rides and get up close in the 'cuddle zone' with the resident Huskies, dogs famous for pulling sleds in Antarctica.
You can also combine a visit to the Christchurch Antarctic Centre with a three hour Christchurch Sightseeing tour.
On this tour you will get a comprehensive look at Christchurch and why it is called "The Garden City". You'll visit the seaside town of Sumner and take in the great views of the Canterbury Plains and Southern Alps from the 'Sign of the Takahe' as well as an entry ticket into the Antarctic Centre Christchurch.
Christchurch City Bike Tour
A popular way to see a lot of cities around the world these days is on two wheels on a bike tour. And you can do exactly that in Christchurch too!
On this easy paced four hour electric bike tour you'll follow the Avon River through the centre of the city to the New Brighton Pier along the 18km riverside cycle path.
Your guide will make stops along the ride to point out key points of interest and tell stories of the areas that you'll be passing through.
In New Brighton you'll be able to explore the pier, beach and surrounding village which all offers great views of the Port Hills that flank the west of Christchurch. This is one of the most unique Christchurch city tours you can take.
Christchurch Gardens Tour
You may have heard Christchurch nicknamed "The Garden City" before. Well it gets this name because of all the beautiful well maintained gardens, both public and private around the city.
You could easily wander around the Christchurch Botanic Gardens yourself and/or have a picnic there but for true garden and plant lovers a tour that includes both this garden plus a few private gardens is a must.
This 3.5 hour tour with an expert guide takes you to award winning gardens such as Mona Vale, the Sanitarium Factory Gardens and of course the Christchurch Botanic Gardens.
You'll learn all about rare and interesting species of plants found in these gardens and get unique insight from the expert guide.
Willowbank Wildlife Reserve
Willowbank Wildlife Reserve, located on the outskirts of Christchurch is a great place to come and see a variety of native birds and animals made famous in New Zealand.
Why not also combine a visit to the reserve with a bit of culture, food and entertainment.
This tour takes you on a guided tour of the Willowbank Wildlife Reserve followed by an evening of entertainment with a Maori cultural performance and a traditional 'hangi' four course meal. (A 'hangi' is a traditional South Pacific meal cooked underground.)
The tour ends with a short night city tour of Christchurch before dropping you back at your accommodation. Personally I think the combination of nature, entertainment, culture and food makes this one of the best Christchurch tours on this list.
Christchurch Adventure Park
While nearby Queenstown might be better known as the adventure capital of New Zealand, Christchurch too has its fair share of adventure activities to partake in. And there are a number of different ticket and tour options to choose from.
First you can start off with something a little more tame and book a Chairlift Sightseeing Pass at the Christchurch Adventure Park, one of the best places for adventures in Christchurch. Your ticket includes a return shuttle bus from the city, a ride up on the chairlift and spectacular views at the top of the Pacific Ocean and Southern Alps.
Next up head into the Adrenalin Forest Obstacle Course. Challenge yourself on this obstacle course high up in the trees including flying fox, "Tarzan Jump", wrecking ball and barrels. You can even rent a GoPro to document your adventurous feats!
And finally, not for the faint hearted, is the Christchurch Zipline Tour. Fly through a series of high speed ziplines at the Christchurch Adventure Park taking in the amazing views of the Pacific Ocean and Southern Alps as you go. Your whole experience is guided and takes you more than 150 metres above the ground.
Christchurch Tramway Dinner Tour
I mentioned earlier in this post the Hop-on Hop-off tram as a great way to see Christchurch by day. But why not get on a very similar tram and see it by night with the Christchurch Tram Dinner tour.
Climb aboard a heritage tram for a delicious four course meal as the tram takes you from Cathedral Junction on a round trip around the city centre.
Enjoy views of the gardens and Avon River lit up for the evening as you sip on your included welcome drink and enjoy the gourmet meal, finished off with dessert, tea and coffee. It is a unique way to see the city at night.
Christchurch Gondola
One of the top activities to do in Christchurch is a ride on the famous Christchurch Gondola.
This aerial journey takes you across the Port Hills on the crater rim of Mt Cavendish summit and offers the absolute best views in all of Christchurch.
Take in the cityscape, Canterbury Plains and Lyttelton Harbour as you glide above the trees in your own Gondola cabin. Make a day of it and join some nature walks at the crater rim for even more stunning views.
As this is the most popular attraction in Christchurch, it does book out early, so booking in advance will mean you won't miss out!
Christchurch Helicopter Tour
Leaving the best for last! No trip to New Zealand would be complete without a helicopter ride, and while Christchurch isn't always the most obvious choice to do this, I can guarantee if you do, you won't be disappointed.
On this 20 minutes scenic Christchurch helicopter tour you'll take in the city sights from a different view and get the chance to appreciate the scale of the Christchurch earthquake devastation from above.
You'll fly above the city, getting a glimpse of the ruins of the ChristChurch Cathedral, take in some of the rebuilding efforts around the city and move on out to the beachfront suburbs of Sumner and Redcliffe before getting a great view of Lyttelton Harbour.
Where to Stay in Christchurch
Here are three accommodation options to suit all budgets that I recommend you check out. All are centrally located, highly rated and come with excellent facilities.
Budget – Jailhouse Accommodation
Mid-Range – Ramada Suites by Wyndham Christchurch City
Luxury – The George
Over to you!
Which of these Christchurch Sightseeing Tours are you looking forward to doing?
Let me know using the comments section below or join me on social media to start a conversation.
Thanks for reading and I hope you enjoyed this post.
Join my email list and get a FREE copy of my TRAVEL PLANNING TEMPLATE
My Travel Planning Template will make your travel planning simple & stress-free!