About The Trusted Traveller
The Trusted Traveller (TTT) began in January 2014 because of my passion for travel and eagerness to help others plan their travels in the most organised way possible.
My aim is to teach you how to take the stress out of planning your dream vacation and maximise your vacation time with SIMPLE travel planning tips from an experienced world traveller and organisational expert.
Whether you're a DIY traveller or need a little more help planning that next trip, I'm confident you will find something on this website that will cater to your travel planning needs.
What to Expect from The Trusted Traveller
Travel Planning articles for the DIY traveller, covering everything from choosing the perfect destination, to the best ways to book, and important things to look out for when planning and booking your dream vacation.
Things to Do in... articles full of the top things to see and do in many destinations around the world, from large cities to small rural areas. Included in these articles is all of the information you will need to know when mapping out your time sightseeing.
Reviews of the places I've stayed and tours I've been on including photos to help you decide if each place or tour is right for you.
Suggested itineraries for regions and countries around the world. These itineraries include maps, transport information, things to see and do, suggested tours to get the most out of a destination and where to stay helping to position you in the heart of all the action.
General travel articles on specific sights with in-depth information on getting the most out of your visit including hints and tips I learnt during my experiences.
If there is something specific you would like to know more about that you don't see on this website, feel free to contact me and I will do my very best to help.
---
About Jen
I was born and raised in beautiful Sydney Australia, a city that I love and that will always be my home, no matter where I live in the world.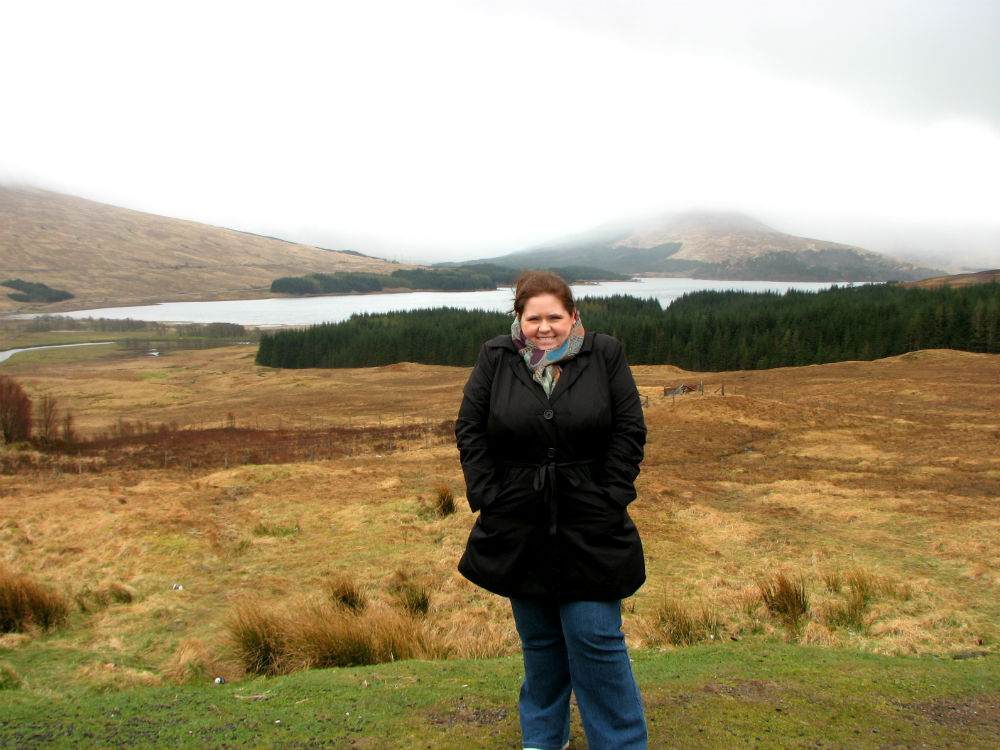 I've been travelling my whole life, with some of my earliest memories being of family holidays to the Blue Mountains, the NSW North Coast and long road trips across Australia.
My Dad is probably where I get this overwhelming need to travel from, as he was always planning the family's next school holiday adventure. He loves a road trip and as a kid and teenager I remember embarking on journey's through the outback and along the coast to Adelaide, trips up the coast to sunny Queensland and holidays to visit our Grandparents on the Mid North Coast.
After finishing high school I went through the "normal" life paces of getting a good steady job, getting married (that is over now) and buying a house. I used minimal amounts of my 20 days of annual leave each year for short trips to the Gold Coast or long weekends down the coast, never really thinking about travelling further afield.
Then one day something just clicked in me. I became obsessed with watching travel programs, like Globe Trekker, that showed places around the world that I had never even heard of but suddenly wanted to visit more than anything I'd ever wanted before.
It was then that I realised a normal life wasn't for me; rather I had to get out there and start discovering the world.
That was in 2009. Since then I've freed myself of financial commitment by selling the house. This allowed me the freedom to pack up my life in Sydney not once but twice. The first time I spent two incredible years living and working in London while seeing as much of Europe as I could. Then more recently exploring Australia on an 6 month road trip around the country.
In between I've also backpacked through Europe; lived out a lifelong dream to visit New York; discovered the uniqueness of Japan; fell head over heels in love with New Zealand and toured what is now my favourite part of the world, Western Canada.
I've discovered that a settled life just isn't for me.
But who knows what will happen next, I don't, so you'll have to stick around to find out…….
A Few Facts About Jen
I am petrified of flying. Despite this I have travelled on hundreds of planes big and small and still hate every minute of it. But the excitement of what awaits me at the other end gets me through each flight.
I'm super organised and love to plan things especially travel and events. I love spreadsheets, itineraries and anything that will make me more organised and prepared. I do wish sometimes I could be a more spontaneous traveller but my inner planner just won't allow me most of the time.
Other than visiting Disneyland in California as a teenager, my first overseas trip had me visiting Moscow. Most people thought I was nuts at the time, and to be honest, when I arrived I wanted to get back on the plane and go home. But, it turned out to be amazing and one of my lives' defining experiences.
I love to cook but not for myself. Cooking for me alone just feels like a chore, but when I invite friends and family over I turn into Martha Stewart, whipping up three course gourmet meals that I've become quite famous for among those who know me.
My favourite smell in the world is the ocean. Living in London, away from the ocean for two years, the thing I missed the most was the smell of the ocean. Fresh salty air, tinged with the scent of sunscreen makes me feel relaxed and calm.
---
Get in Touch
I love to get emails and messages from my readers and fellow travellers. If you have a question about me, my travels, you're travels or just want to say hi, feel free to get in touch through my Contact page or join me on social media to start a conversation.
If you're a brand, PR company, advertiser or anyone else looking to partner with me, check out my Work With Me page.
Finally, if you're a fellow blogger and interested in becoming a contributor to The Trusted Traveller, you can find more information here.