This list of things to do in Jervis Bay and the surrounding area will give you plenty of options to choose from to fill a weekend or a week in this simply stunning NSW South Coast region.
Jervis Bay is fringed with stunning beaches, pristine National Parks and Marine Park and quaint little towns with an abundance of delicious places to eat and drink.
The whole area has a very chilled out vibe with lots to see and do for all ages. It is the perfect place to do a Sydney to Jervis Bay road trip as it is under three hours drive, or stay a little longer to really relax and soak up that chilled vibe.
A year round destination, great in summer for swimming and water sports, however also an excellent winter getaway to see whales come into the bay and enjoying long strolls along almost deserted beaches.
Basing yourself in the town of Huskisson will have you well placed for exploring the area. There are stacks of great places to eat and drink in town too, from the Husky Pub to the Husky Bakery plus a decent range of accommodation options, most within walking distance of a beach or the main street of town.
Things to Do in Jervis Bay
Booderee National Park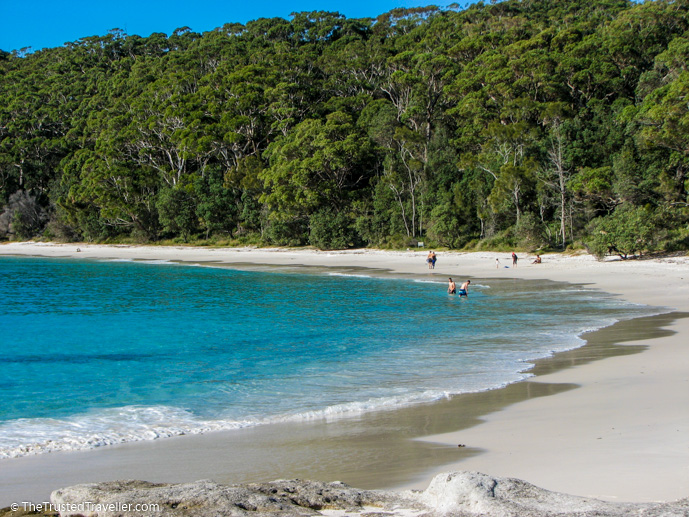 Home to some the the areas most stunning beaches like Caves Beach and Murray's Beach where you might run into a few of the local Jervis Bay kangaroos who like to hang out in the car park. This National Park also has some great short walks, ruins and lovely Botanical Gardens. You could easily spend a day or more just exploring this park.
Address: Jervis Bay Rd, Jervis Bay
Cost: $13.00 for a 2 day one vehicle pass
Hours: The park is best visited during daylight hours
More Information: https://parksaustralia.gov.au/booderee/
---
White Sands Walk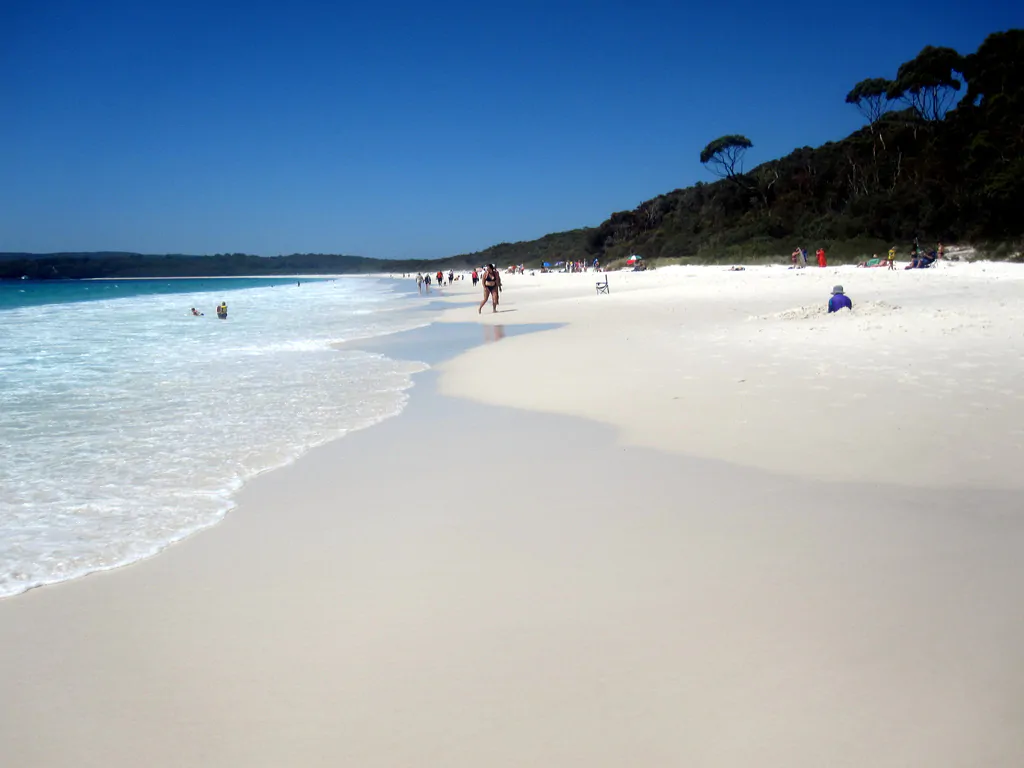 Beginning at Greenfield Beach picnic area this walk takes you on a loop past some of the best white sand beaches on the bay including world famous Hyam's Beach (a Jervis Bay must do attraction), said to have the whitest sand int he world. The whole loop takes about an hour and is relatively flat, so good for most fitness levels. In my opinion, this is one of the best free things to do in Jervis Bay.
Address: Begins at Greenfields Beach and does a loop back
Cost: Free
Hours: Best completed in the early morning or anytime of day
More Information: https://www.nationalparks.nsw.gov.au/things-to-do/walking-tracks/white-sands-walk-and-scribbly-gum-track
---
Enjoy the Beach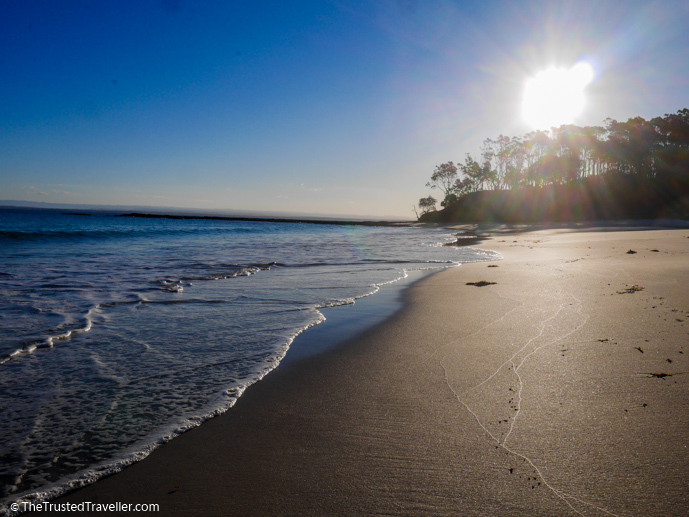 You are spoilt for choice when it comes to beaches being one of the top things Australia is known for. Jervis Bay has plenty to choose from, here are a few of my favourites:
Hyams Beach – While it is a bit on the touristy side these days, a visit to Jervic Bay would not be complete without a visit to its most famous beach. As mention above, Hyams Beach is said to have the whitest sand of any beach in the world.
Cabbage Tree Beach – Secluded and virtually untouched, Cabbage Tree Beach is on the Beecroft Peninsula which is part of the Department of Defence Weapon Range. At certain times of the day you'll find local kangaroos on the beach and lots of other wildlife in the surrounding bush.
Callala Beach – Calm crystal clear water perfect for kayaking or stand up paddle boarding and pristine white sand make this an excellent choice from the many great beaches in Jervis Bay.
Murrays Beach – I love Murrays Beach for its incredible Jervis Bay views, crystal clear water and surrounding dense bush. It's a 10-15 minute walk from the carpark so it's not an obvious choice of beach for most which makes it reasonably peaceful, even in high season.
See Whales and Dolphins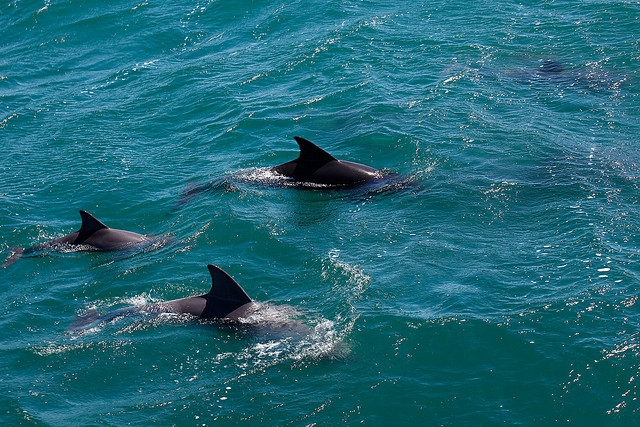 During whale season (roughly June to November), these majestic creatures like to make their way into the bay and sometimes put on a bit of a show, making this one of the best things to do in Jervis Bay. However, if you're not in the area during whale season then you can still see the amazing dolphins that live in the bay. The best way to see these creatures is on a cruise. Here are three great options to considering booking before you visit the region.
Address: All cruises leave from Currambene St, Huskisson
Cost: See tour prices above
Hours: Most days morning and afternoon cruises are run
Point Perpendicular Lighthouse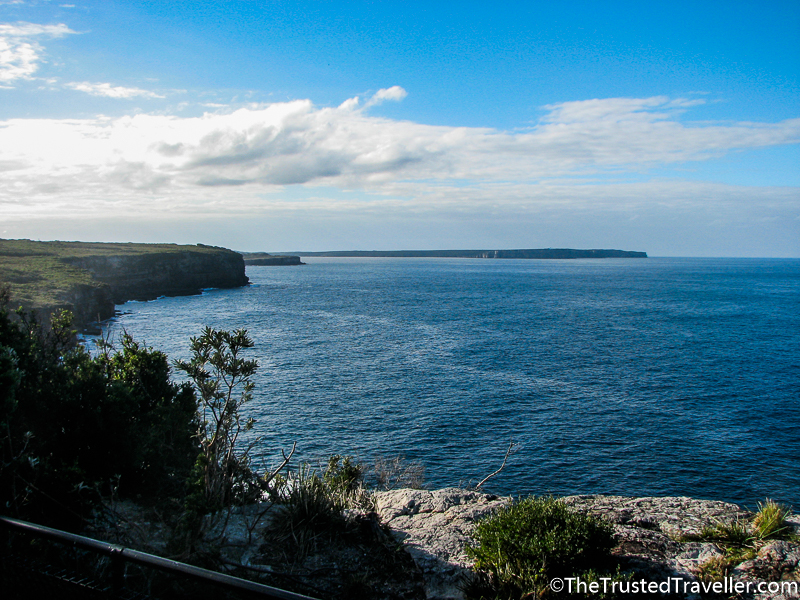 On the northern end of Jervis Bay, this lighthouse offers spectacular views looking out over the bay and through the opening out to sea. On a really clear day you can even make out the white sands of the beaches that rim the bay.
Address: Lighthouse Rd, Beecroft Peninsula
Cost: Free
Hours: During daylight hours
---
St Georges Basin
Just 10 minutes from Huskisson (the main town in Jervis Bay) is St Georges Basin, a shallow lake home to some of the regions most beautiful flora and fauna. From Erowal Bay and the few towns along the Basin you'll be able to go fishing, see flocks of birds take off and land on the still water and watch kangaroos lazing by the shore just before sunset. Its one of the most peaceful places on earth.
Where to Stay in Jervis Bay
Here are three accommodation options to suit all budgets that I recommend you check out. All are centrally located in Huskisson, highly rated and come with excellent facilities.
Budget – Huskisson Holiday Cabins
Mid-Range – Huskisson Beach Bed and Breakfast
Luxury – Ceespray on Owen
---
Over to you!
Which of the things to do in Jervis Bay are you most looking forward to seeing and doing?
Let me know using the comments section below or join me on social media to start a conversation.
Join my email list and get a FREE copy of my TRAVEL PLANNING TEMPLATE
My Travel Planning Template will make your travel planning simple & stress-free!