Paris is one of the most visited places in the world and rightly so. It has everything a great city should, scrumptious food, iconic landmarks, world class museums, breathtaking architecture and stunning city views just to name a few.
It's one of the main reasons why France gets more than 85 million visitors each year. But during our visit to France a few years back we discovered so many other places that together can rival Paris for beauty, culture and atmosphere.
We encourage you to get out of Paris and enjoy a few or all of these seven places to visit in France as they have just as much to offer visitors as Paris.
7 Places to Visit in France That Aren't Paris
Normandy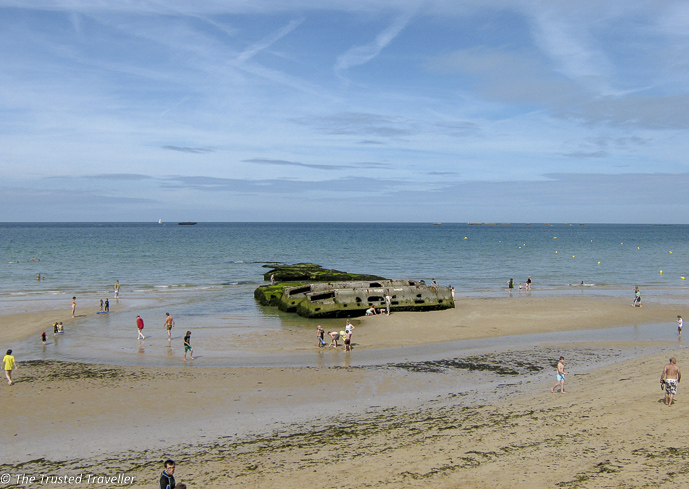 North west of Paris is the region of Normandy, famous for the World War II D-day landings. History lovers will enjoy immersing themselves in war time history at the 360 gallery in Arromanches and getting down to the beach to see what remains of the wharfs built by the allies to bring the tanks, troops and supplies ashore. Explore the pretty towns of Bayeaux, Rouen and Caen and find a little bistro to enjoy dishes containing French cheeses and fresh seafood.
Loire Valley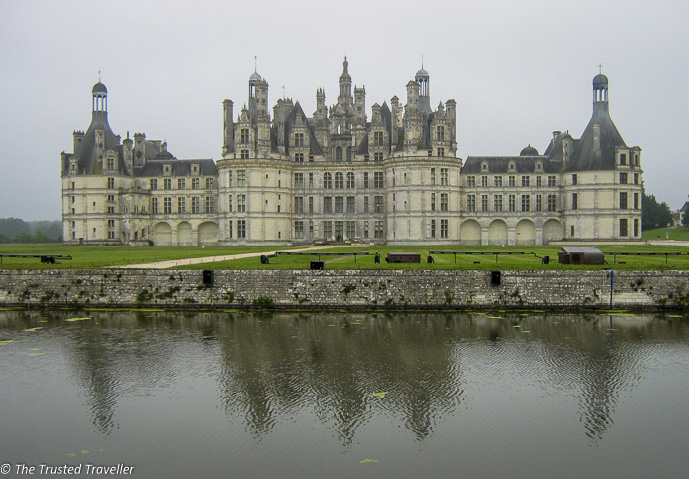 With some of the world's most beautiful chateaux to be found in the Loire Valley, it's easy to live out childhood dreams of sleeping in your very own castle. Chateaux converted to accommodation can be found scattered throughout the valley and are the perfect place to base yourself for exploring some of the grandest chateaux in the region like Chateaux Chambord and Villandry.
---
Read More: 17 of the Best Castles in France to Visit on Wanderlust Storytellers
---
Bordeaux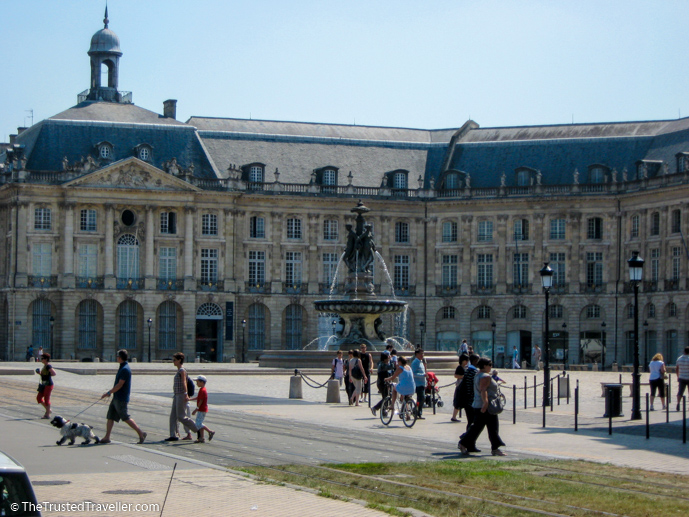 As one of the best grape growing regions in the world, wine lovers, specifically lovers of red wine, will be in heaven in the Bordeaux region. Basing yourself in the city of Bordeaux is a good choice and worth a visit even if you're not a wine lover. The city's grand architecture is very impressive with squares surrounded by beautiful 18th century architecture and fountains adjourned with statues. Once you are out of the city there are vineyards aplenty with friendly cellar doors for you to do some tasting.
---
Read More: Planning a trip around France? Let me help you with my Best of France two week itinerary or 10 day itinerary.
---
Carcassonne
This fortified town sits atop a hill looking down over the city's new town. The town dates back to Neolithic times and was occupied by Romans in around 100 BC. These days it is mostly for the tourists and while it is a tad on the touristy side, it is a very cool place. Take a walk on top of the city walks, wander the medieval streets lined with artisan stores, have a bite to eat in one of the many restaurants selling the local specialty, casoulette and check out the palace with spectacular views over the surrounding countryside.
---
Read More: Best Towns to Visit in France on Arzo Travels
---
French Riviera
Put on you biggest pair of dark shades and strut your stuff along the promenade in Nice, Cannes or Antibes to find yourself blending in with the local glitterati. Hit one of the dozens of beautiful beaches and take a dip in the warm Mediterranean Sea. And of course visit one of the world's smallest countries, Monaco, to really get among some of the world's richest people. Once you're done acting out, venture into the old town of Nice to get lost in the cobblestone lanes and find the areas true charm.
---
Read More: Check out our list of Things to Do in Nice

---
Lyon
Lyon can quite easily rival Paris for being France's capital of culture and cuisine. France's third largest city is home to interesting museums, cultural events year round and food offerings for those with an adventurous palate. Wander over the cities two rivers relaxing by the water and soak up the atmosphere of this quickly growing city full of young inquisitive people.
Annecy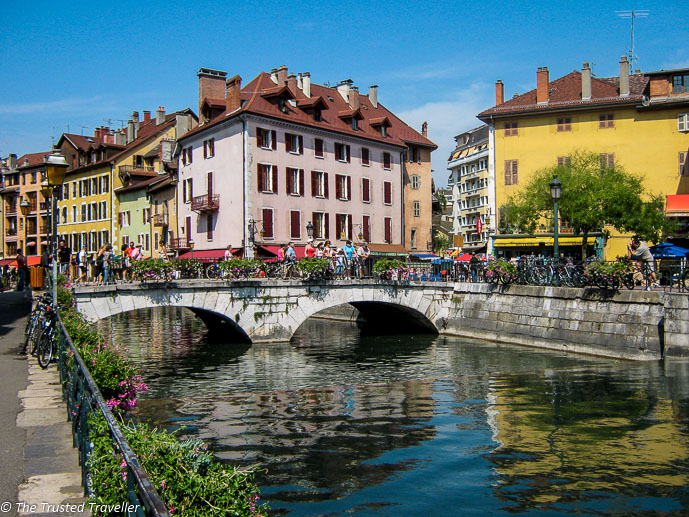 If you are looking to visit a place in France that is off the beaten path but still has all the French charm and delicious food that France is famous for, then Annecy won't disappoint. Located in the Alps on a lake of the same name, Annecy oozes charm and beauty around every corner. Wander the canals, go boating on the lake, get lost in the narrow streets and relax in the sidewalk cafe sipping coffee and eating the local specialty tariflette.
---
Over to you!
What of these places to visit in France are you most interested to visit? What other places would you add?
Let me know using the comments section below or join me on social media to start a conversation.
Thanks for reading and I hope you enjoyed this post.
Join my email list and get a FREE copy of my TRAVEL PLANNING TEMPLATE
My Travel Planning Template will make your travel planning simple & stress-free!