Mastering the public transport in big cities can be tough, especially when you're not prepared. But with my Getting Around Guides, I can guarantee that you'll be getting around like a local in no time at all.
Check out my earlier posts for picking the best parks to visit, buying theme park tickets and finding a place to stay.
The Orlando theme park area is a pretty easy area to get around with or without your own transport. But a little pre-trip research is always a good idea to ensure you hit the ground running and kick off your holiday of a lifetime with as little hassle as possible.
This Getting Around the Orlando Theme Parks guide will help you not only find the best way to get from the airport to your accommodation on arrival, but also assist with finding the best ways to get around the area during your stay.
---
Getting Orientated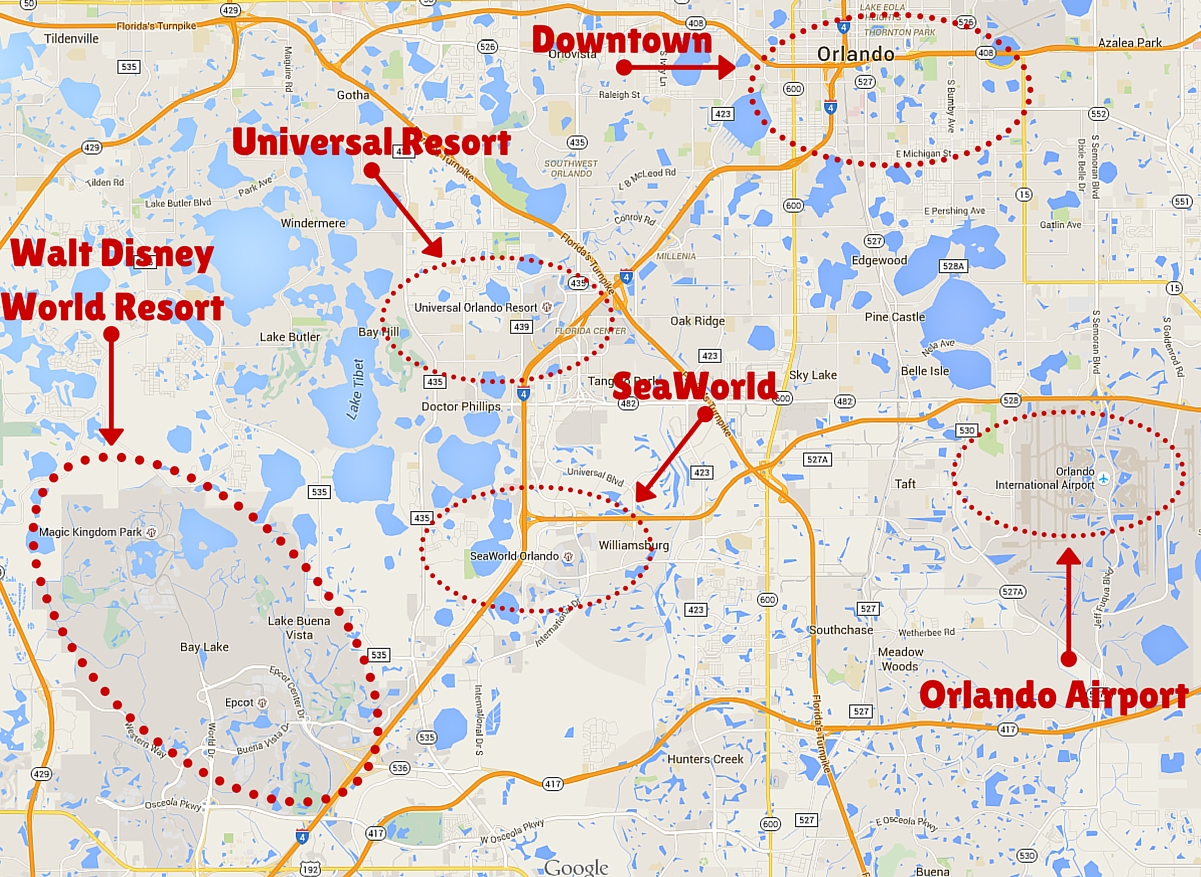 The Orlando theme park area takes up about a 25 kilometer radius southwest of downtown Orlando. The Walt Disney World Resort is located in Lake Buena Vista, 30 kilometers from downtown and the Universal Orlando Resort and SeaWorld Orlando are located within the International Drive resort area, 20 kilometers northeast of Lake Buena Vista and 15 kilometers southwest of downtown.
---
Getting There
By Air
Orlando International Airport is located about 30 kilometers east of the Orlando theme park area. Getting to your accommodation will take no more than 25 minutes.
There are ample taxis available at the terminal costing about $US50-60 one way to the Lake Buena Vista area.
Mears Transportation operates shuttle services to each of the resorts costing about $US25-35 per person depending on how far away your resort is. If there are two or more in your group it is probably cheapest to get a taxi.
By Train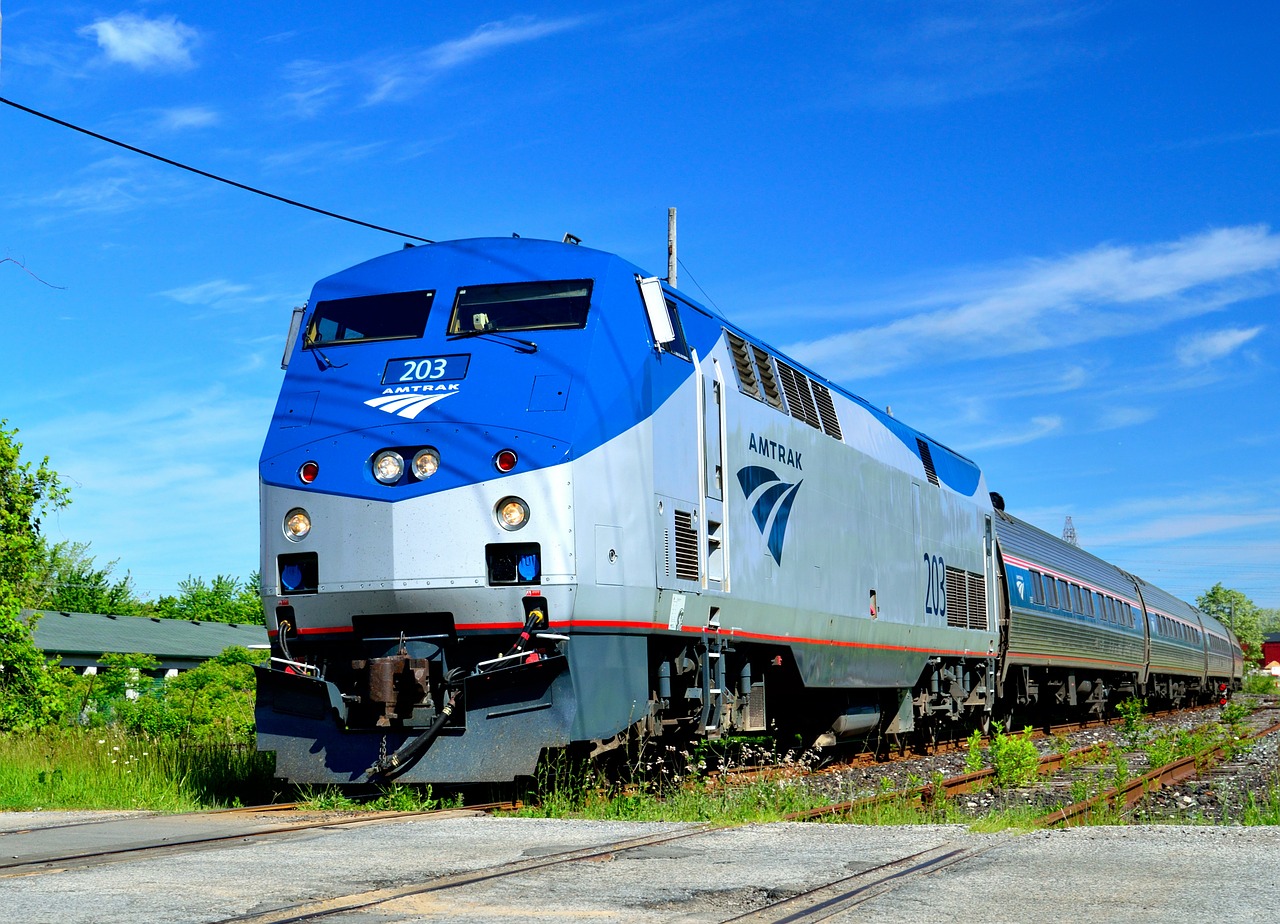 Amtrak run the Silver Service and Palmetto train services from New York all the way to Tampa and Miami with a stop in Orlando. The station is located in downtown Orlando and can be reached by taxi or local Lynx bus services.
By Bus
There are lots of bus services arriving/departing the Orlando area each day. You can get to/from Miami with Smart Shuttle Line, and Greyhound services the whole of the US with direct connections from Orlando to numerous other cities.
By Car
If you are driving in your own vehicle or in a rental, Orlando is a three and a half hour drive from Miami, a one and a quarter hour drive from Tampa and two hours from Jacksonville.
---
Getting Around
By Rental Car
If you're in the Orlando area for a week a more and exploring some of the local and nearby parks then a rental car is a great option. All the major car companies can be found at the airport and most also have pick up locations in the downtown area if you are arriving by train or bus. The roads are easy to navigate, well signposted and their is ample parking at each of the parks provided you get there earlier in the day.
By Bus
One of my best money saving tips for Orlando is using the local bus to get around. Lynx is the local bus service which services most of central Florida. Buses service all the theme parks with connections to the resort areas, airport and downtown Orlando area. The Lynx website has a great trip planning tool that will help you decide if this is the best option for you.
By Shuttle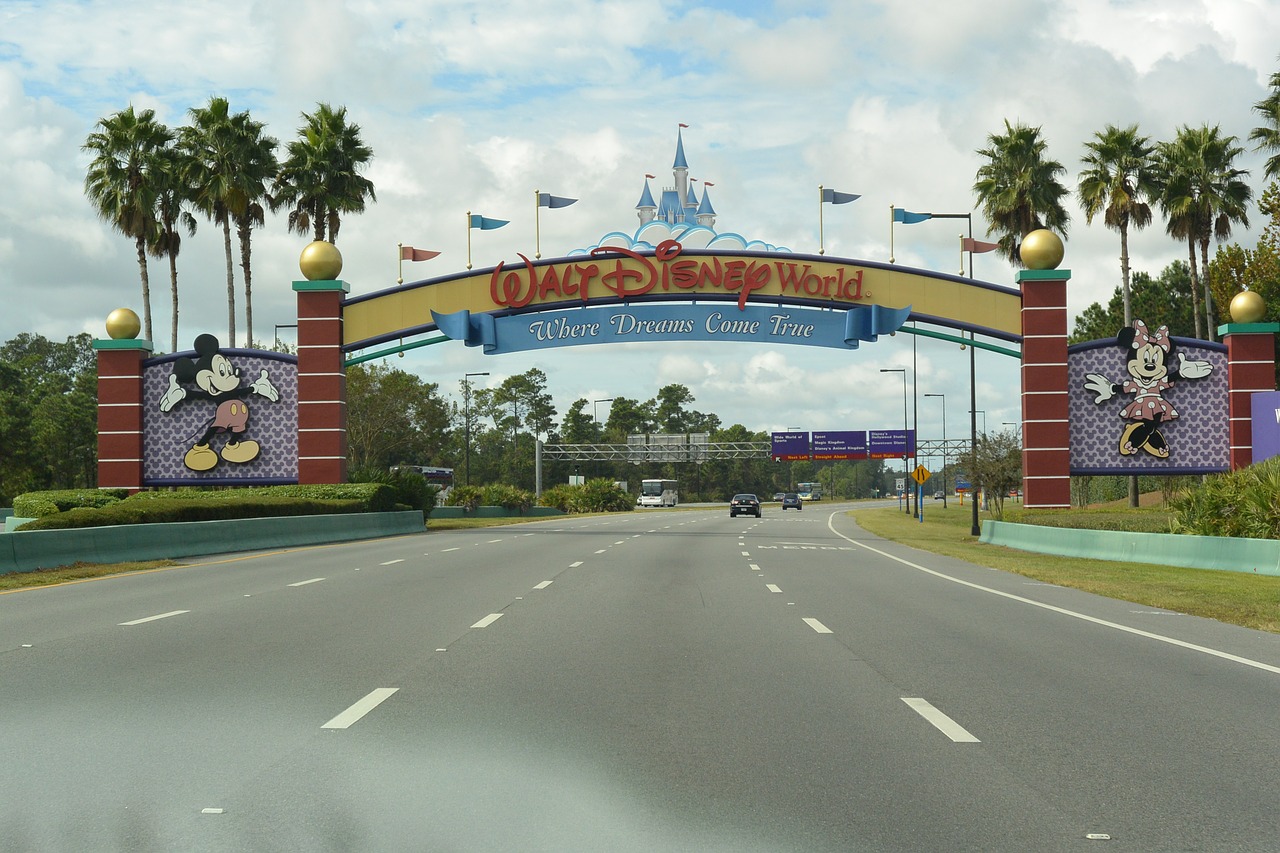 A large amount of the resorts in the area will offer a free or cheap shuttle service to and from at least the Disney and Universal parks. This is definitely something to look for when deciding where to stay near the Orlando theme parks.
For SeaWorld, Wet 'n' Wild and a bunch of other local attractions and dining precincts there is the I-Ride Trolley which offers a very cheap way to explore the International Drive resort area without a car. Hop on and off the I-Ride Trolley as it makes its way along International Drive. Fares are just $US2.00 per ride for adults and $US1.00 for kids. Multi ride passes will save you even more.
By Taxi
If you have a group of 4-7 people then a taxi can be quite a cheap way to get around. We used mini-van taxis to get our group of six around at night to places like Downtown Disney and Universal's CityWalk. Each one way fare cost us around $US20.00 and with that being split between us all, it was quite cheap.
I read somewhere before our trip to get the business card of a good taxi driver at the start and use them constantly, so that's what we did. Our driver was great and would come and collect us both at short notice and at pre-arranged times. When he would drop us off at one of the nighttime entertainment areas we would arrange a time for him to pick us up again. He was never late and always friendly and helpful.
---
Over to you!
Have you visited any of the Orlando Theme Parks? Or any theme parks around the world?
Let me know using the comments section below or join me on social media to start a conversation.
Thanks for reading and I hope you enjoyed this post.