Canberra, the capital city of Australia, is quite possibly the most underrated city in the country and it cops quite a bad rap for being 'boring'.
Yes, it doesn't quite have the same buzzing vibe of Melbourne or Sydney, it lacks exciting places to go at night for young people, however if you love history, the outdoors and learning about a country's past, then Canberra is the place for you.
On my many visits to Canberra, I've discovered different layers, and I've noticed the city change over time. They are trying to make it a more vibrant city to debunk the 'boring' label it has had for decades. New eating precincts are expanding from the city centre to the suburbs as well as new drinking establishments, such a breweries, are popping up all over the place.
But one of the best things about Canberra is that the vast majority of the attractions I mention below at 100% free, some even include a free tour. Not many capital cities in the world can boast about having this many free and interesting attractions for visitors.
This massive list of 20 things to do in Canberra will hopefully entice you to include this interesting and underrated city in your next visit to Australia, or if you are and Aussie and have never been before, I urge you to ignore what you have heard and give it a go, you may be pleasantly surprised at what you find.
This post contains affiliate links. Our full disclosure policy is here.
Things to Do in Canberra
Parliament House
Parliament House has been the home of the Federal Government of Australia since 1988. This is where politicians come to debate and pass new policy throughout the year. You can get inside and see some of the areas within the building on a guided tour. During the tour you will not only get to see inside the chambers where political debates happen, you'll also get insight into how the political system works in Australia.
Address: Parliament Drive, Canberra
Cost: Free
Hours: Tours run everyday from 9am to 5pm
More Information: https://www.aph.gov.au/
---
Old Parliament House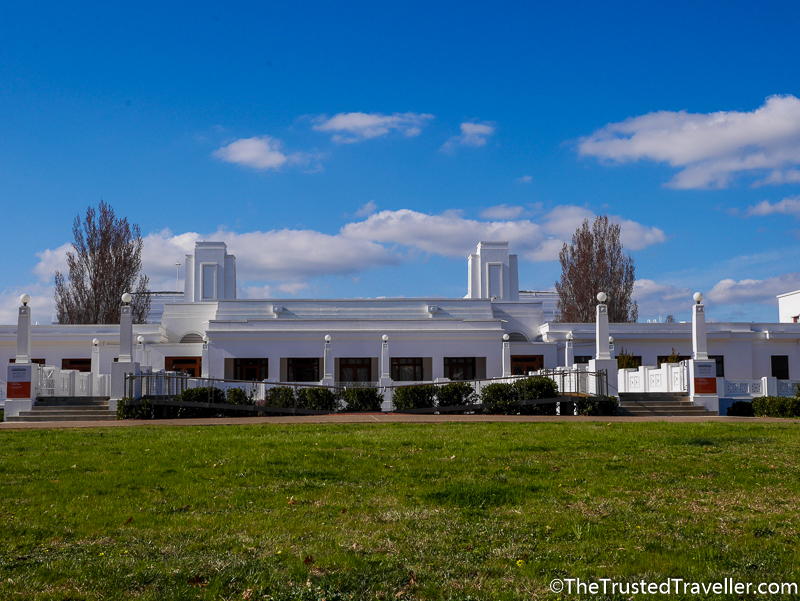 Before the Federal Government moved to the new Parliament House in 1988, its home was here, in Old Parliament House since 1927. The building is now the Museum of Australian Democracy which, according to their website "Celebrating the stories and spirit of Australian democracy and the power of our voices within it".
Address: 18 King George Terrace, Parkes
Cost: Entry is $2 for Adults and $1 for Children/Concessions
Hours: 9am to 5pm daily
More Information: https://www.moadoph.gov.au/
---
National Gallery of Australia
Housing over 160,000 works of art, The National Gallery of Australia is a world-class facility with one of the biggest collections of Aboriginal and Australian art, plus a smaller international art section focusing on the 19th and 20th centuries. My favourite part of the museum is the outdoor sculpture garden.
Address: Parkes Pl E, Parkes
Cost: Free
Hours: Open 10am to 5pm daily
More Information: https://nga.gov.au/
---
National Museum of Australia
Looking to get a good understanding of the history, geography and culture of Australia, then head to the National Museum of Australia. Here you can explore the key issues, people and events that have shaped the nation into what it is today.
Address: Lawson Crescent, Acton
Cost: Free, however donations on entry are welcomed
Hours: Open 10am to 5pm daily
More Information: https://www.nma.gov.au/
---
Australian War Memorial
The Australian War Memorial is dedicated to the lives of Australians lost during all wars where Australian's were participating in. The most unmissable part of a visit to the War Memorial is Last Post Ceremony, held each day at 4.55pm. The Australian National Anthem is played followed by the Last Post played on the bugle. It is a very moving ceremony. Make sure you allow enough time before the ceremony to explore the museum which tells the tales of war times and Australia's involvement.
Address: Treloar Cres, Campbell
Cost: Entry and guided tours are free. You can purchase an audio tour for $10.
Hours: 10.00am to 5.00pm
More Information: https://www.awm.gov.au/
---
Royal Australian Mint
Always wondered where your loose change comes from? Well in Australia it is made at this place, the Royal Australian Mint, that has the incredible capacity to create over two million coins each day. On your visit you'll see robots creating all sorts of coins, from regular everyone day use coins to unusual creations and collector's coins. Make sure while you are there to browse the museum which houses a great collection of rare and unique coins.
Address: Denison St, Deakin
Cost: Free
Hours: Mon-Fri 8.30am to 5.00pm | Weekends and Public Holidays 10.00am to 4.00pm
More Information: https://www.ramint.gov.au/
---
National Science and Technology Centre (Questacon)
This hands-on science museums is fun and interesting for people of all ages. Here you'll find over 200 interactive science exhibits including caged lightning with a Tesla coil (something I remember be petrified of on a school visit as a kid), a simulated earthquake experience, and many more cool, wild and wondering science exhibits.
Address: King Edward Terrace, Parkes
Cost: Adult $23.00 | Children/Concession $17.50 (under 4 free)
Hours: 9am to 5pm daily
More Information: https://www.questacon.edu.au/
---
Australian National Botanic Gardens
These botanic gardens are the largest living collection of native Australian flora in the world. Their mission is to study and promote Australia's flora by maintaining a wide variety of botanical resources for researchers and cultivates native plants threatened in the wild.
Address: Clunies Ross St, Acton
Cost: Free
Hours: 8.30am to 5.00pm daily
More Information: http://www.anbg.gov.au/
---
Australian Institute of Sports
Sports fans won't want to miss visiting the AIS when in Canberra. This is the premier sports precinct in the country where a lot of Australia's most successful sports people have trained at one time or another. Take the 90 minute tour which gives you a good introduction to Australia's sports past, present and future.
Address: Leverrier St, Bruce
Cost: Adult $20.00 | Child $12.50 | Seniors/Students $16.00
Hours: Tours run daily at 10:00am, 11:30am, 1:00pm and 2:30pm
More Information: https://ais.gov.au/
---
Namadgi National Park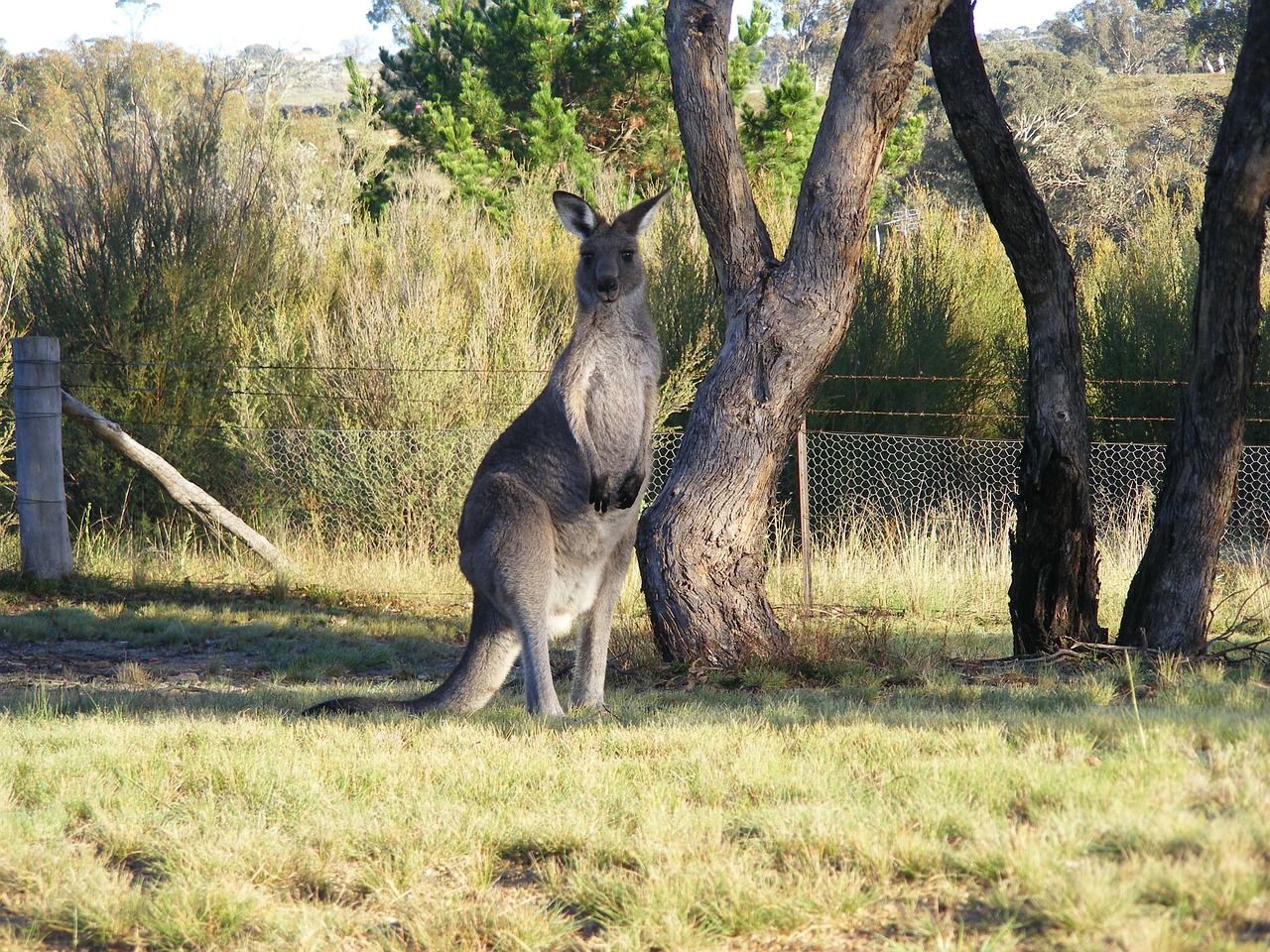 A little outside of Canberra centre is this hidden gem of a national park. Found on an open range, diverse piece of land, you'll get a real taste of the typical natural landscapes found in Eastern Australia. Hiking through unique trails while surrounded by unique Australian wildlife.
Address: Naas Rd, Tharwa
Cost: Free
Hours: 9.00am to 4.30pm
More Information: https://www.environment.act.gov.au/parks-conservation/parks-and-reserves/find-a-park/namadgi-national-park/
---
Walk Around Lake Burley Griffin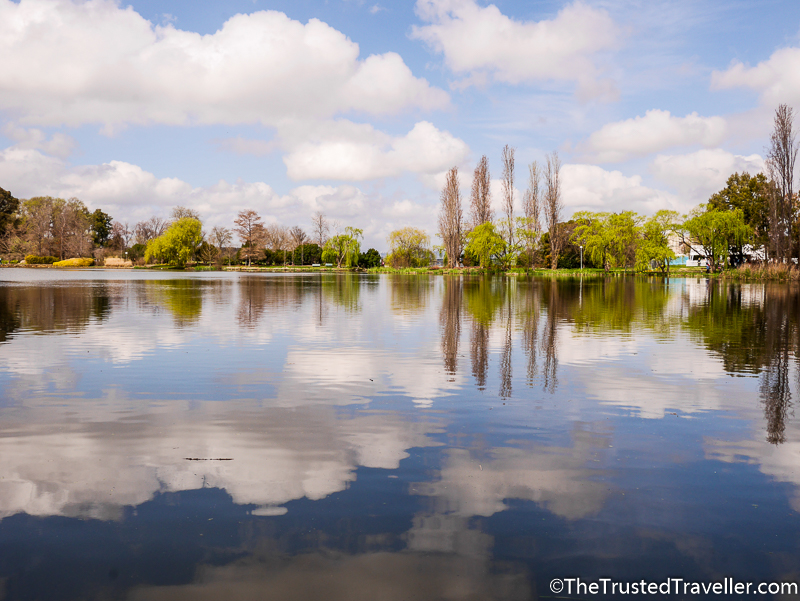 On any given morning you will find hundreds of locals and visitors alike taking a stroll around Lake Burley Griffin. While the lake is far too big to take a quick morning stroll around the whole thing, a nice achievable walk for all fitness levels is the Bridge to Bridge Walk which is 5km long and does a loop starting in Commonwealth Park.
Address: Start the walk in Commonwealth Park on Commonwealth Ave
Cost: Free
---
Mount Ainslie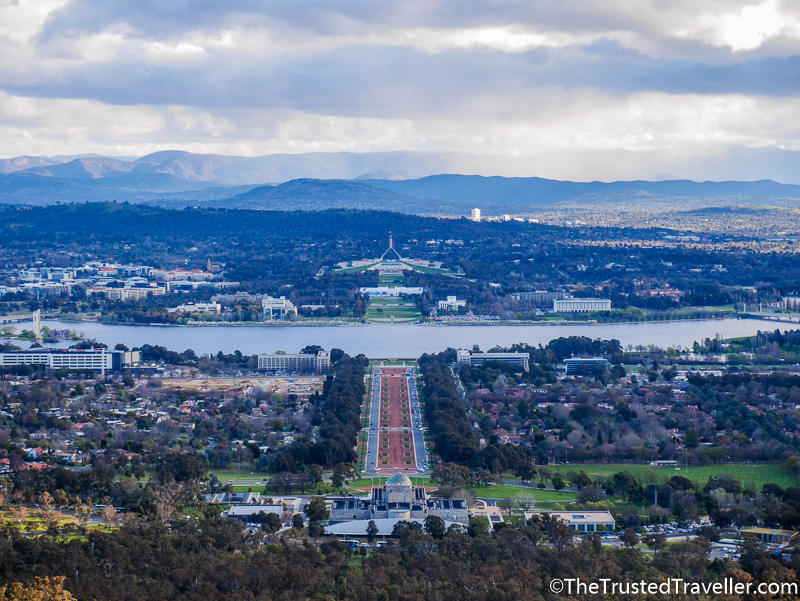 For the best view close to the city, head up to the top of Mount Ainslie for amazing views of Canberra including the spectacular Lake Burley Griffin. The view gives you the best vantage point to see how the city is laid out below. To get to the top you can take the easy way and drive or you can cycle or hike up.
Address: Mount Ainslie Drive, Ainslie
Cost: Free
---
Floriade Festival
Each year in September/October Commonwealth Park, on the edge of Lake Burley Griffin comes alive with a burst of spring colour for the Floriade Festival. See spectacular flower displays at their absolutely best and enjoy the festivities of markets and food stalls.
Address: Commonwealth Park, Canberra
Cost: 2020 TBA
Hours: 2020 TBA
More Information: https://floriadeaustralia.com/
---
Canberra Glassworks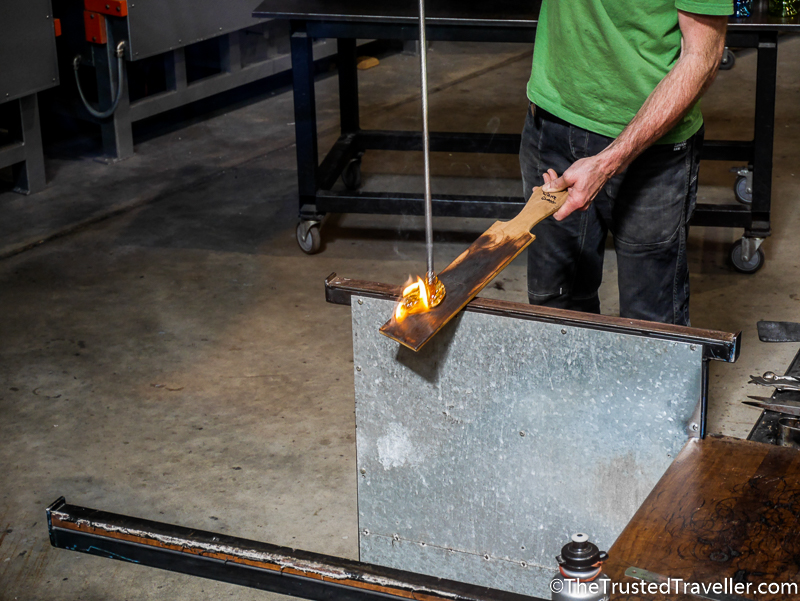 Head to the historic Kingston Power House to visit the Canberra Glassworks where you can watch the glass makers in action and maybe even try your hand at making something to take home. Viewings of the professional glass makers at work are available throughout the day.
Address: 11 Wentworth Ave, Kingston
Cost: Tour costs $12.50
Hours: Wed-Sun 10am to 4pm
More Information: https://canberraglassworks.com/
---
Sunrise Hot Air Balloon Ride
What better way to wake up and enjoy sunrise over Canberra than on a hot air balloon ride. The four hour ride takes you over and around Canberra including Lake Burley Griffin and Paliament House. The views are simply stunning. If you don't have the legs for heights like this, at least get up early on a clear day and find a good vantage point to watch all the balloons sailing over the city.
---
Old Bus Depot Markets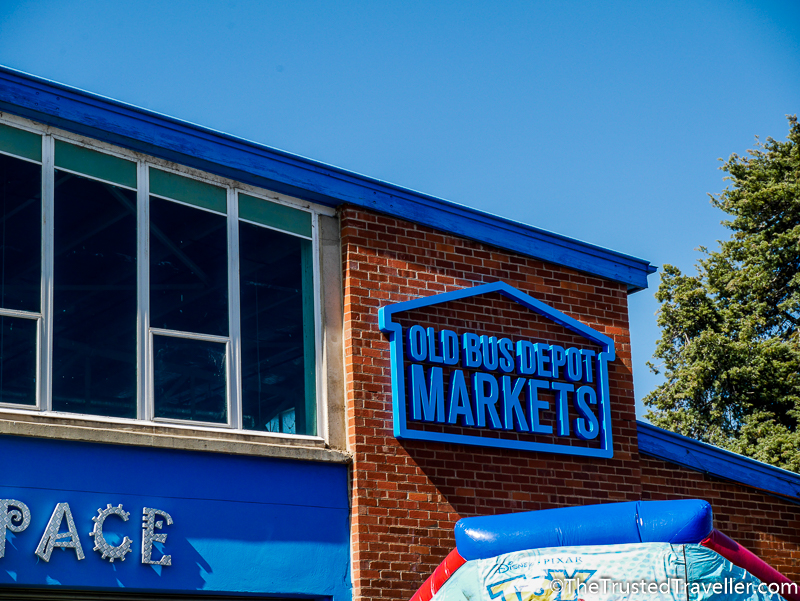 This huge weekly market happens every Sunday and is a must-do when visiting Canberra. There you'll find over 200 market stalls selling everything from handcrafted jewellery, to clothing, bric-a-brac, handmade crafts and Canberra's most impressive array of street food.
Address: 21 Wentworth Ave, Kingston
Cost: Free
Hours: Every Sunday 10am to 4pm
More Information: https://obdm.com.au/
---
Telstra Tower, Black Mountain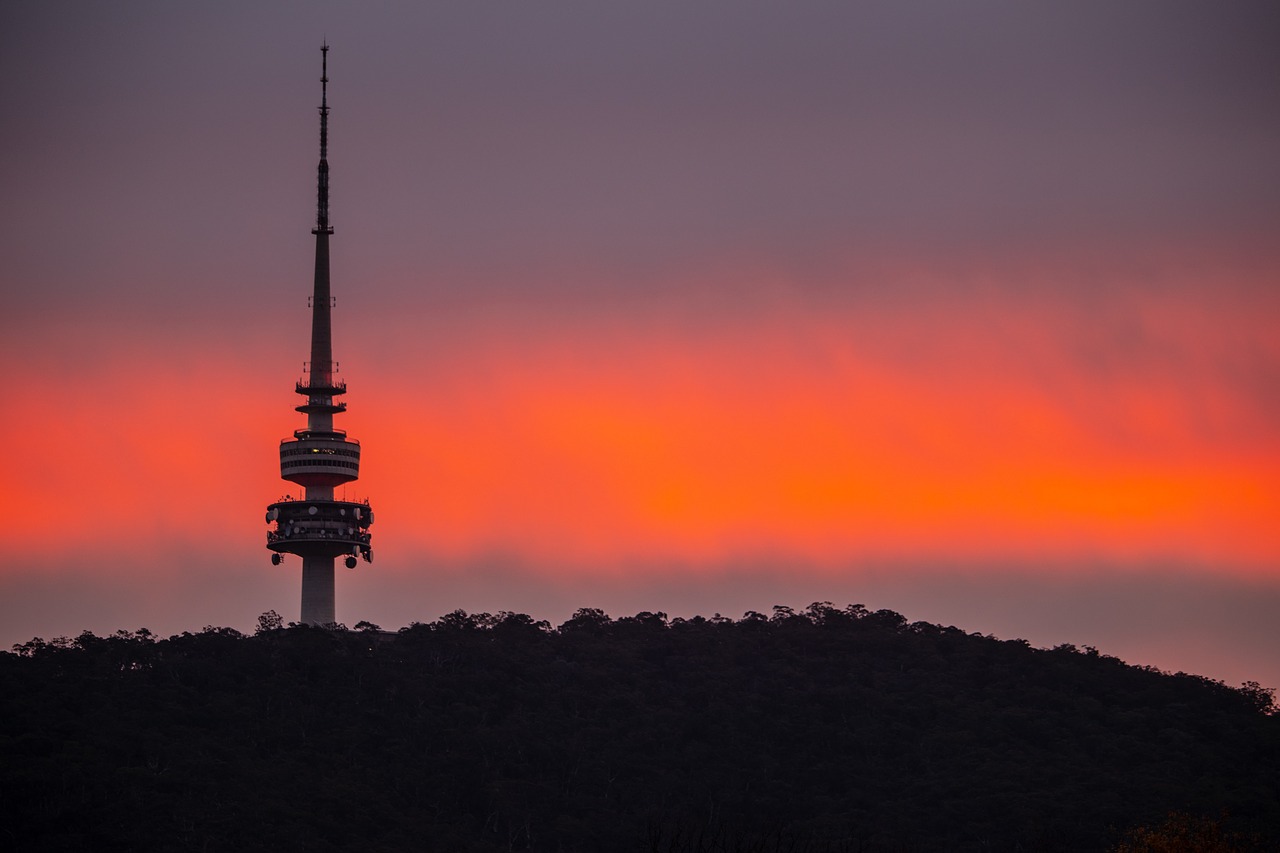 For one of the best views head up to the summit of Black Mountain and its 195 meter Telstra Tower. Here you will find Canberra's best observation deck offering up uninterrupted, spectacular views of Canberra and the surround countryside.
Address: 100 Black Mountain Dr, Acton
Cost: Adults $7.50 | Children/Pensioners $3.00 (under 4 free)
Hours: 9am to 10pm daily
More Information: https://www.telstratower.com.au/
---
National Arboretum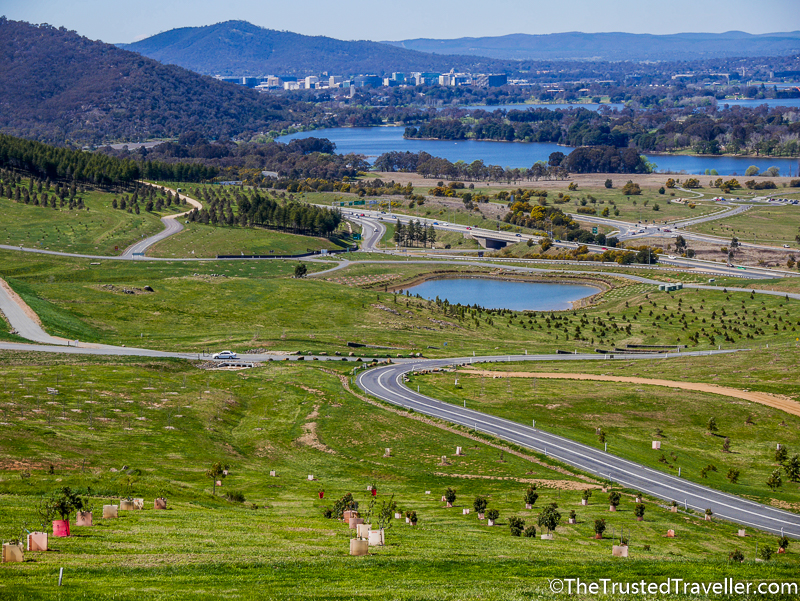 One of my favourite places in Canberra is the National Arboretum. This 250 hectare site can be explored freely either by foot, cycle, or horseback. Discover diverse flora including the impressive collection of miniature trees in the National Bonsai and Penjing Collection. It is also a great spot for a picnic and some of the higher pointed around the site offer some pretty spectacular views.
Address: Forest Dr, Molonglo Valley
Cost: Free
Hours: 9am to 4pm daily
More Information: https://www.nationalarboretum.act.gov.au/
---
Jerrabomberra Wetlands
Located on the edge of Lake Burley Griffin, the Jerrabomberra Wetlands were originally created in the 1960s due to the damming of the Molongolo River to create the lake, which produced a wetland area as a result. Now you will find a natural reserve filled with a huge array of biodiversity, from birds who migrate here to find refuge here as well as water rats, turtles, water dragons, and, if you're really lucky, you might even spot a platypus.
Address: Dairy Rd, Fyshwick
Cost: Free, charges may apply for tours, check the website
Hours: 8am to 6pm, check the website for tour times
More Information: https://jerrabomberrawetlands.org.au/
---
Craft Beer Tour
Craft beer in Canberra is booming! New breweries are opening up regularly giving you lots to choose from. A lot have resident food trucks onsite to keep your belly full while to taste the beers. If you don't have a designated driver to take you around all day beer tasting, then why not give a tour ago. Here are some great options to check out.
Check Out These Brewery Tours
Canberra Brewery and Beer Tour – three hour tour visiting a selection of the best breweries in Canberra.
Canbeera Explorer – a full day experiencing the best breweries and pubs in Canberra including lunch.[/su_box]
---
Where to Stay in Canberra
Budget – Forrest Hotel – Located a 10 minute drive from Parliament House, this well appointed and comfortable hotel has air-conditioned rooms and an onsite restaurant.
Mid-Range – Rydges Capital Hill Canberra – Situated 500m from Parliament House, this hotel comes with indoor heated pool and rooms fitted with plush furnishings. The hotel is set in a lush garden setting.
Luxury – Hyatt Hotel Canberra – The best hotel in Canberra is set in a restored 1920s art-deco building with everything you would expect from a 5-star luxury hotel including gym, pool, onsite restaurant and a marble bathroom in the rooms.
---
Over to you!
Which of the things to do in Canberra are you most looking forward to seeing and doing?
Let me know using the comments section below or join me on social media to start a conversation.