The Gippsland Region of Victoria is the perfect place to enjoy a short, but fulfilling one week holiday. This Gippsland itinerary will show you how you can maximise your precious vacation time in the region.
It is easily accessible by car stretching all the way from just east of Melbourne to the New South Wales border. This makes it either a great short trip from Melbourne or can be included as part of a longer trip on the drive from Sydney to Melbourne and vice versa.
The region is split into four sections, East, West, South and Central Gippsland. Because of its size, it is a very diverse region, with landscapes ranging from rugged mountains to rolling plains, rainforests to deserted beaches and alpine regions to ancient forests.
No matter what type of holiday you are looking to have, whether it be a peaceful retreat in the mountains, adventures on land and water or relaxing in the sunshine by the beach, the Gippsland region of Victoria has something for everyone.
This one week Gippsland itinerary will hopefully leave you dreaming of a holiday in one of Australia's most precious hidden gems.
This post contains affiliate links. Our full disclosure policy is here.
One Week Gippsland Itinerary
Car Hire in Melbourne
Due to the fact that Australia is an island, most people visiting Melbourne from overseas will need to hire a car when to visit the Gippsland region.
For all my car hire bookings I use and recommend Hertz. I've found they offer the most comparable prices, let you search and compare multiple vehicle types and they have a great customer service team who can help if you come into any unexpected troubles.
The Route
There are a number of directions you can start and finish this itinerary in.
Leaving Melbourne, follow the below route and then on the last day, drive straight back to Melbourne.
Leaving Melbourne, follow the below route and then continue your journey onto Sydney up the NSW South Coast (I've got you covered here with a NSW South Coast Road Trip Itinerary too!)
Leaving Sydney, follow my NSW South Coast Road Trip Itinerary above, and then follow the below route in reverse, finishing in Melbourne.
---
2 Days – Wilsons Promontory
From Melbourne, the drive to the entrance of Wilsons Promontory takes approximately two and three quarter hours. Get out of Melbourne early in the day to allow for plenty of time on day one of your Gippsland road trip itinerary to start exploring this stunning part of the region.
Wilsons Promontory National Park is on a peninsula southeast of Melbourne. It is known for its rugged granite mountains, abundant wildlife and excellent hiking trails. Trails from the town of Tidal River lead to Squeaky Beach, with its white quartz sand. Nearby, Mount Oberon offers views of Bass Strait and offshore islands. While you are there, also check out the lightstation, built in 1859 and The Big Drift, a series of giant sand dunes you can hike over.
Things to See & Do in Wilsons Promontory
Hikes – There are lots of great hikes and shorter walks you can tackle during your time in Wilsons Promontory. The visitors centre in the park will be able to provide you with maps and more info, however some of the best include; Sealers Cove, a one-day 19km walk through temperate rainforest an secluded beaches; Loo Errn Boardwalk to see an abundance of wildlife; hike to the top of Mt Oberon for sunset; and Lilly Pilly Gully Nature Walk, perfect for a cloudy day walk through the rainforest.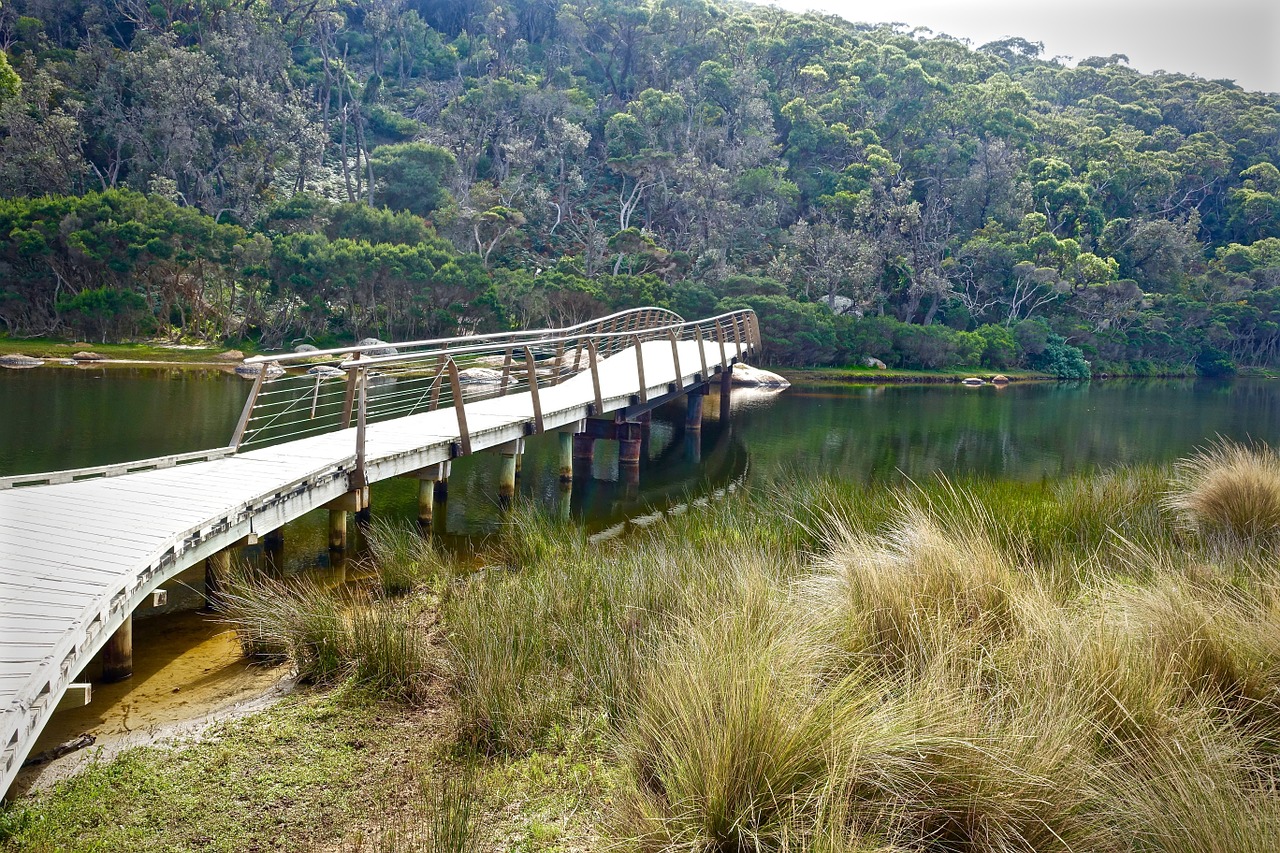 Take a coastal cruise – Lots of parts of Wilsons Promontory are only accessible via the water, so the best way to enjoy the marine life, bird life and native animals is on a cruise which departs daily. There are half and full day cruises to choose from where you might even have the chance to spot whales migrating at certain times of the year. Check out this 2.5 Hour Wilderness Cruise or this Whale Spotting Cruise that includes lunch as well.
Ranger Talk – Head to the Visitors Centre to learn more about the biodiversity and history of the region with a ranger talk.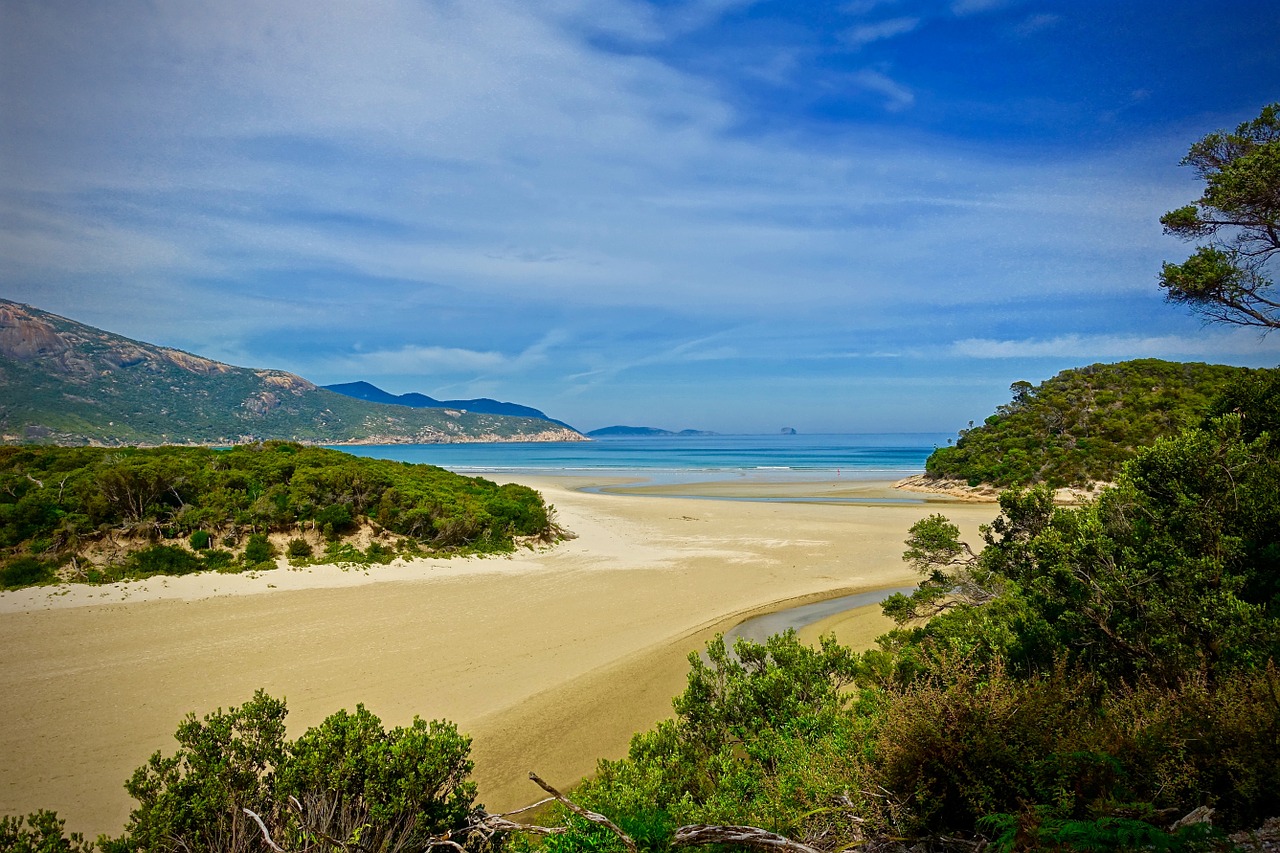 The Beaches – As a coastal peninsula you will find an abundance of white sand beaches to explore. Some of the best include Squeaky Beach, Norman Beach and Whisky Bay.
The Big Drift – These massive white sand dunes are great for exploring on foot on a calm day. Take along a boogie board or large piece of cardboard and go sledding down the steep dune sand hills.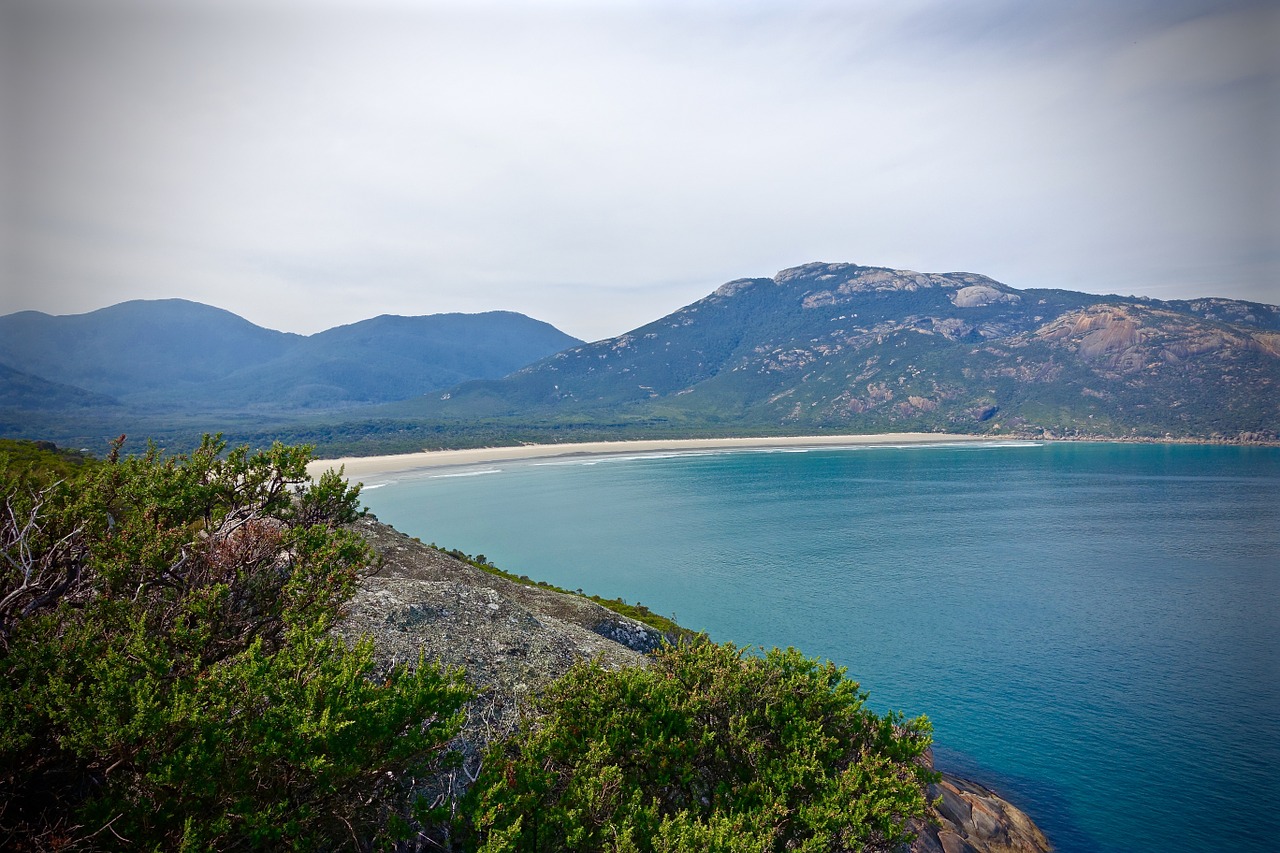 Explore Fish Creek – The main town of Wilsons Promontory is packed full of galleries, bookshops and even a winery. Make sure you stop by, grab a bit to eat at one of the cafes and enjoy the atmosphere of this tiny creative town.
Where to Stay in Wilsons Promontory
Here are three accommodation options to suit all budgets that I recommend you check out. All are centrally located to the National Park, highly rated and come with excellent facilities.
Budget – Tidal River Campground
Mid-Range – Tidal Dreaming Seaview Cottages
Luxury – Limosa Rise
---
3 Days – Gippsland Lakes
To continue your Gippsland road trip, from Wilsons Promontory you have two routes you can take to get the Lakes Entrance, the main hub of the Gippsland Lakes region. Drive time is about 3.5 to four hours depending on the route.
Coastal Route – On this route you will be able to take two short detours to stop off at spectacular 90 Mile Beach which is the fourth longest beach in the world and Corrigans Suspension Bridge in the Tarra Bulga National Park.
Inland Route – On this route, take a small detour to visit the charming historical reconstructed mining town of Walhalla.
The Gippsland Lakes cover an area of 345 square kilometres joining the rivers Avon, Thomson, Latrobe, Mitchell, Nicholson and Tambo that fill the lakes, marshes, and lagoons. The lakes are popular for boating, fishing, and camping. I recommend basing yourself in the Lakes Entrance area as there are lots of accommodation options and it also provides you with easy access to the whole area.
What to See & Do in the Gippsland Lakes
Silt Jetties – These naturally forming narrow banks of silt stretch for 8kms into the Gippsland Lakes and are located near Eagle Point where they form the mouth of the Mitchel River. You can drive out onto the silt jetties on an unsealed road where you will find lots of people fishing.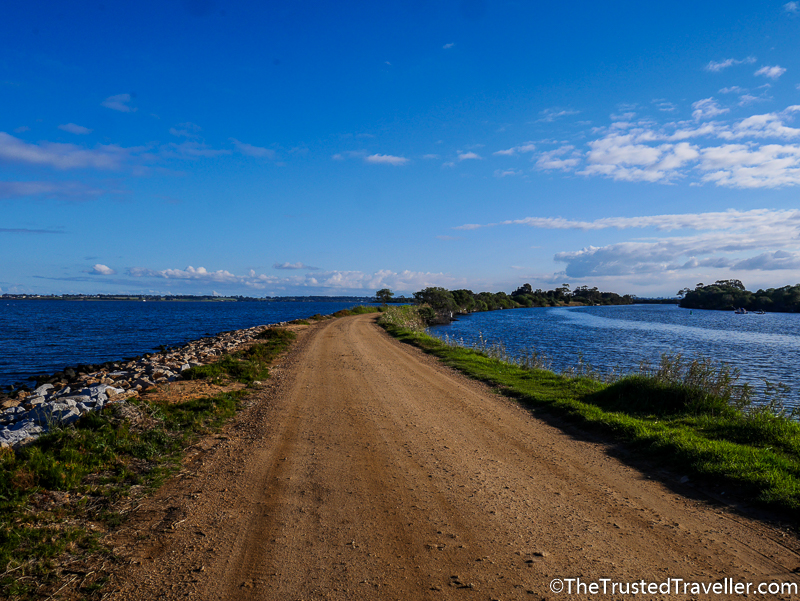 Paynesville & Raymond Island – Known as the boating capital of Victoria, Paynesville is a great place to get out on the water or enjoy activities around the foreshore. Explore the lakes and canals on foot or cruise or take the Raymond Island Ferry across to the home of a large koala population on Raymond Island. Once on Raymond Island, you can walk or cycle the island's Koala Trail and spot the resident koala's which are usually seen sleeping high up in a gum tree.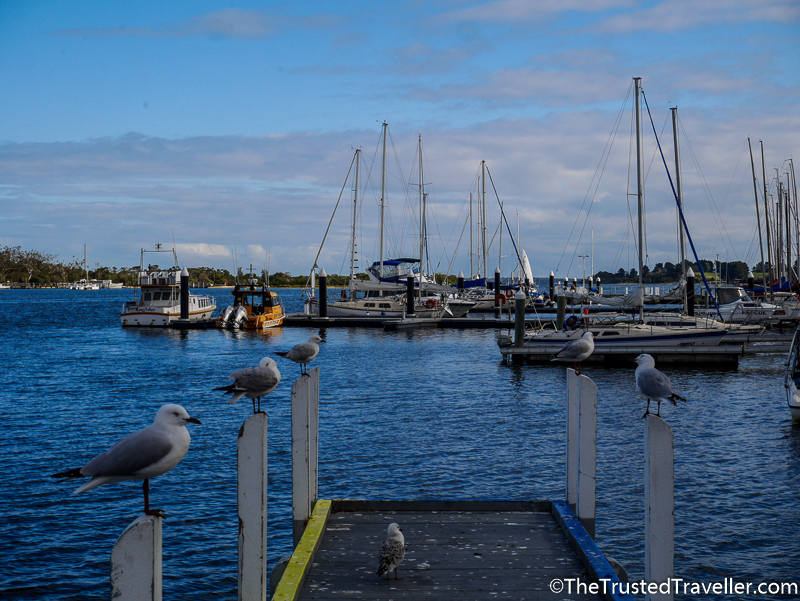 Take a Lake Cruise – The most popular way to enjoy the Gippsland Lakes is on a cruise. Various cruises leave from the towns of Paynesville, Metung, Loch Sport and Lakes Entrance making them very accessible to all visitors. Each cruise has a slightly different route but all offer the same picture perfect views.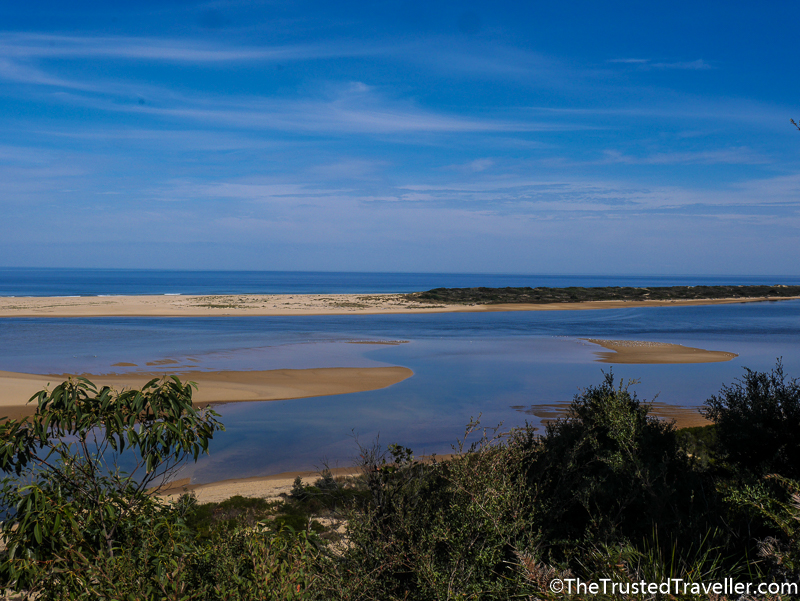 Metung – The charming village of Metung is probably one of my favourite parts of the Gippsland region. It is great for scenic walks along the lake, fantastic local food including a great monthly farmers market and unique coastal themed galleries. As with the most of the region, it is also a popular spot for fishing with the lakes side and wharf's usually lined with people casting out a line.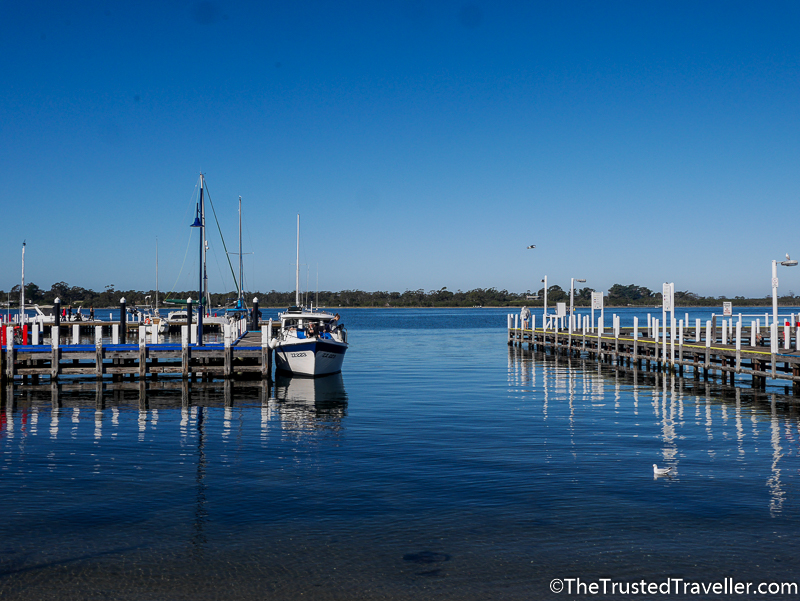 Buchan Caves – These caves a short 45 minutes drive north of Lakes Entrance and are some of the best publicly accessible caves in Victoria. Here you will find two limestone caves that are accessible to the public through a guided tour, the Fairy Cave and the Royal Cave. The reserve around the cave is absolutely stunning, especially in Autumn. Have a picnic or hike one of the trails that lead off from the picnic grounds, just make sure you keep an eye out for wildlife, there is an abundance in the area.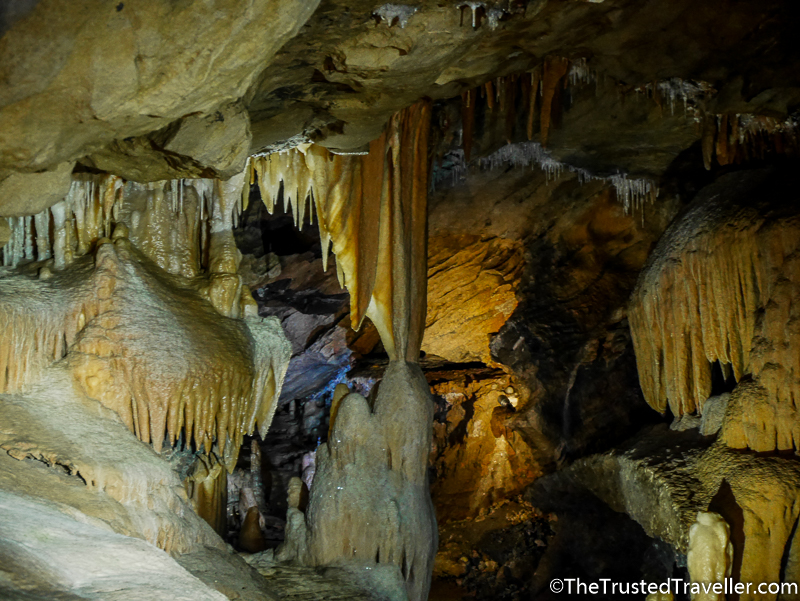 Where to Stay in the Gippsland Lakes
Here are three accommodation options to suit all budgets that I recommend you check out. All are centrally located in Lakes Entrance, highly rated and come with excellent facilities.
Budget – Bamboo Motor Inn
Mid-Range – BIG4 Whiters Holiday Village
Luxury – Bellevue On The Lakes
---
2 Days – Mallacoota
The drive from Lakes Entrance to Mallacoota, the next stop on your Gippsland trip, takes about 2.5 hours giving you plenty of time to make stops along the way in Orbost and a short detour to Marlo and Cape Conran on the coast.
This sleepy little East Gippsland town in the far east of the state is what I believe to be one of Australia's best kept secrets. It is a peaceful haven located quite literally in the middle of nowhere which is why it has stayed virtually untouched. If you love fishing, swimming, walking, wildlife and generally being in the great outdoors, then Mallacoota is a place you will want to check out when exploring Australia.
What to See & Do in Mallacoota
Croajingolong National Park – A UNESCO world biosphere reserve, the Croajingolong National Park features 100km of rugged and unspoilt coastline and covers 87,500 hectares. Within the park is a thousand year old pristine eucalypt forest and rainforest that combine to give you a very unique glimpse of wilderness. The park is home to more than 300 different types of birds and over 1000 native plant species which you can see on nature hikes, beach walks or while camping.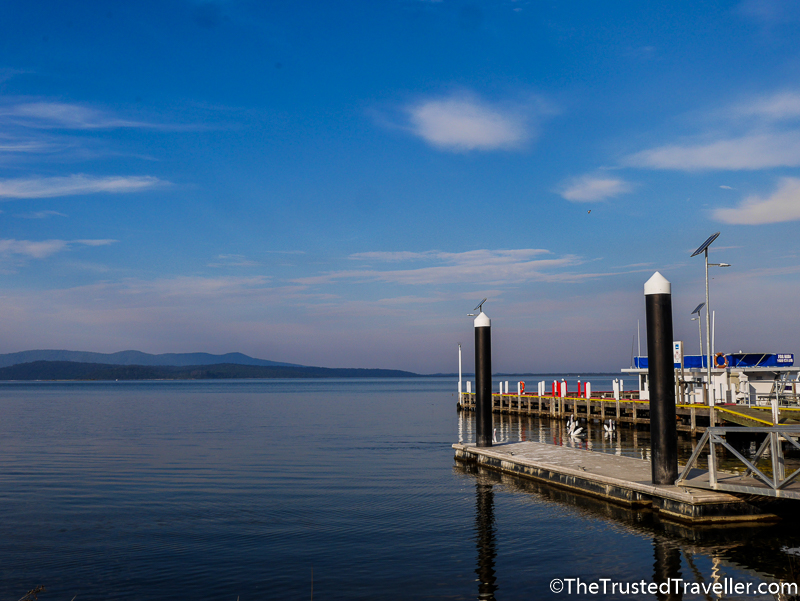 Fishing – Mallacoota is a one of the best places for fishing in Australia with a wide abundance of fish regularly caught including tailor, luderick, perch, garfish and mulloway. You can pick up a fishing licence, bait and tackle from the bait shop in town and find a nice quiet spot along the waterfront to through a line in.
Where to Stay in Mallacoota
Here are three accommodation options to suit all budgets that I recommend you check out. All are centrally located in Mallacoota, highly rated and come with excellent facilities.
Budget – Shady Gully Caravan Park
Mid-Range – The Wave Oasis B&B
Luxury – Gowings of Mallacoota
Over to you!
Which part of this One Week Gippsland Itinerary are you most looking forward to seeing and doing?
Let me know using the comments section below or join me on social media to start a conversation.
Thanks for reading and I hope you enjoyed this post.
Join my email list and get a FREE copy of my TRAVEL PLANNING TEMPLATE
My Travel Planning Template will make your travel planning simple & stress-free!