You have just 10 days to explore Italy and want to make the most of your time. The perfect Italy trip will have you seeing as much as possible but not heading home feeling like you need another holiday to get over the holiday.
This is where touring Italy by train is the perfect choice for you.
If you're from the US, Australia or maybe other parts of the world, you will know that our countries long distance rail systems are not what you would call efficient, time or money saving. Visit Europe or Asia and you will wonder why we just can't seem to get it right because really it seems so simple over there.
Europe is perfect for train travel and Italy is no exception. Services are fast, efficient, reasonably priced and generally run on time.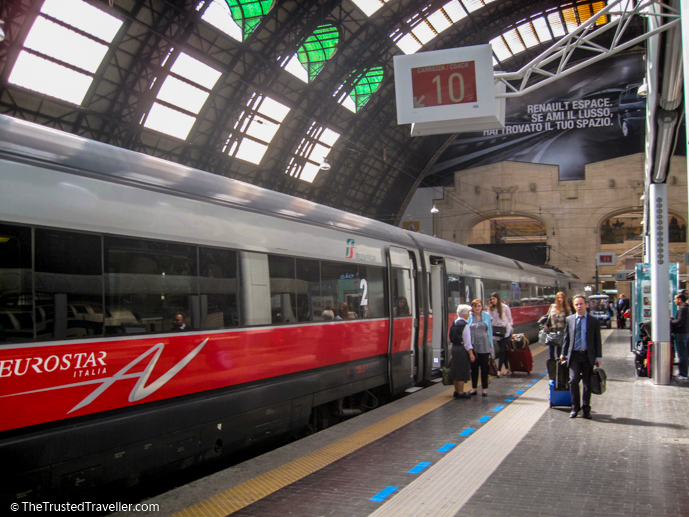 Being able to hop on the train in the centre of one place and arrive in the centre of another in a matter of hours is much more convenient and less stressful that negotiating busy airports. The seats and carriages are clean and comfortable plus you get to spend some time relaxing and gazing out the window watching the stunning scenery pass by.
Italy's train network runs to every major city and most smaller cities and towns making it easy to get from place to place. There is a lot to see in Italy but with only 10 days you will need to be selective in the places you visit.
So, I've put together what I think is the perfect 10 day Italy itinerary by train.
This Italy train itinerary takes in three of the country's major cities, and offers plenty of time for day trips to nearby regions. It gives you just enough time to see the major sights in each place without making you rush around from place to place.
Day 1 to 4 – Rome
Day 1 arrival in Rome. This itinerary assumes that you arrive in the morning giving you three quarters of a day to start seeing the sights.
Rome is the capital of Italy and once capital of the Roman Empire. This sprawling city is famous for its Roman ruins, incredible architecture, collection of world class artworks and home to the worlds smallest country, Vatican City.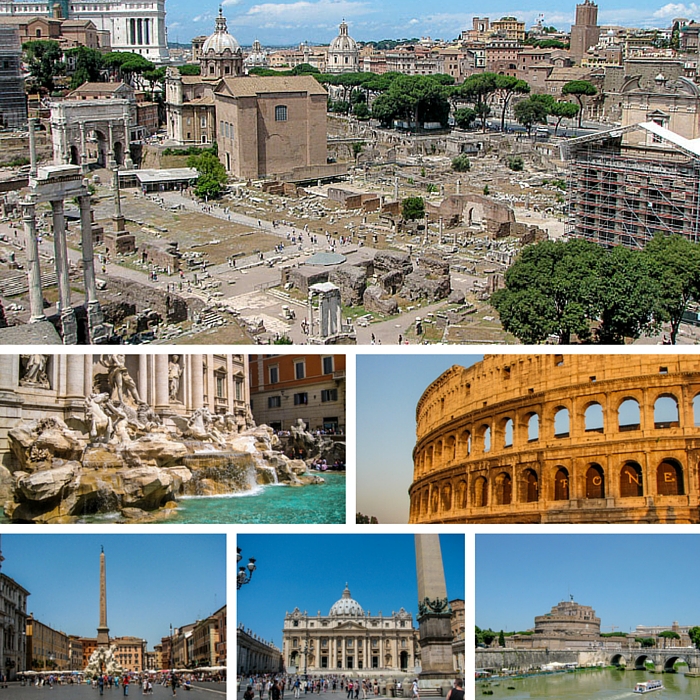 What to See & Do in Rome
Orientate yourself with a tour!
Where to Stay in Rome
Budget
Mid Range
Luxury
Or why not book an Airbnb stay. Use this link to get up to $45AUD off.
---
Day 5 to 7 – Florence
Train: Rome to Florence – from 1.5 hours with over 100 direct services per day. Take an early morning departure from Rome to maximise your time in Florence.
Florence is a Renaissance city in the heart of one of the most beautiful regions in the world, Tuscany. It is home to some of Italy's most incredible churches and some of the worlds most famous works of art.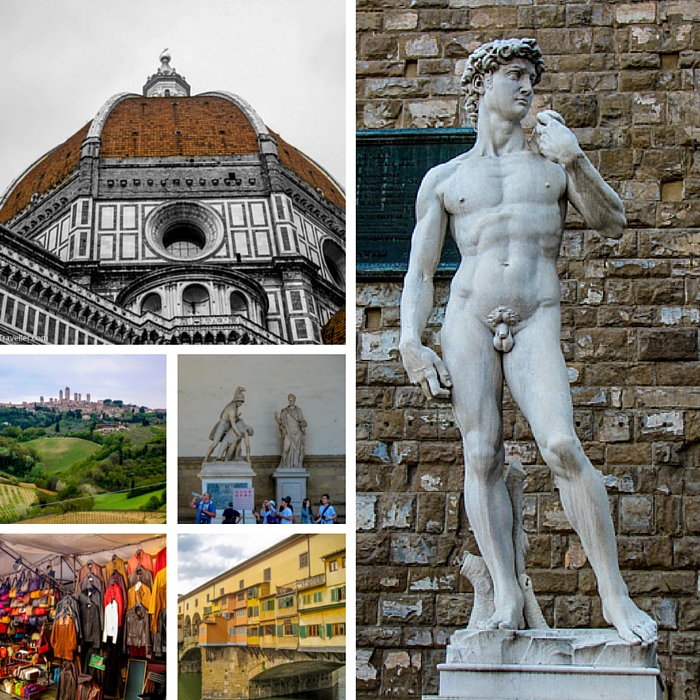 What to See & Do in Florence
Where to Stay in Florence
Budget
Mid Range
Luxury
Portrait Firenze
Beautifully appointed hotel right on the river. Easy walk to all that Florence has to offer. Luxurious bathrooms and in room coffee machine makes this an excellent choice.
Check availability, prices and book this hotel
Or why not book an Airbnb stay. Use this link to get up to $45AUD off.
Day 8 to 10 – Venice
Train: Florence to Venice – approx. 2 hours with over 15 direct services at day. Take an early morning train from Florence to optimise your time in Venice.
Italy's sinking city, Venice, is made up of 118 islands connect by bridges and separated by canals, and is literally sinking into the marshy ground it was built on. It's a city renowned for it's beauty, architecture and artworks and is best experienced without a map, getting lost in the maze of cobblestone streets.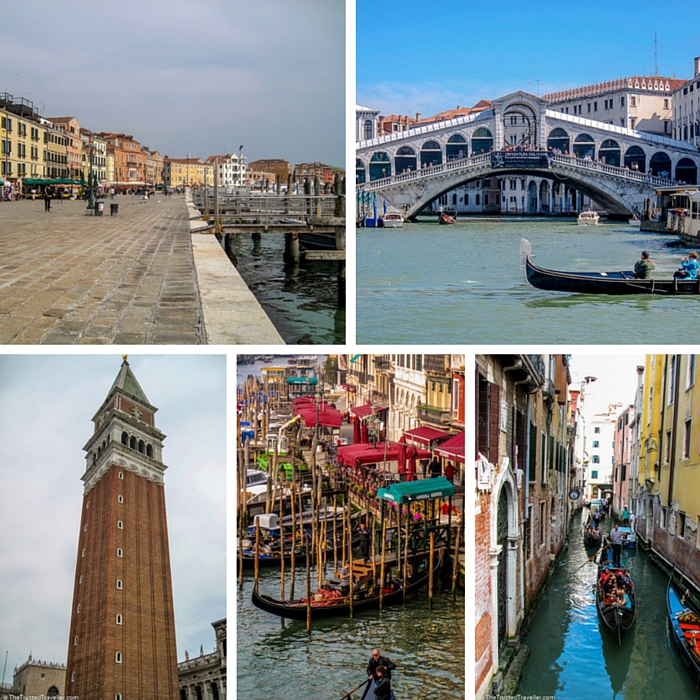 What to See & Do in Venice
Where to Stay in Venice
Budget
Hotel ai do Mori
Located just steps from St Marks Square. This hotel offers free wi-fi, basic yet comfortable air conditioned rooms and the choice of shared or private bathroom facilities.
Check availability, prices and book this hotel
Mid Range
Hotel Del Sito & Berlino
5 minutes walk to St Marks Square with some rooms overlooking the canal and others with views of the quiet courtyard. Rooms are decorated in typical Venetian style and are well appointed and comfortable.
Check availability, prices and book this hotel
Luxury
Hotel Danieli
This Luxury Collection Hotel features spacious and comfortable rooms with Italian marble bathrooms and plush furnishings and an onsite restaurant with panoramic views. Located 200m from St Marks Square.
Check availability, prices and book this hotel
Or why not book an Airbnb stay. Use this link to get up to $45AUD off.
---
Train Tickets
While travelling by train is never going to be as cheap as taking a bus, or in some cases flying with a budget airline, it is going to be more comfortable, scenic and time saving.
There is a lot of debate about whether purchasing a rail pass is the most cost effective option when travelling by train in Europe. Really, it all comes down to the amount of travel days you plan on taking during your trip.
For this exact itinerary above (not including day trips), you will have two travel days, Rome to Florence, Florence to Venice, or three travel days if you choose to return to Rome at the end of the trip to fly out. Here are the average prices based on one adult travelling alone for both point to point tickets and rail pass.
Point to Point
Two Travel Days – Adult point to point tickets including seat reservation fee where applicable – €63.00*.
Three Travel Days – Adult point to point tickets including seat reservation fee where applicable – €113.00*.
Rail Pass
Adult Italy Rail Pass for up to three days of travel in a one month period – €130.00* plus seat reservation fees where applicable.
The cheapest option by far for this itinerary is to purchase point to point tickets.
Visit the Rail Europe website in your country using the links below to purchase tickets.
Alternatively, tickets are available at all Trenitalia train stations across Italy on the day or in advance but prices will likely be higher and there may not be availability for specific trains, especially high speed services.
For a comprehensive guide to Europe train travel I recommend The Man in Seat 61. Or for an accurate one stop shop of Europe train timetables check out the German Bahn website.
* Prices correct as at time of publishing.
---
A few things to note:
---
PIN THIS FOR LATER!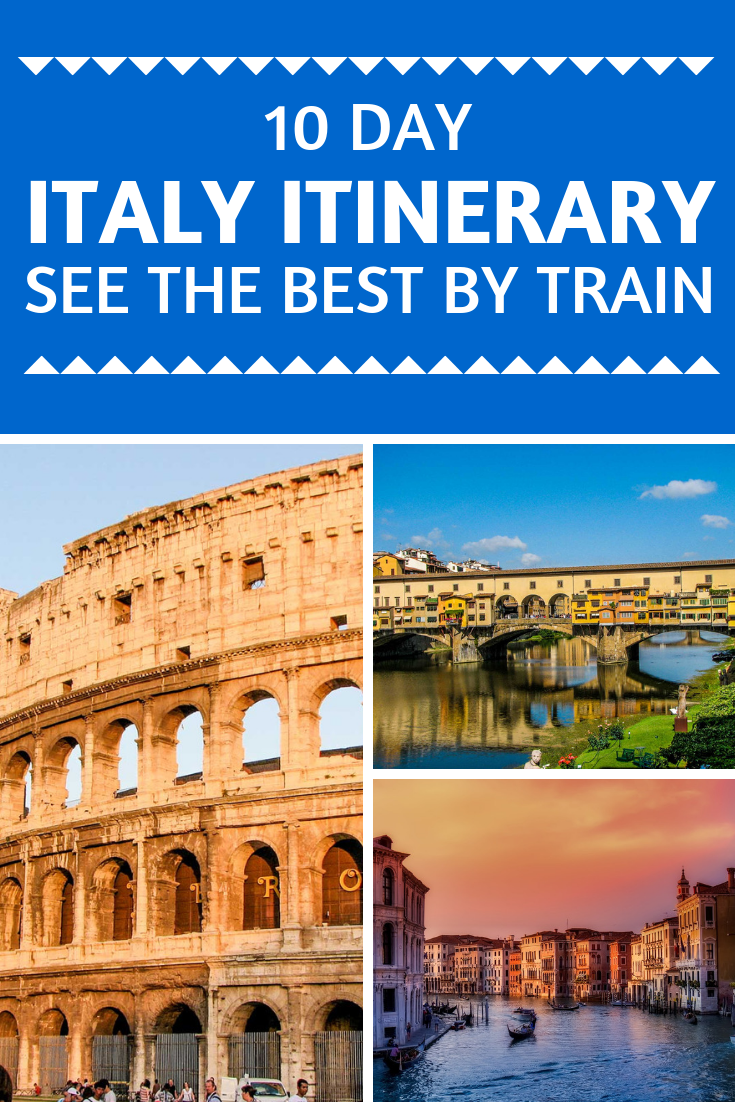 ---
Disclaimer: This page contains affiliate links. If you found this article helpful, please consider using them to book your trip. It costs you no extra and helps to keep The Trusted Traveller running.
---
Over to you!
What is your favourite part of Italy or where are you most keen to visit?
Let me know using the comments section below or join me on social media to start a conversation.
Thanks for reading and I hope you enjoyed this post.