Today I'm are going to help you answer one question I get asked time and time again, "which accommodation type is right for me?".
It's a daunting task sifting through the potentially thousands of properties in your chosen destination trying to find that one place that will meet all your needs and expectations. And knowing which accommodation type is best suited to your needs, budget and level of comfort is important to ensure you not only relax and enjoy your holiday, but also get the best value for money.
I've laid it out in simple terms exactly what you can expect from each type of accommodation so you are better informed when booking your next trip. Plus I've got extra information on where you can find the best deals for each type of accommodation too.
This post contains affiliate links. Our full disclosure policy is here.
Accommodation Types
Hostels $ – $$
Hostels are by far my preferred type of accommodation when travelling for longer periods of time.
Hostels can come in many shapes and sizes but generally they are great value for money and give you the chance to meet other like-minded travellers.
Rooms range from multi-bed dorms with shared facilities to twin/double/family rooms with private bathrooms.
Expect a guest kitchen that you can cook meals in, a laundry, a communal area of sorts to hang out with other travellers and helpful staff who know where all the best and cheapest places to eat and drink are.
The biggest misconception with hostels it that they are only for young people and backpackers. But things have change a lot over the last 10 years and hostel are now a haven for cheap, clean and comfortable accommodation for all ages.
Over the years, I've stayed in hostels that are fancier than some hotels. Spacious rooms, comfy bedding and lots of free facilities make them a very attractive offering.
No more should you discount this option as viable just because you don't fit into the hostel stereotype.
Best for: Those who like to meet other travellers and don't mind sharing facilities.
Budget Hotels/Motels $
Hotels and motels are quite similar to hostels except you're not likely to interact with other guests.
They might have shared or private bathrooms and rooms themselves will be basic with a minimum of a single, twin or double bed.
It is likely to be kitted out with a small TV, kettle and mini-fridge. And rooms with bathrooms will have a basin, toilet and shower with generic toiletries.
Best for: Those on a budget who basically just need a place to rest their head each night.
Find the perfect place to rest your head for your next vacation at Booking.com.
Self-Catered $$ – $$$$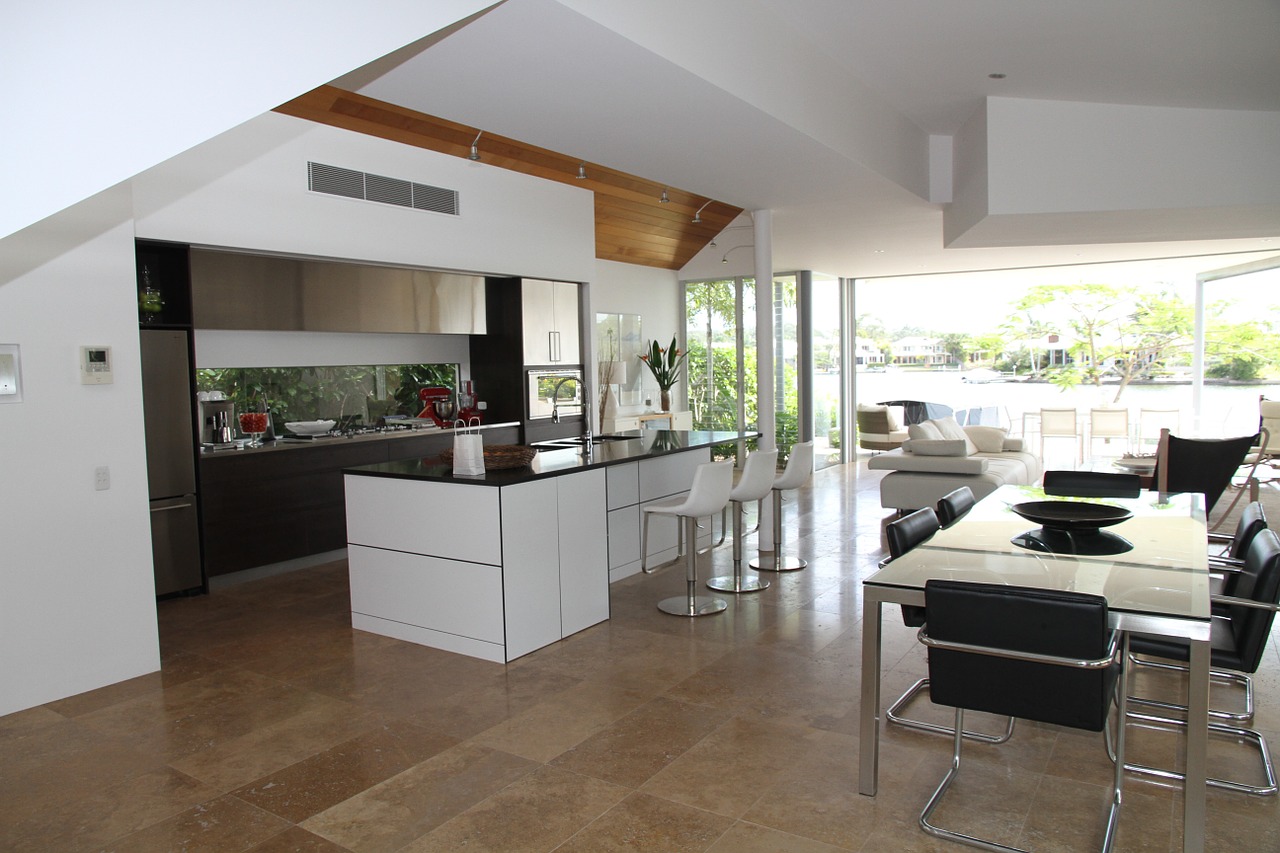 Expect either apartment style of even houses/villas that have their own private kitchen, separate living area to sleeping area and most of the time a balcony or terrace area.
There will be very few, if any, extra facilities on the property with just about everything you need contained in your own space.
Self-catered accommodation, while it might be a bit more expensive, can help you save money on eating out which is some cities can be very expensive.
It is also a great option for groups travelling together and families looking for extra space and a more homely experience.
Best for: Families and groups or for longer stays.
Find a spacious apartment for your next vacation at Booking.com.
Top Class Hotels $$$ – $$$$
Expect nothing but the best in service and quality at any hotel with a four plus star rating.
Rooms should be spacious and plush with lots of extras like in-room mini-bar, luxury toiletries and a desk or small sitting area.
Staff will go out of their way to help on check-in and out and assist with local activity bookings or any other queries you might have.
Contained in the property for all guests to enjoy might be a pool, gym, cafes/restaurants/bars, conference facilities and many more luxurious facilities.
Best for: Those who like the added extras and comfort of a big hotel.
All-Inclusive Resorts $$$ – $$$$
This type of accommodation is popular in seaside tropical destinations.
Basically the accommodation style is similar to a top class hotel except everything from your three meals a day and activities is included, sometimes even your alcoholic drinks.
There will usually be multiple pools or in a beachfront location, tons of cultural and fun non-motorised water activities and sometimes a choice of a few places to eat your meals. Nightly entertainment is also very common.
Best for: Those who don't want the hassle of figuring out what to do and eat during your vacation.
Find the best resorts around the world for your next relaxing vacation at Booking.com.
B&B's/Guesthouses $$ – $$$$
More popular in small towns and rural areas, B&B's (stands for bed and breakfast) and guesthouses offer just a few rooms usually in a house.
They are generally very homely and come with friendly hosts who will look after you perfectly during your stay.
Expect quaintly decorated room, a delicious home cooked breakfast in the morning and a place to relax by the fire in the evening with a drink, sometimes with other guests.
Best for: Couples looking for the comforts of home while on the road.
Find the perfect cosy B&B for your next vacation at Booking.com.
Camping $
Some people swear that a night sleeping under the stars is the best thing ever.
While I'm not convinced, camping is a very popular and cost effective type of accommodation. In some countries, it is even free to camp anywhere you like.
Expect to be in the hands of mother nature and it's creatures. Make sure you do lots of research about potential dangers, weather conditions and regulations for the area you're visiting before you go and ensure you have to right equipment to handle these dangers and conditions.
Best for: Adventurous types who love the outdoors.
Homestay $ – $$$$
The latest trend in accommodation is a take on the homestay.
Websites like Airbnb let homeowners rent out their spare room, or entire home to people visiting their town or city.
Some properties are more private than others and each ad clearly states the amount of interaction you can expect and all the rules associated with staying with them.
It's usually great value for money especially if you end up with a room in a nice house or apartment.
Best for: Anyone really.
---
Where to Find & Book Accommodation
I have a very simple process for finding and booking accommodation:
Check prices on the properties website direct.
If it's last minute, check Lastminute.com or Wotif.com for deals.
Compare those prices with websites like Booking.com.
Book on the cheapest platform. SIMPLE!
TripAdvisor – I like to use TripAdvisor for the reviews, however I don't actually read the reviews, rather, I look at the overall rating and if it gets a 3.5 or above it makes my shortlist.
Expedia – They have quite a comprehensive database of different types of accommodation all over the world. However their prices are not always the cheapest. So I use Expedia more for research purposes only.
Airbnb – A great place to find homestay style accommodation. So popular these days that you can find an Airbnb in every corner of the world. And if you sign up using this link you'll get up to $45 free credit to use on your next booking!
Lastminute.com & Wotif.com – Both have great last minute accommodation deals, however I have found their rates for booking in advance to be a bit steep.
Booking.com – This is where I book most of my accommodation as I have found them to mostly have the best prices. The only time I might book elsewhere is when I'm booking an Airbnb.
If you are looking to book campsites, the best place to start is with the local tourist office or National Park. They will have plenty of information on campsites in the area and how you can make a booking.
Over to you!
Do you have a preferred accommodation type? What's the best place you've ever stayed at?
Let me know using the comments section below or join me on social media to start a conversation.
Thanks for reading and I hope you enjoyed this post.