What's the capital city of New Zealand? Go on, have a guess. Most of you will probably guess Auckland and up until a few years ago I thought the same thing. While it isn't the capital of New Zealand (that title goes to Wellington), it is however the largest city in the country, both by population and size.
The city sprawls out away from the CBD and spreads itself around the 50 or so volcano cones that offer beautiful green spaces and breathtaking vistas across the city. The volcanoes are part of the Auckland Volcanic Field with each volcano having erupted at some point during its life time. But don't worry, they are all dormant now and it is estimated to be hundreds of thousands of years before they are likely to erupt again.
There is an abundance of things to do in Auckland that will have you discovering its beauty, history, and modern, hip city lifestyle while still being so close to nature.
---
Devonport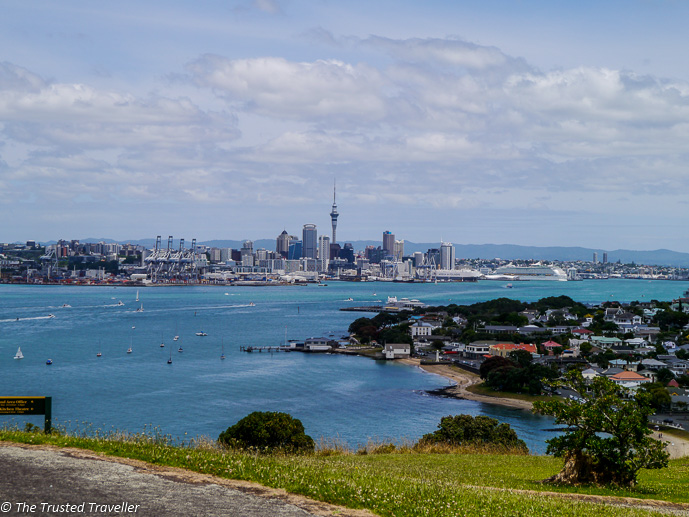 From Downtown Auckland you can jump on a ferry and arrive at the north shore town of Devonport in just minutes. Devonport is a charming historic village by the sea, just 12 minutes away by ferry from Downtown Auckland.
When you hop off the ferry you are right in the heart of town where you will find lovely cafes and local artisan stores selling art, jewelry and clothing.
The real drawcard here though is the walk up North Head Historical Reserve. Pack some lunch and when you get to the top reward yourself with a rest and some of the most beautiful views looking out over the Hauraki Gulf and Inner Harbour.
Address: Ferries leave from the Ferry Terminal on Quay St, Auckland
Cost: Return Ferry Trip, Adult $NZ11.50, Child $NZ6.00
Hours: Ferries run every 30 minutes from 05:45 – 23:30 Monday to Thursday, 05:45 – 01:15 Friday to Saturday, 07:15 – 22:30 Sunday and Public Holidays
More Information: http://www.fullers.co.nz/
---
Waiheke Island
Waiheke Island is one of the many islands dotted around the gulf and harbour and is easily reached in about 40 minutes by ferry from Downtown Auckland. There is lots to discover on Waiheke so make sure you allow yourself a full day (or if time permits, stay the night).
Highlights include some of New Zealand's best wineries (check out 4 of the best wineries on Waiheke Island here), hiking trails, mountain biking, beautiful beaches, a thriving arts scene, incredible locally grown and produced food and more sunshine and less rain than Auckland. There are buses to get you around the island or you can take one of the interest specific tours on offer.
Address: Ferries leave from the Ferry Terminal on Quay St, Auckland
Cost: Return Ferry Trip and all day bus on the island, Adult $NZ45.00, Child $NZ23.00 | Tour also available at an extra cost.
Hours: Ferries run on the hour from 09:00 – 17:00 daily and a bus meets all arrivals. | Other ferry services also operate outside these hours but own transport is required on arrival at Waiheke Island.
More Information: http://www.fullers.co.nz/
---
Enjoy the Wynyard Quarter and Viaduct Harbour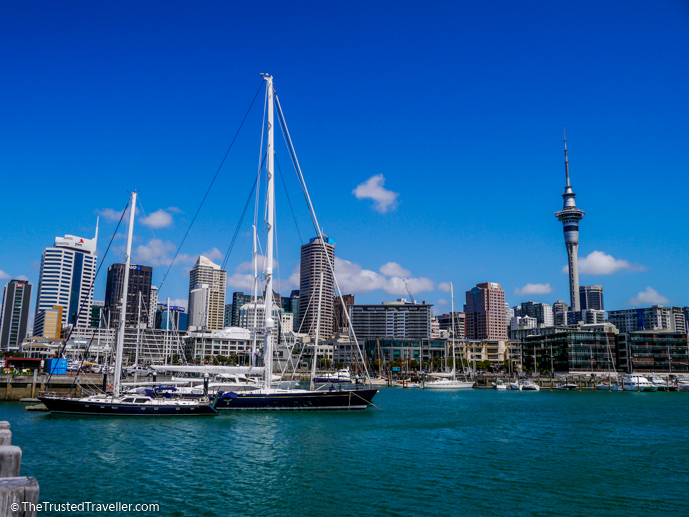 Heading west along the waterfront from the ferry wharf are the areas of Viaduct Harbour and Wynyard Quarter. On a beautiful sunny day there is nowhere else in Auckland I would rather be than taking a stroll through here and stopping at one of the many restaurants and bars. As you walk between Viaduct and the Wynnyard Quarter you'll notice some of the world' most impressive yachts moored in the harbour.
Viaduct Harbour is one of the city's newest precincts and is full of great waterfront dining and drinking options plus the odd bit of entertainment from time to time. As you walk between Viaduct and the Wynnyard Quarter you'll notice some of the world' most impressive yachts moored in the harbour.
Wynyard Quarter is the perfect place to take the whole family. The area has kept a very industrial feel with shipping container, silos and other industrial objects used purposefully and for aesthetics. Along with a few more waterfront dining and drinking options there are some fun seating options in the open squares, play equipment for the kids in the Playspace, beautiful harbour and city skyline views and right at the end, Silo Park where you'll find the occasional outdoor cinema, markets and live music.
Cost: Free to explore
Hours: Take a stroll during the day and come back and dine in the evening.
More Information: http://viaduct.co.nz/ & http://www.wynyard-quarter.co.nz/
---
Sky Tower
From the top of the 328 metre Sky Tower you can see Auckland from every angle. Wizz up in a glass fronted lift to the viewing deck for 360 degree views of the city, harbour, volcanoes and islands that make up the Auckland metropolitan area.
I highly recommend timing your visit just before sunset. This way you get the view in daylight, see the sunset over the Waitakere Rangers and watch the city begin to light up and come alive with colour.
Thrill seekers will love that you can actually jump off or walk around the outside of the tower. The SkyWalk is one of the not to be missed things to do in New Zealand's North Island. It takes you out onto the 1.2 metre wide platform which is 192 metres up and while harnessed, you can walk around the edge of the towers pergola. For a bit more of an adrenaline rush take a leap off the tower falling 192 metres straight down. Basically its one of the world's safest base-jumps.
For those who prefer their feet firmly placed on the ground (ME!!!) you can watch the countdown to jump from inside the viewing platform and then see the daredevils as they throw themselves off the tower.
Address: SkyCity, Corner Victoria & Federal Sts, Auckland
Cost: Observation Deck Adult $NZ28.00, Concession $NZ22.00, Child $NZ11.00 | SkyWalk Adult $NZ145.00, Concession $NZ125.00, Child $NZ115.00 | SkyJump Adult $NZ225.00, Concession $NZ195.00, Child $NZ175.00
Hours: 09:00-22:00 Daily | Later opening during summer.
More Information: http://www.skycityauckland.co.nz/attractions/sky-tower/
---
Hike Up A Volcano
Auckland is dotted with around 50 dormant volcanoes, both on the mainland and out on the islands. The last eruption happened around 600 year ago on Rangitoto Island and was the largest eruption known in the history of the area.
All of the volcanoes in Auckland are still visable around the city and are beautiful green spaces perfect for relaxing and hiking. While you can drive up the top of some of the main ones, if you have time, a short hike is also a great option.
The two most popular and most accessible are Mt Eden and One Tree Hill. Both of which offer stunning views of the city, harbour and other volcanoes in the area. One Tree Hill is also a very historical place. It was one of the largest Maori settlement complexes in New Zealand and has been claimed as the largest pre-historic earth fort in the world.
Address: Mt Eden, Puhi Huia Rd, Mt Eden | One Tree Hill, Olive Grove, Epsom
Cost: Free to climb or drive
Hours: Gates are generally open 07:00-22:00 daily
---
Shop and Dine with the Inner City Cool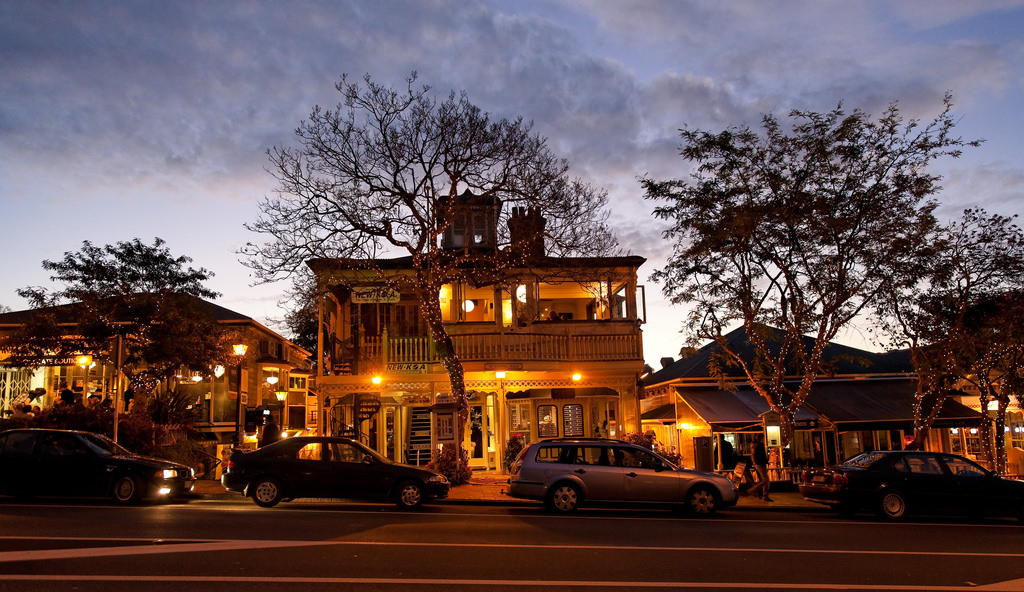 The place to shop, visit tiny hole in the wall galleries, sip complicated sounding coffees and spend your evenings is the ultra hip inner-city suburbs. Here are a few of the best.
Ponsonby Road – Attracting the fashionable crown for its boutique shopping by day and stylish bars and restaurants at night, Ponsonby Road simply oozes cool. While most people visit for the great range of ethnic restaurants, bars, and fashion, it is also a very pretty heritage area perfect for a stroll.
Newmarket – The home to fashion in Auckland, Newmarket is high street shopping and malls at its best. From your standard high street brands to designer labels and the odd one off boutique, there is something to suit every budget and style.
Parnell – This village within a city is packed full of restaurants, cafes, bars, art galleries, boutiques, craft stores and some of the city's best jewellers. It's Auckland's largest arts precinct and New Zealand's first suburb, established in 1841.
Hours: Shops are open 09:00-18:00 Monday to Saturday with late opening on Thursday and Friday evenings. Selected shops are open on Sunday's. Restaurants and bars are open usually from midday until late.
More Information: http://www.iloveponsonby.co.nz/ & http://www.newmarket.co.nz/ & http://parnell.net.nz/
---
Mission Bay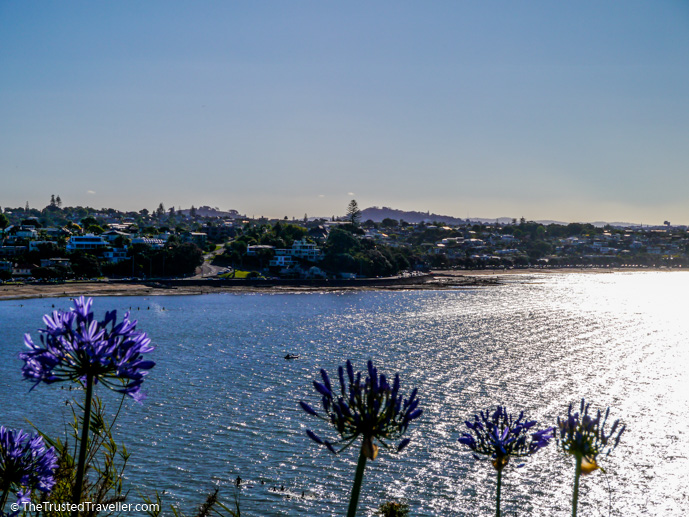 Just 10 minutes from the city centre is the area of Mission Bay and some of the nicest beaches and island views in Auckland. This very busy seaside area is the perfect escape from the city with great cafes and restaurants lining the main thoroughfare.
On a warm summers day the traffic getting into Mission Bay just goes to show how popular it is. If you can find a parking spot (or better yet, take the bus), grab some fish and chips or an ice cream and head to the beach for swimming and sunbathing or relax in the shady park that separates the beach from the road.
Address: Mission Bay is to the east of the city centre and can be access via Tamaki Drive.
---
Over to you!
What's top of your list of things to do in Auckland? Or have you been already, what did you love about it?
Let me know using the comments section below or join me on social media to start a conversation.
Thanks for reading and I hope you enjoyed this post.
Join my email list and get a FREE copy of my TRAVEL PLANNING TEMPLATE
My Travel Planning Template will make your travel planning simple & stress-free!