Backpacking in Peru should be on any travel enthusiast's bucket list. The South American nation has it all: ancient ruins and modern cities, humid jungle and searing desert, laid-back beach towns and highland communities. Additionally, Peru is cheap, relatively safe and has a fantastic community of travelers and expats.
But, with so many attractions, it can be hard to decide which to explore. Peru's also a lot bigger than you might think, with some buses across the country taking multiple days. This ultimate Peru itinerary takes into account all of the main attractions in each area of the country, along with recommended times.
Although you might not be able to fit all of this in to one trip in Peru and may prefer to just focus on the south (including Lima, Cusco and Machu Picchu) or the north (the gateway to the Peruvian Amazon and many gorgeous beaches), this Peru itinerary gives you the option to pick and choose which parts personally interest you.
This post contains affiliate links. Our full disclosure policy is here.
Lima
How Long: 2-4 Days
Peru's booming capital; Lima is a gigantic metropolis comprised of 43 districts and being home to nearly 9 million people. It's the second driest capital in the world, after Cairo.
There's a multitude of attractions within Lima, but if this is your first stop in South America, be sure to take some time to adjust to the culture and heat of Peru.
Some top things to see while in Peru are: The Church of San Francisco which was built in the colonial style of the 1600s and has an adjoining monastery and catacombs; and eerily, there are an estimated 75,000 bodies buried under the cathedral! Visitors can do a tour to learn about the history of the magnificent building.
Despite being one of the world's driest capitals, Lima is known as a 'Garden City'. One of the best places to experience this is El Malecon in Miraflores. This six mile stretch of parks spans the Pacific coast and is a fantastic spot for jogging, cycling or people watching. If you fancy some adventure you could try parasailing across one of the cliffs!
There's lots of great museums in Lima, but Larco Museum has to be one of the best. With 3,000 years of ceramic, textile and metal artifacts, the museum presents some of the best of Peru's history. Guests can even go into the store rooms to see items that are not on display! And don't miss one of Peru's weirest attractions while you're there – the erotic archaeological treasure exhibit.
Lima may be miles from Machu Picchu, but there's still a lot of historical ruins to admire. Huaca Pucllana is located in the Miraflores district. It was built around 500 AD, during a pivotal point of Lima's history. Excavations of the area still take place nowadays, with relics being found to this day.
Be sure to sample Lima's rich and varied food while you're in the city. It's one of the only places in Peru where you'll be able to find a variety of cuisines; but make sure you don't leave without trying ceviche. This consists of raw fish, chilli peppers and onions with lime juice squeezed on top.
Check availability for accommodation in Lima on Booking.com.
---
Cusco
How Long: 1–3 Days
Depending on your budget and travelling style, Cusco is either a short one hour plane ride or very long 24 hour bus ride away from Lima.
Beware of altitude sickness in Cusco! Cusco is 11,152 feet (3,399 meters) above sea level and, due to the air being thinner, many travelers suffer from altitude sickness. This is normally nothing to worry about but when severe, can be life threatening. If you're worried about altitude sickness, you could either take the bus which ascends slowly, giving your body time to adjust to the altitude, or head straight to the lower altitudes of the Sacred Valley or Machu Picchu as soon as you arrive in Cusco. But if you take the second option, be sure to return to Cusco – there's so much to explore in this highland town!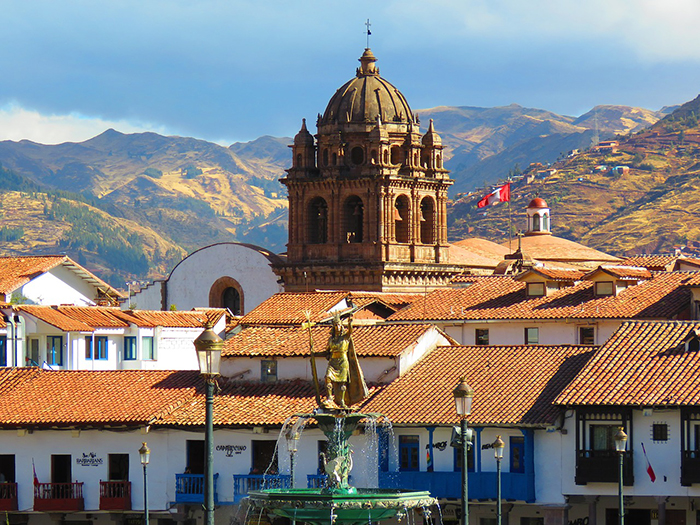 Cusco is a colonial city with an intricate history. It's one of the best places to see Inca culture, despite the Spanish colonization. On many streets, there are Spanish colonial buildings and Inca architecture, meaning that you can really see the clash of cultures.
The Inca City Walls are a fantastic spot for an afternoon's exploration and give lots of information into Inca culture.
If chocolate is your thing, you'll love the ChocoMuseo – a museum dedicated to the creation and history of chocolate.
The San Pedro Market must be experienced by all visitors to Cusco. It's a local market for Peruvians and has cheap local eateries and authentic products on sale. It's a fantastic place to experience local Peruvian culture.
Taking a seat in the Plaza de San Francisco and absorbing the bustling atmosphere while enjoying a local coffee is another great way to spend an afternoon in Cusco.
Cusco is also the home of very cheap massages, salsa classes and an abundance of Spanish courses. This, and the recent opening of lots of bars and nightclubs, make it a very popular destination for backpackers.
Check availability for accommodation in Cusco on Booking.com.
---
Sacred Valley
How Long: 1–2 Days
Along a narrow road, just 15 km from Cusco as the crow flies, is the Sacred Valley.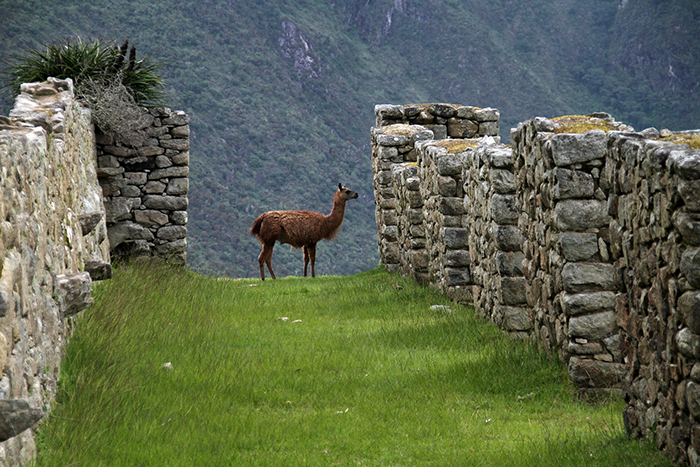 It's home to various Inca Sites, with trekking, rock climbing and abseiling opportunities in abundance.
Other popular activities in the Sacred Valley include visiting archaeological sites and markets.
---
The Inca Trail and Machu Picchu
How Long: 5 days (if doing Inca trail) | 1 day (if just visiting Machu Picchu)
The Inca Trail is one of the world's five top treks. It encompasses a variety of landscapes over its 26 kilometers and normally takes four days. Because you'll have to go with a guide, it can be quite expensive so if your wallet and feet aren't up to the challenge, there is also the option of arriving at Machu Picchu via train and visiting just for the day.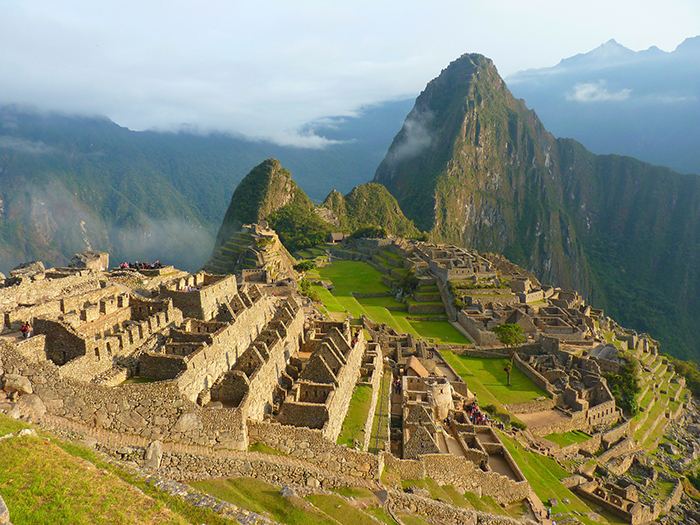 These Inca ruins are probably Peru's most famous attraction – you can't visit the country without seeing them. They are believed to be the estate of Pachacuti, an Inca emperor, and were hidden from Spanish conquerors. To this day they still retain an air of mystery.
Because of Machu Picchu's overwhelming popularity, visitors are now limited to 2500 per day. Be sure to book your tickets in advance, especially if you are visiting during the high season (June – August).
---
Colca Canyon
How Long: 1–3 days
Not as famous as the Inca Trail, but an equally fantastic hiking spot, the Colca Canyon is one of the world's deepest canyons at 4,160 meters. The canyon comprises different ecological zones, small towns and a unique culture.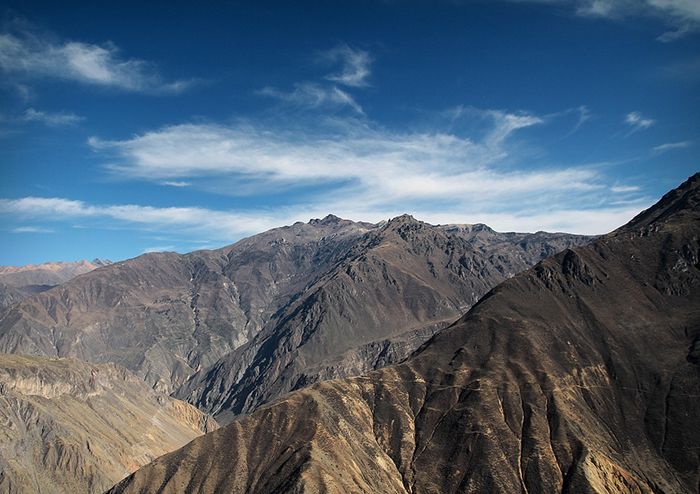 If you want to experience rural Peruvian life, Colca Canyon is a fantastic spot to visit – with lots of alpacas and llamas and unique natural scenery.

---
Lake Titicaca and Puno
How Long: 2-3 days
Lake Titicaca is the highest navigable lake in the world and is an incredibly photogenic location. You won't want to go swimming in these freezing waters; but there's hiking and cycling opportunities around the lake.
Travellers love to visit the archaeological remains of the area's Pre-Hispanic culture, which is present around the lake, and it's also possible to visit the islands and cultural towns.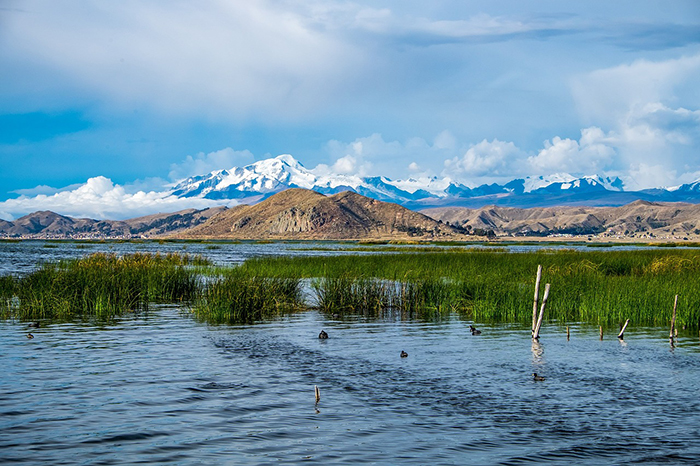 Puno is a bit of a ramshackle town, but is nonetheless charming – and is a great spot to make the most of all the amenities of a sizable town after a long time in Peru's countryside. A variety of Cathedrals, Museums, Bars and Restaurants can be explored in Puno, giving an essence of life in this city.
Check availability for accommodation in Puno on Booking.com.
---
Nazca
How Long: 1 Day
The Nazca lines are enigmatic geometrical figures embossed on in the sand – and Nazca town is on the site where the ancient civilization once lay.
The only way to see these colossal figures is by air – so a tour by private plane is essential. These aren't cheap, but are well worthwhile. Be sure to research and book your tour in advance, as many sell out and it's important to go with a reputable agency.
---
Huacachina
How Long: 1 Day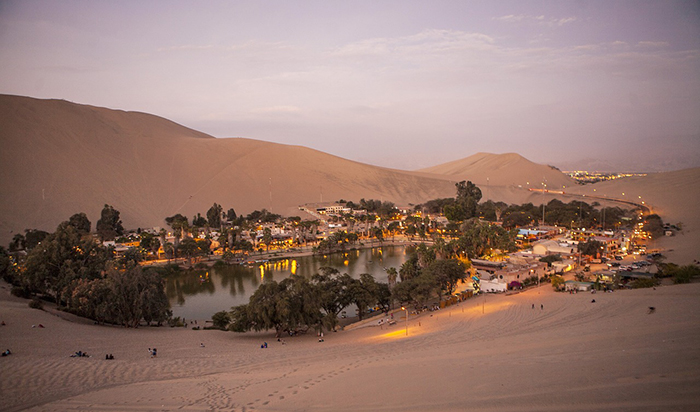 Those seeking adventure will love Huacachia. It's a small village built around an oasis in the middle of the desert, surrounded by sand dunes. Its geographical location has caused it to become a popular destination for activities such as using a dune buggy or sand-boarding.
---
Islas Ballestas
How Long: 1 Days
Known as the 'Poor Man's Galapagos', Islas Ballestas are a great destination for any wildlife enthusiasts. You can't actually go on the uninhabited islands, but can enjoy a cruise around to see sea lions and a huge array of birds.
Poor man's Galapagos – lots of wildlife there. Can't actually go on the islands – uninhabited. But there's still lots to marvel at including loads of sea lions! Tours leave from Paracas and take half a day.
Paracas is just four hours south of Lima.
Bus to Lima – fly to Iquitos
---
Iquitos
How Long: 1-2 days in the city, an extra 4+ if you're doing a jungle tour
Iquitos is the gateway to the Peruvian Amazon, but there's lots of attractions to enjoy within the town itself too.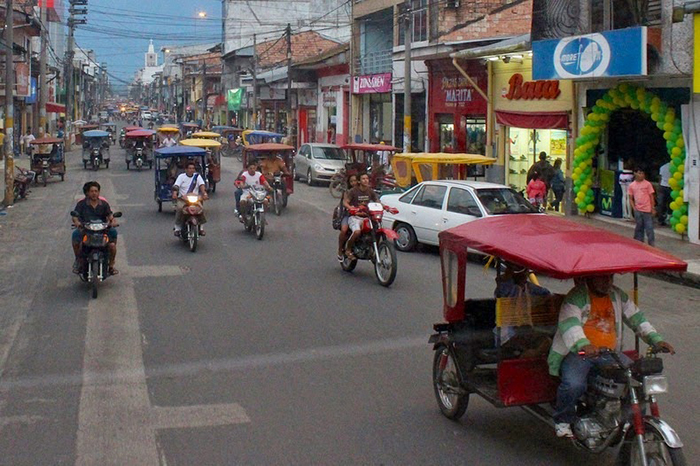 There's lots of spots to marvel the sheer beauty of the Amazon river, the largest river in the world. Lake Quistococha is a beautiful area and there's lots of wildlife sanctuaries within the perimeters of the town. There's also a few fantastic bars and restaurants which really absorb the beauty of the jungle.
Jungle tours leave from Iquitos and typically involve trekking, camping and wildlife spotting. There are lots of tour providers within the jungle city.
Check availability for accommodation in Iquitos on Booking.com.
---
Chachapoyas
How Long: 2–3 Days
A somewhat off the beaten track destination, Chachapoyas is known as one of Peru's best kept secrets. If you want to get to the real heart of the Andes, Chachapoyas is the place to go!
Activities here include hiking through cloud forests and enjoying archaeological ruins. The most famous attraction has to be Kuelap, an ancient city that's three times older than Machu Picchu and the largest ancient stone city in Pre-Columbian America. Another popular attraction is Sarcofagos de Karaja, which are Easter Island-style statues – that are a lot less photographed.
Check availability for accommodation in Chachapoyas on Booking.com.
---
Mancora
How Long: 2 Days
With rolling blue waves and golden shores, Mancora is the perfect place to finish your Peruvian adventure. If you're still craving some adventure, it's one of South America's best surfing spots; or just take to the sand with a good book and enjoy your last few days on Peruvian soil.
Check availability for accommodation in Mancora on Booking.com.
---
When to Visit Peru
Peru is a larger country than most people think; which means that there's a range of micro-climates within the country, and high season somewhere can be the worst time to visit somewhere else!
Most travelers visit Peru during the dry season of the mountainous areas and rainforest. This runs from May to September. However, in some far south or high areas, temperatures can get quite chilly here.
If you're planning on visiting the south coast, the best time to visit is Peruvian summer, from December to March. However, if you're going to the beaches in the north, you'll find that their geographical position close to the equator means that they are warm year-round.
---
About the Author
Antoine is a Canadian who currently resides in the Cayman Islands, but spends a great amount of time travelling and exploring the world; with last country count being at 45! His goal is to eventually visit every country and show you overlooked attractions in each location. Check out his blog Traveling Life or follow him on facebook.
---
Over to you!
What's you favourite place from the Peru Itinerary?
Let me know using the comments section below or join me on social media to start a conversation.
Thanks for reading and I hope you enjoyed this post.