Australia is famous the world over for its excellent beaches. With over 25,000 km's of coastline, there's a perfect patch of sand for everyone to enjoy. And the NSW South Coast beaches are among some of the very best in the country.
There are hundreds of beaches stretching south from Sydney to the Victorian boarder that are perfect for summer vacation activities like swimming, surfing, walking, fishing, kayaking, stand up paddle boarding and just simply relaxing.
So with an abundance to choose from, where do you start? Right here of course!
As always I've got you covered with this list of the very best NSW South Coast beaches. Each and every one I've picked has been tried and tested (it's a tough job, but someone has to do it right!) so you know you can trust my recommendations. I've travelled the entire NSW South Coast and have deemed these 16 beaches to be the best of the best.
The list is in order from north to south and I've included a handy map to help you visualise where they are located.
I'd love to have your input at the end too. If you've got a favourite NSW South Coast beach, let me know what it is in the comments at the end of this post.
Coledale Beach, Coledale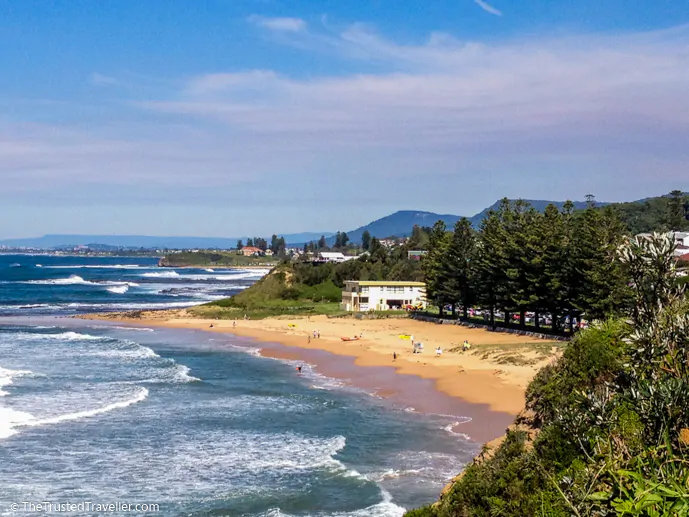 My pick of the many great beaches on the coast just south of Sydney. It's in close proximity to the Sea Cliff Bridge and doesn't get quite as busy during peak times like nearby Austinmeer, but it's just as good.
City Beach, Wollongong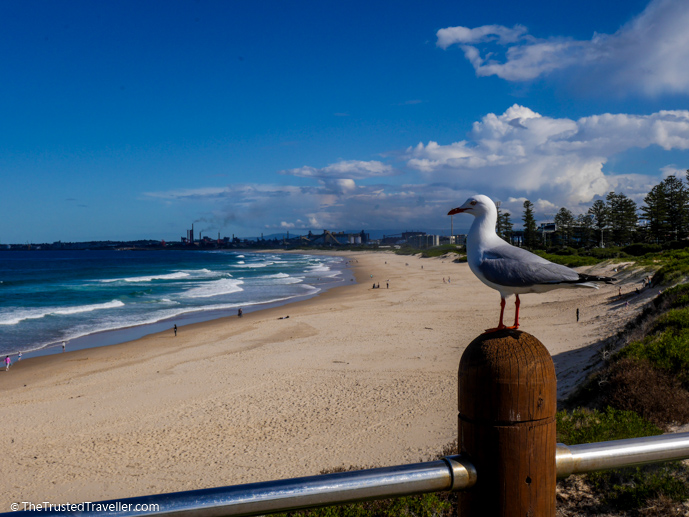 Wollongong has two great beaches and really I could have put both on this list but I picked City Beach because you can literally step out of the Wollongong city centre onto the beach.
Jones Beach, Kiama Downs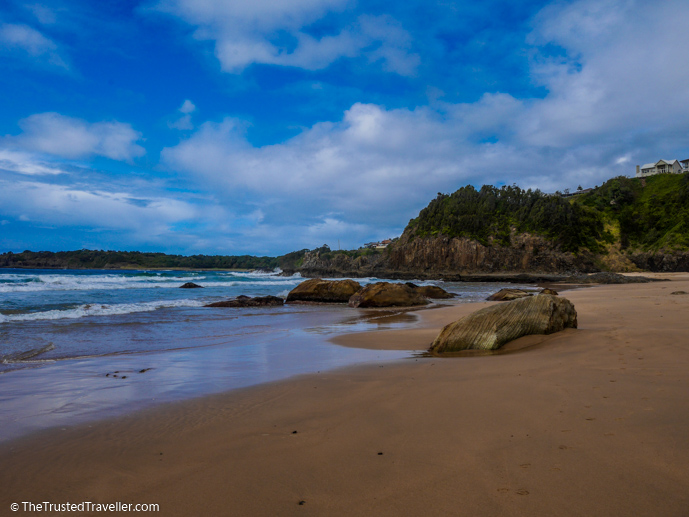 Not only great for swimming and surfing in summer, Jones Beach is worth a visit any time of year to see the Cathedral Rocks at the southern end of the beach.
Werri Beach, Gerringong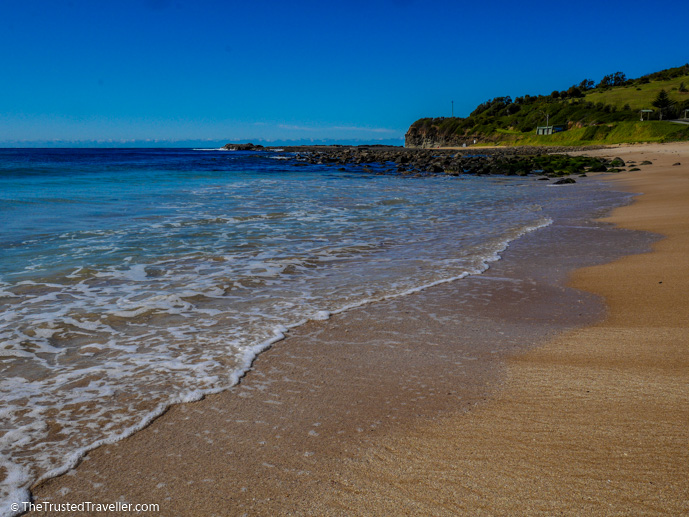 I love this beach to enjoy a stroll or eat takeaway fish and chips bought from the town up the hill. There's also rock pools to explore on the southern end of the beach.
Seven Mile Beach, Shoalhaven Heads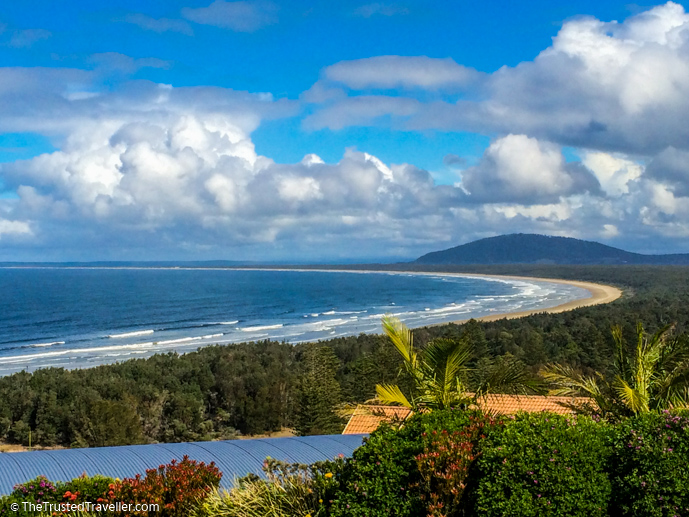 One of the longest continuous stretches of sand on the NSW South Coast, Seven Mile Beach stretches from the sleepy town of Geroa to the popular summer holiday town of Shoalhaven Heads.
Culburra Beach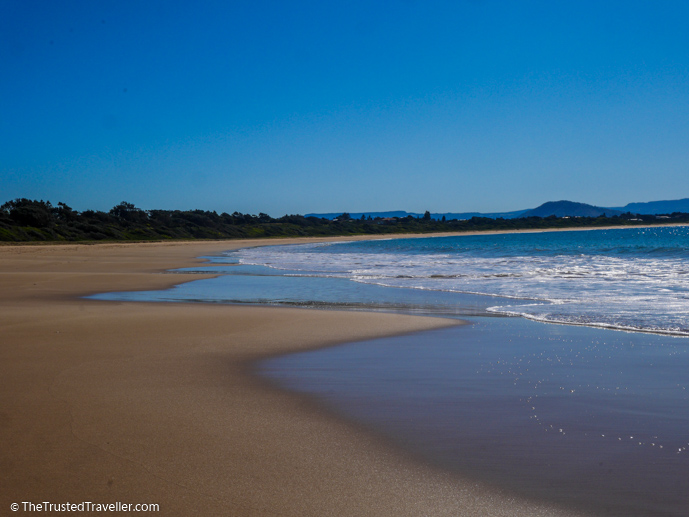 This surf beach can get some wicked swells making it excellent for surfers visiting the area. It's also located in a neat little town that is the perfect place to spend the summer holidays, with Jervis Bay and the Shoalhaven nearby.
Cabbage Tree Beach, Jervis Bay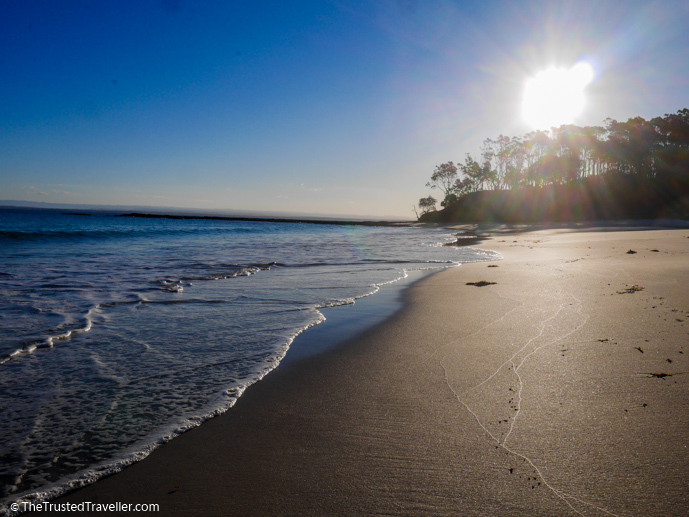 Secluded and virtually untouched, Cabbage Tree Beach is on the Beecroft Peninsula which is part of the Department of Defence Weapon Range. At certain times of the day you'll find local kangaroos on the beach and lots of other wildlife in the surrounding bush.
Callala Beach, Jervis Bay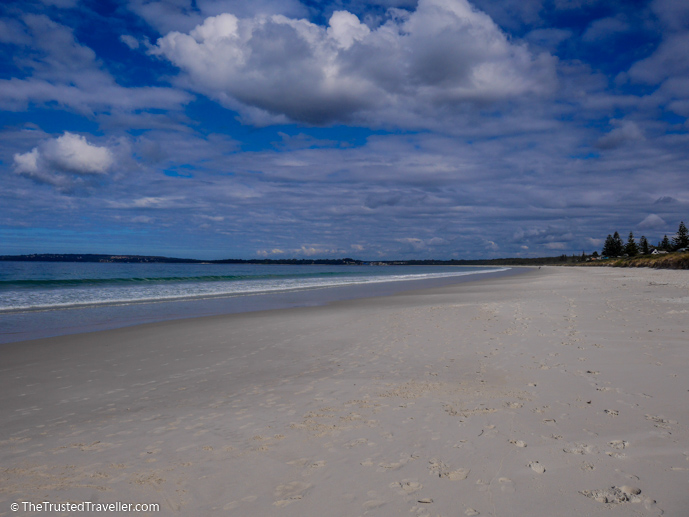 Calm crystal clear water perfect for kayaking or stand up paddle boarding and pristine white sand make this an excellent choice from the many great beaches in Jervis Bay.
Hyams Beach, Jervis Bay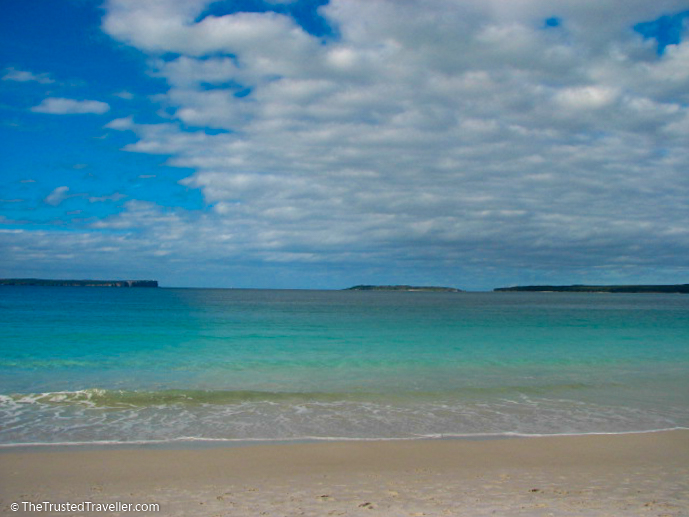 This beach has been said to have some of the whitest sand in the world. Need I say more!
Murrays Beach, Jervis Bay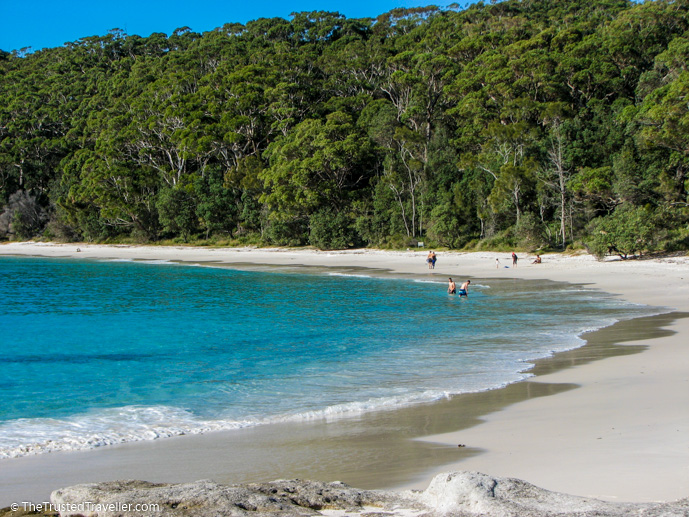 I love Murrays Beach for its incredible Jervis Bay views, crystal clear water and surrounding dense bush. It's a 10-15 minute walk from the carpark so it's not an obvious choice of beach for most which makes it reasonably peaceful, even in high season.
Mollymook Beach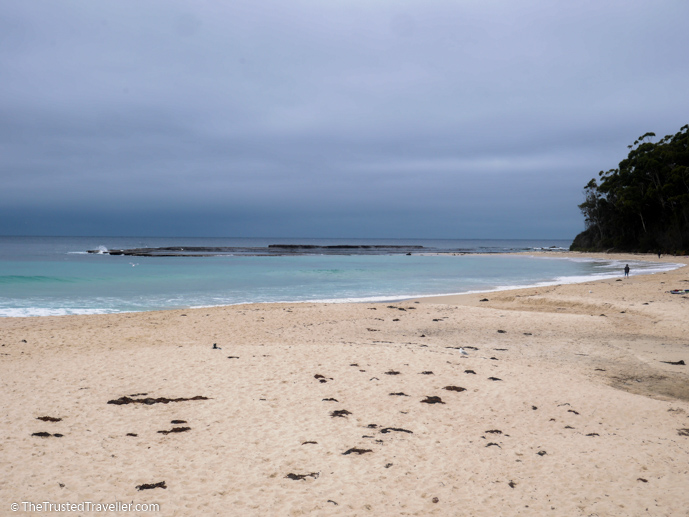 Even in miserable weather Mollymook impressed me for its natural beauty, crystal clear water and white long stretch of sand. It's super popular in summer so get down there early to claim your perfect patch of sand.
McKenzies Beach, Malua Bay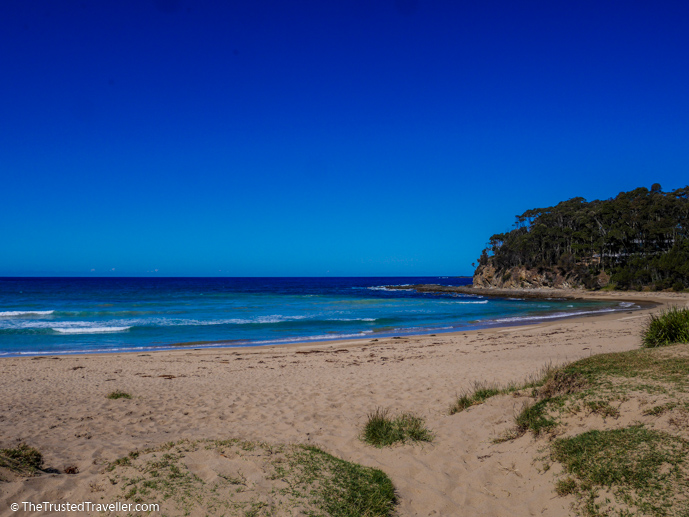 Small, secluded and wild. It's not the obvious choice of beach in the Batemans Bay area but I loved it for its feeling of seclusion yet ease of access.
Tuross Beach, Tuross Head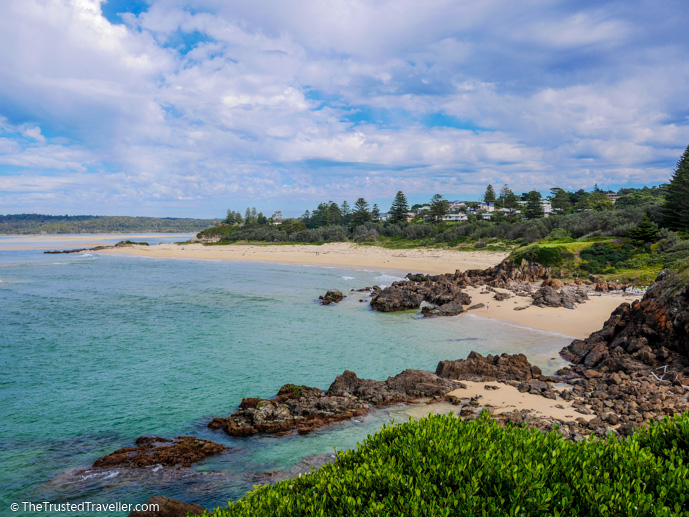 The colour of the water at Tuross Head is possibly the best I saw anywhere along the NSW South Coast, so of course it has to be included in this list.
Surf Beach, Narooma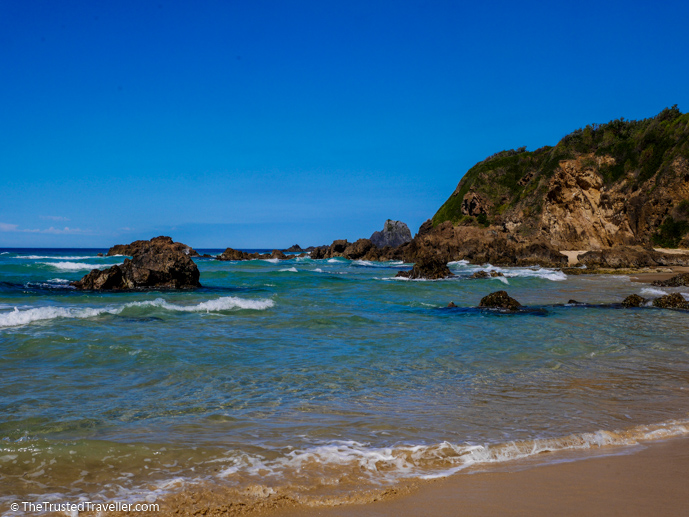 This beach has everything. It's perfect for surfers, swimmers and families because it has excellent waves, but it also has a bit of a sandbar near the shore which protects swimmers from the biggest waves. And then at the southern end of the beach is the famous Glasshouse Rocks!
Lions Park Beach, Pambula Beach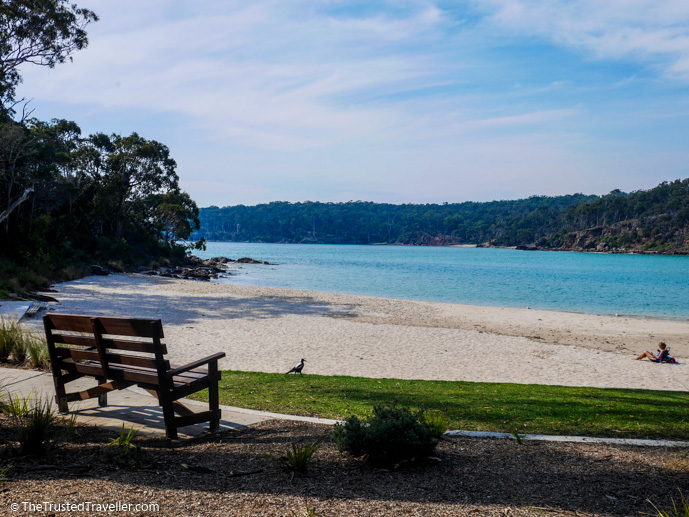 While I also loved Pambula Main Beach, the tiny beach at Lions Park at the mouth of the Pambula River captivated me as the perfect place to relax on the sand under the shade of tree with a good book.
Pinnacles Beach, Ben Boyd National Park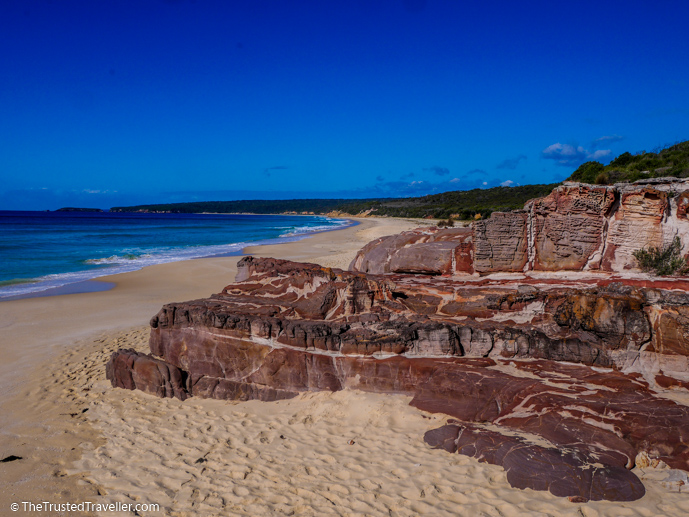 Crystal clear water, pristine white sand and interesting rock formations make this one of the most interesting beaches on this list. It's great for summer time swims or year round visits to see the Pinnacles themselves.
---
Looking for suggestions on where you stay when visiting the NSW South Coast? I've put together this list of the best self-contained NSW South Coast accommodation to help with your travel planning.
---
PIN THIS FOR LATER!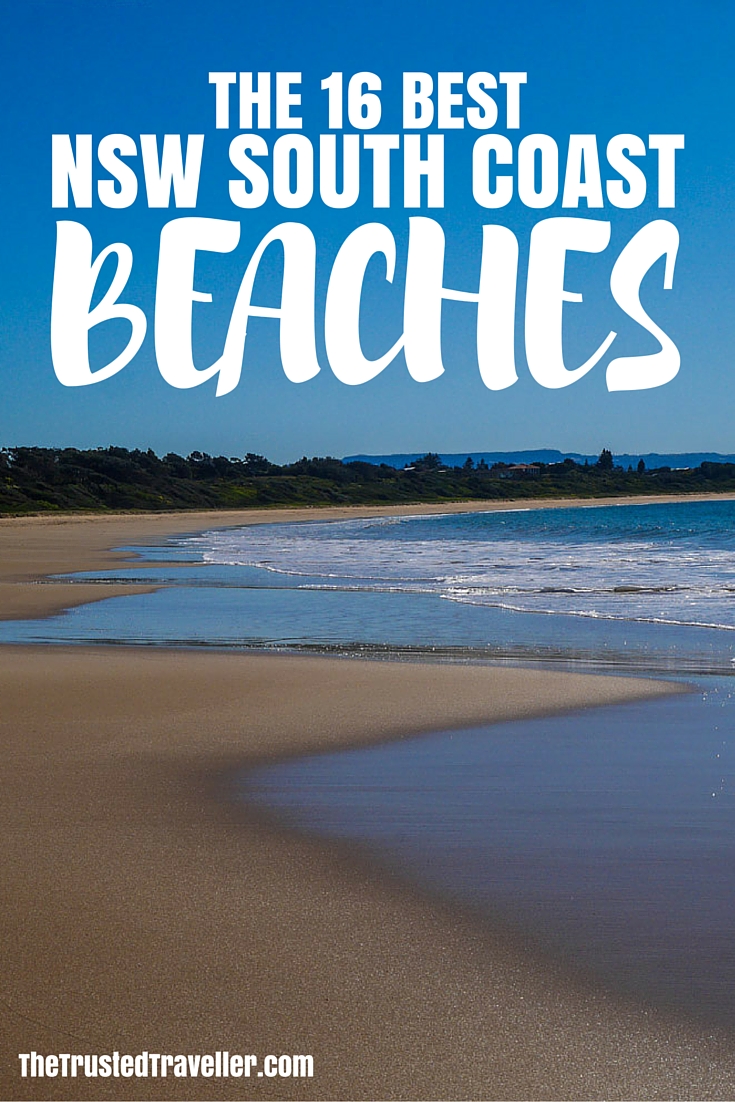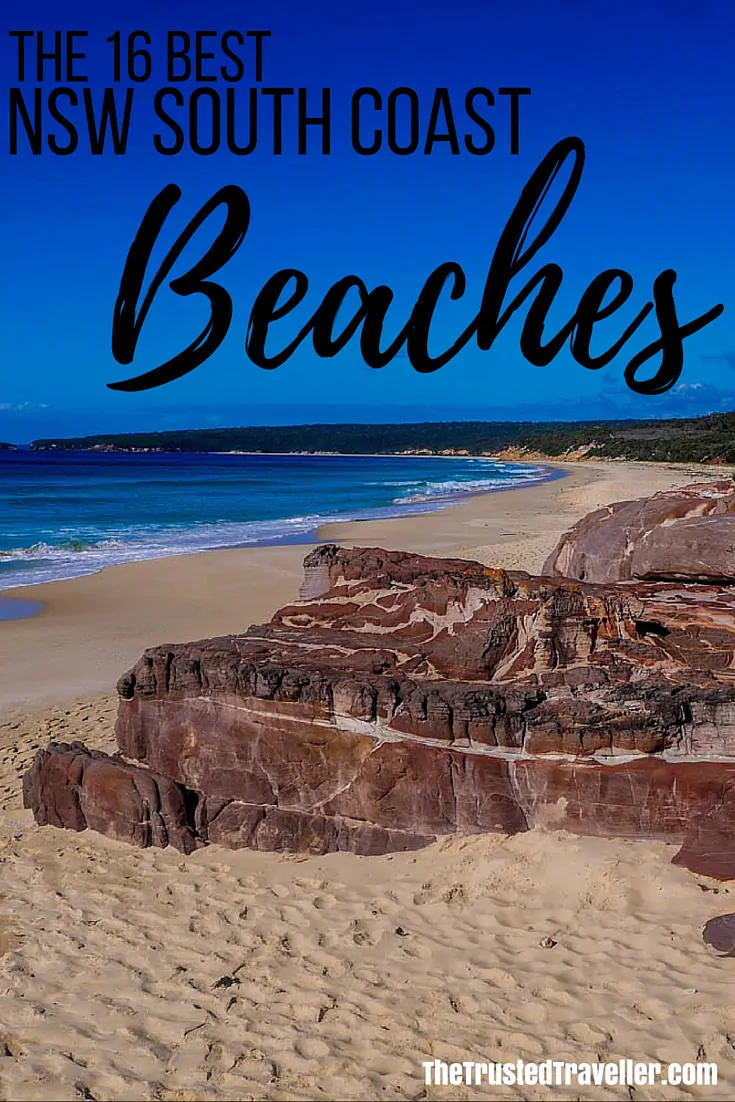 ---
Over to you!
Do you have a favourite beach on the NSW South Coast? Which would you most like to visit?
Let me know using the comments section below or join me on social media to start a conversation.
Thanks for reading and I hope you enjoyed this post.