The way in which each of us travels can vary greatly. Travel is a big investment of our money and our time. And ensuring that we each travel in a way that makes us feel comfortable is very important.
Some like the thrill of independent travel, being out on the road with little to no plans, making decisions where the mood takes them. Others are more comfortable with guided group travel and having the peace of mind that not only has someone done all the hard work of planning for them but they'll also guide them around throughout most of their trip.
And then there's those in the middle who like to have a bit of flexibility but also want the bigger more complicated details taken care of for them. We know that one of the hardest parts of travel planning is putting together your itinerary and we've found an organisation that takes that burden away from you, helping you take that dream trip sooner.
Global travel company WorldVentures are not new; they've been around for many years and have helped over 100,000 people worldwide take well deserved vacations. Its travel club membership called DreamTrips, specialise in putting together itineraries that take the chore of planning away from you.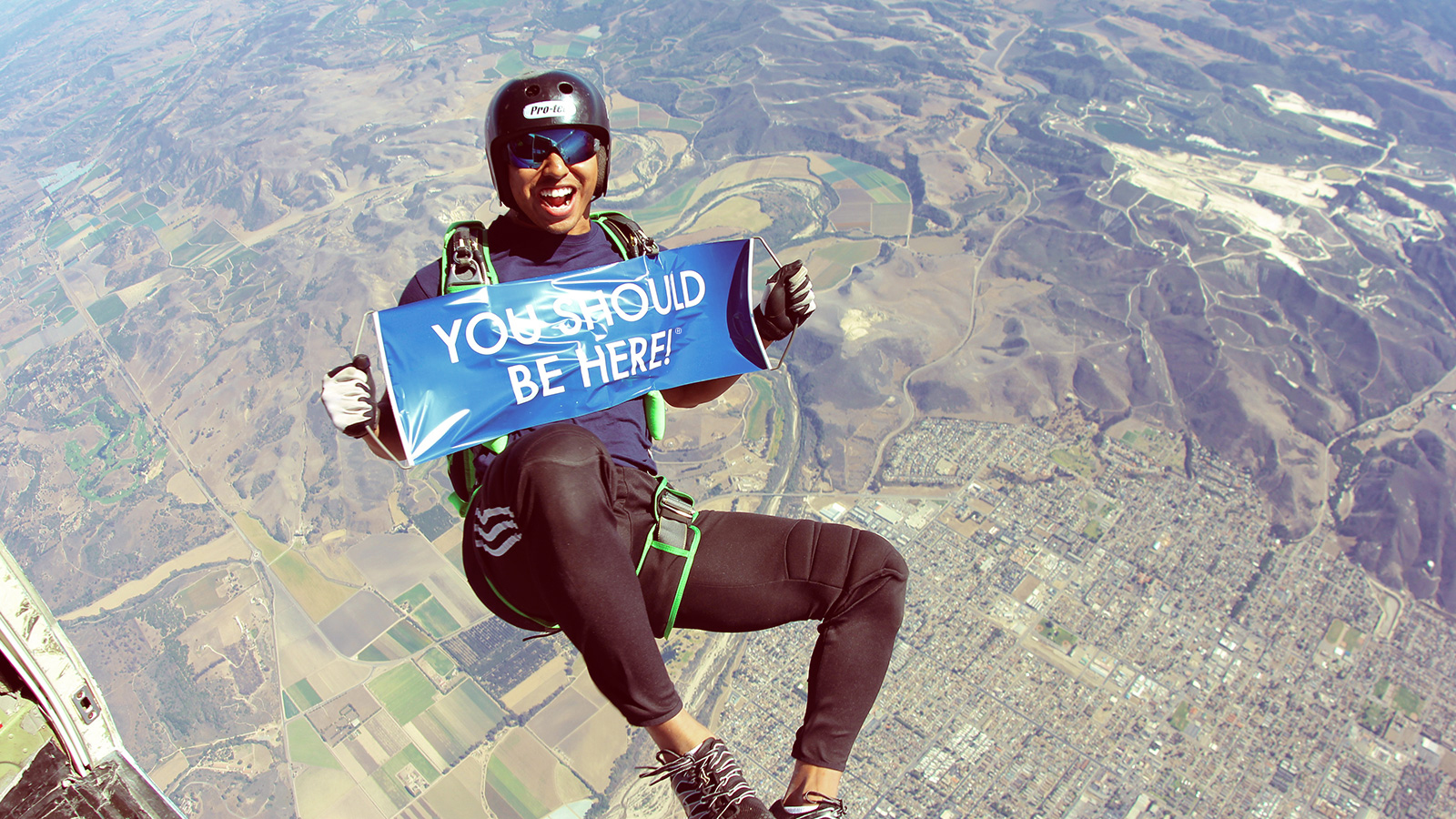 They want you to arrive at your destination with a basic plan for peace of mind but still have the flexibility of not being locked into any rigid schedules. And most importantly they negotiate the best deals on your behalf. So not only do they save you time, but they also save you money.
DreamTrips isn't just for one type of traveller either. They offer trips that appeal to all tastes from adventure-seekers to those looking to immerse themselves in culture, indulge in a luxury experience or give back to a community in need.
They make planning your next trip so much easier and leave you with only one tough decision to make; where will you go on your next trip?
If visiting Australia and/or New Zealand has been on your bucket list for some time now, we've got you covered here with what you can expect to see and do when you book a trip in one of the top 5 DreamTrips destinations.
The Gold Coast, Australia
A popular part of Australia for families, thrill seekers and those who love the outdoors. One day you could be riding some of the world's biggest rollercoasters, the next meeting Australia's cute and cuddly wildlife. Or you might even find yourself learning to surf on a golden sandy beach.
Hayman Island, Australia
How does staying on a one resort island which has been consistently voted one of the best in region while spending your days snorkelling the Great Barrier Reef, lazing by the pool and indulging in spa time sound? Well you'll get all that with a stay on Hayman Island, which offers Queensland luxury at its very best.
Sydney, Australia
We might be biased but we think Sydney is one of the most beautiful cities in the world. Why? Well it's perfectly positioned on an amazing harbour to start. It also offers dozens of beautiful beaches, fantastic weather year round, close proximity to The Blue Mountains (a must-see in Australia) and an ever changing array of events throughout the year to make you want to keep coming back for more.
Auckland, New Zealand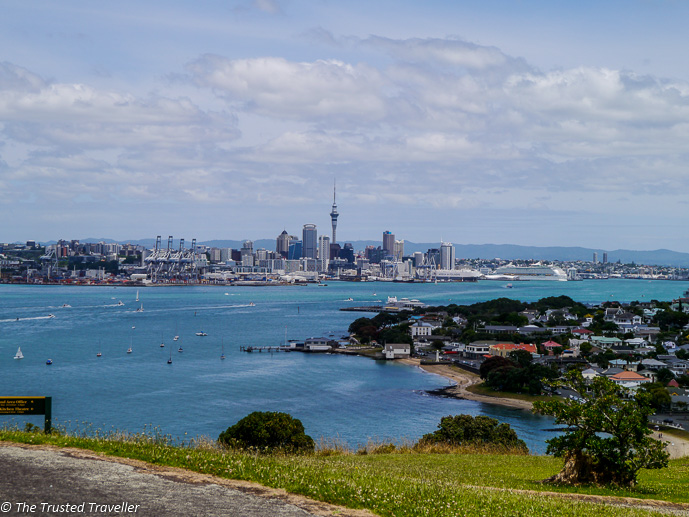 While Auckland is worth a visit itself for its scenic harbour and stunning views from the city's many volcanoes, it's also the jumping off point for cruises around New Zealand and over to Australia. On a cruise you'll visit some of the best New Zealand and Australia has to offer like the French settlement of Akaroa, the incredible sounds of Fiordland, unspoilt Tasmania and the melting pot that is Melbourne.
Cairns, Australia
Cairns is the gateway to two of Australia's biggest attractions, the Great Barrier Reef and the Daintree Rainforest. Stay a few days in this vibrant little city to experience snorkelling or diving the world's largest living thing, marvel at one of the world's oldest rainforests and come face to face with a croc and many other species of Australia wildlife.
---
These are just five destinations you can visit in Australia and New Zealand with the help of DreamTrips. The membership also offers trips to many more incredible places in the region like Adelaide and its wineries, Australia's top end and the foodie paradise of Melbourne.
More About DreamTrips
To go on a DreamTrip you first need to join the DreamTrips travel club and pay a monthly membership fee. These fees can then be used to offset the cost of your DreamTrip.
There are different tiers of membership with different inclusions at each level but most trips include accommodation, tours, some meals and transfers. Many also have a dedicated host to make sure your trip is hassle free.
To join the club you'll need to be invited by an existing member or look out for a DreamTrips travel party in your area.
---
PIN THIS FOR LATER!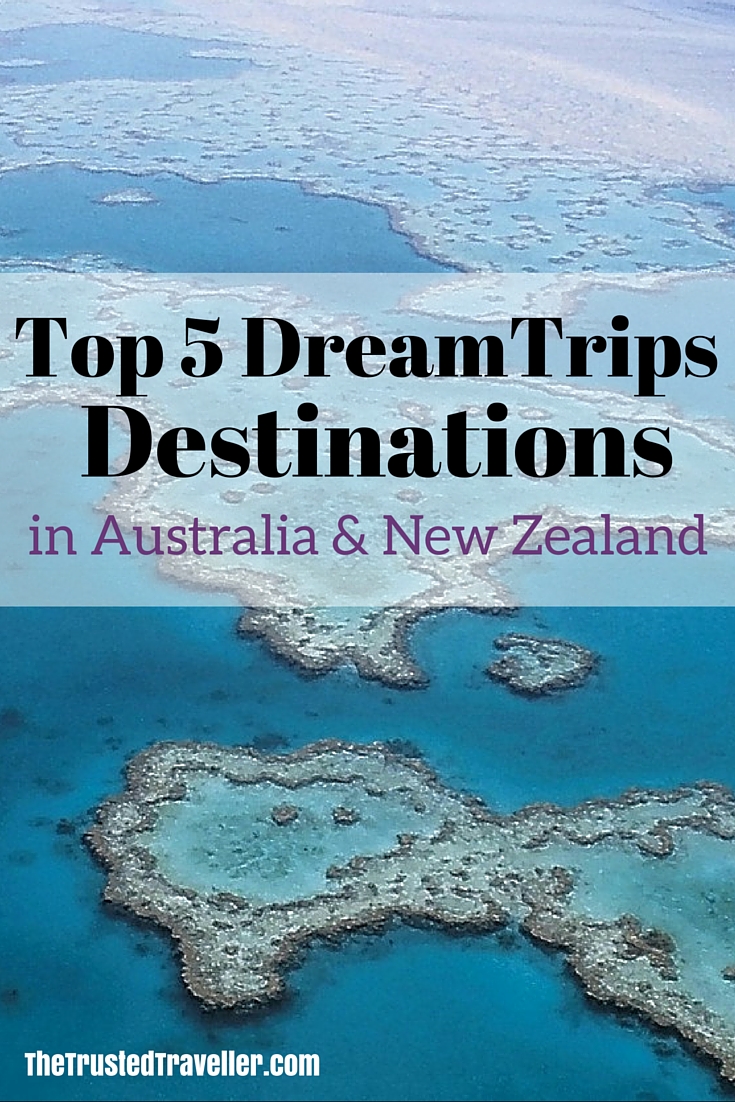 ---
This article was brought to you in conjunction with WorldVentures.
---
Over to you!
Which of these DreamTrips destinations would you like to visit on your next vacation?
Let me know using the comments section below or join me on social media to start a conversation.
Thanks for reading and I hope you enjoyed this post.