A cloud of steam engulfs the sky of New Zealand's North Island as it erupts from a vent in Rotorua's thermal reserve. A series of craters are laid out before you, each with a tower of billowing steam rising from their cratered beds. A pungent odour, like rotten egg, wafts through the air from the golden sulphur deposits in the rock but you don't tear your gaze from the unique landscape around you.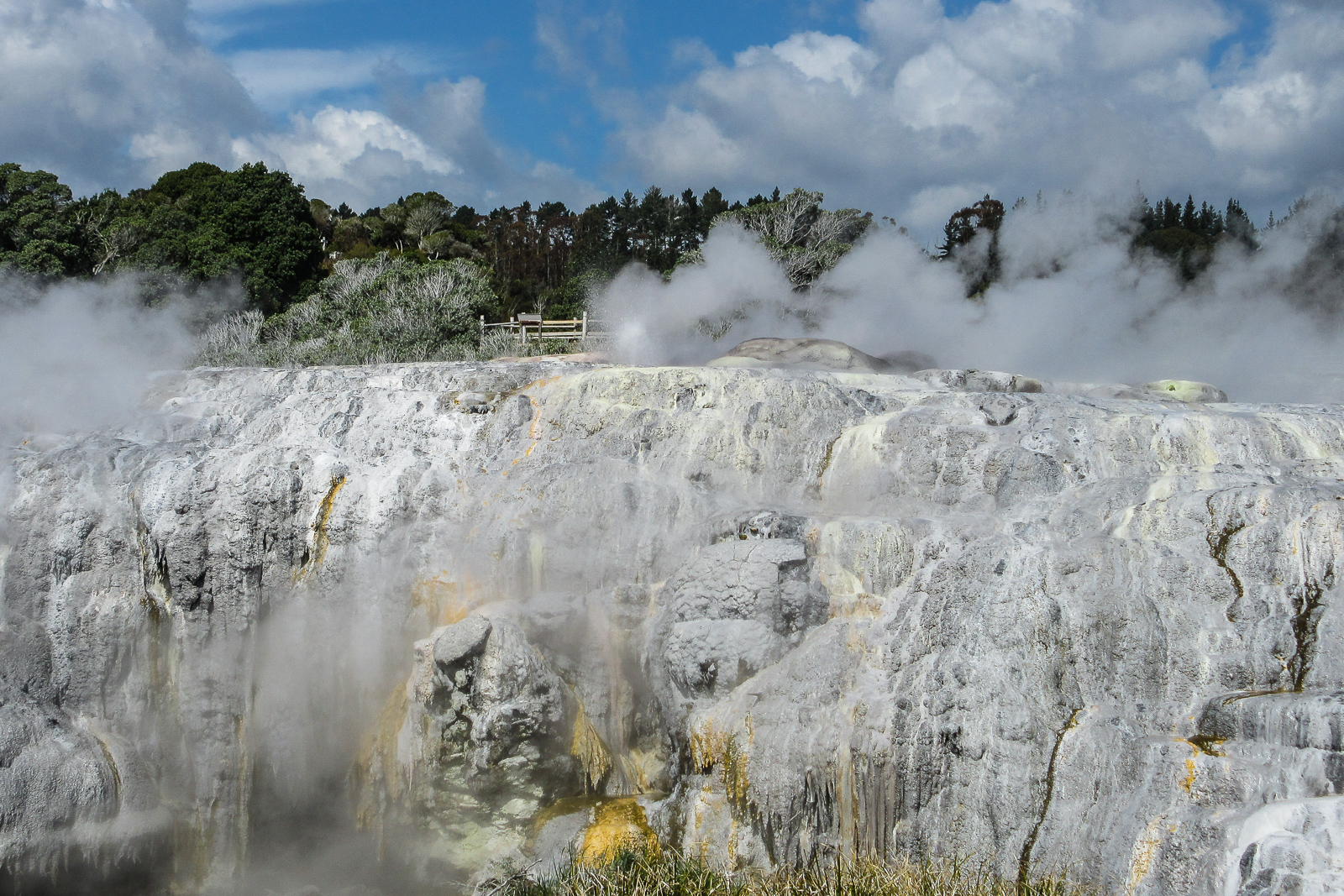 The North Island is adorned with a number of Geothermal wonders that should be taken into account when travel planning a trip to New Zealand. From the staggering beauty of the White Island New Zealand volcano and Mt Ngaurahoe piercing the clouds above to the fascinating features which can be found on their slopes, these mesmerising geographical features are impressive from any angle.
Mark, who travels the World as an Airline Pilot, is on a journey across these wonders of New Zealand's North Island. From the snowy slopes here of Mt Ruapehu, which last erupted in 2007, to the pools of bubbling mud and geysers that give this landscape an otherworldly feel. After looking at all these impressive features up close, you can then take a step back to appreciate how they all combine to create these magnificent volcanoes.
There are a number of active volcanoes scattered across New Zealand's North Island. This volcanic activity is due to New Zealand's geographical location on what is known as the Pacific Ring of Fire. As the tectonic plates beneath the earth's surface shift, earthquakes and volcanoes are brought to life. Most of New Zealand's volcanic activity takes place in the Taupo Volcanic Zone which encompasses the White Island, Mt Rauhepo and Mt Ngaurahoe. This activity is due to the earth's crust being very thin in this area, measuring only 16km in depth.
Out-of-this-world White Island
White Island (Whakaari) is a volcanic island in the Bay of Plenty and a unique place to add to your itinerary when travel planning a trip to New Zealand. Having erupted as recently as the year 2000, this is New Zealand's most active volcano and is a photographer's dream destination.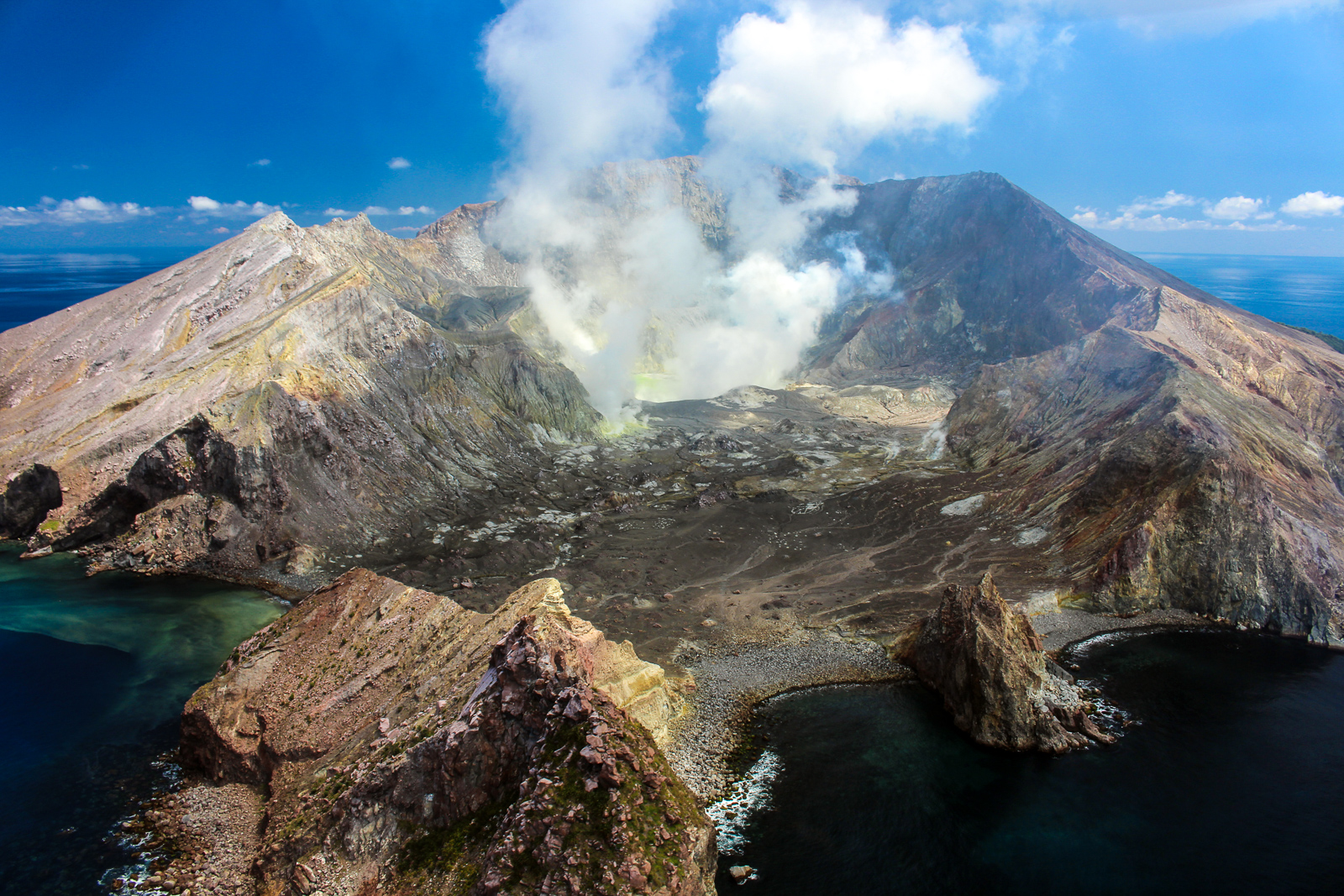 Jaw-dropping views of the dramatic lake of steaming acid, roaring steam vents and the towering peak of Mt Gisborne will surround you during your visit to the White Island New Zealand. You will be able to get up close and personal with the features on a boat tour or view craters from the skies with a helicopter tour. Don't miss out on this incredible adventure and book your informative tour early to save your seat! Enjoy the bigger picture from a helicopter tour, or cruise through the smaller details on a 6-hour boat tour.
Rotorua: New Zealand's Geothermal Playground
The hissing sound of steam bursts from the ground and the smell of sulphur hangs in the air surrounding the Rotorua Hot Springs. Globules of mud rise to the surface of grey-brown pools, bubbling and gurgling softly. The landscape before you looks almost post-apocalyptic, with terrain so unique it doesn't seem real.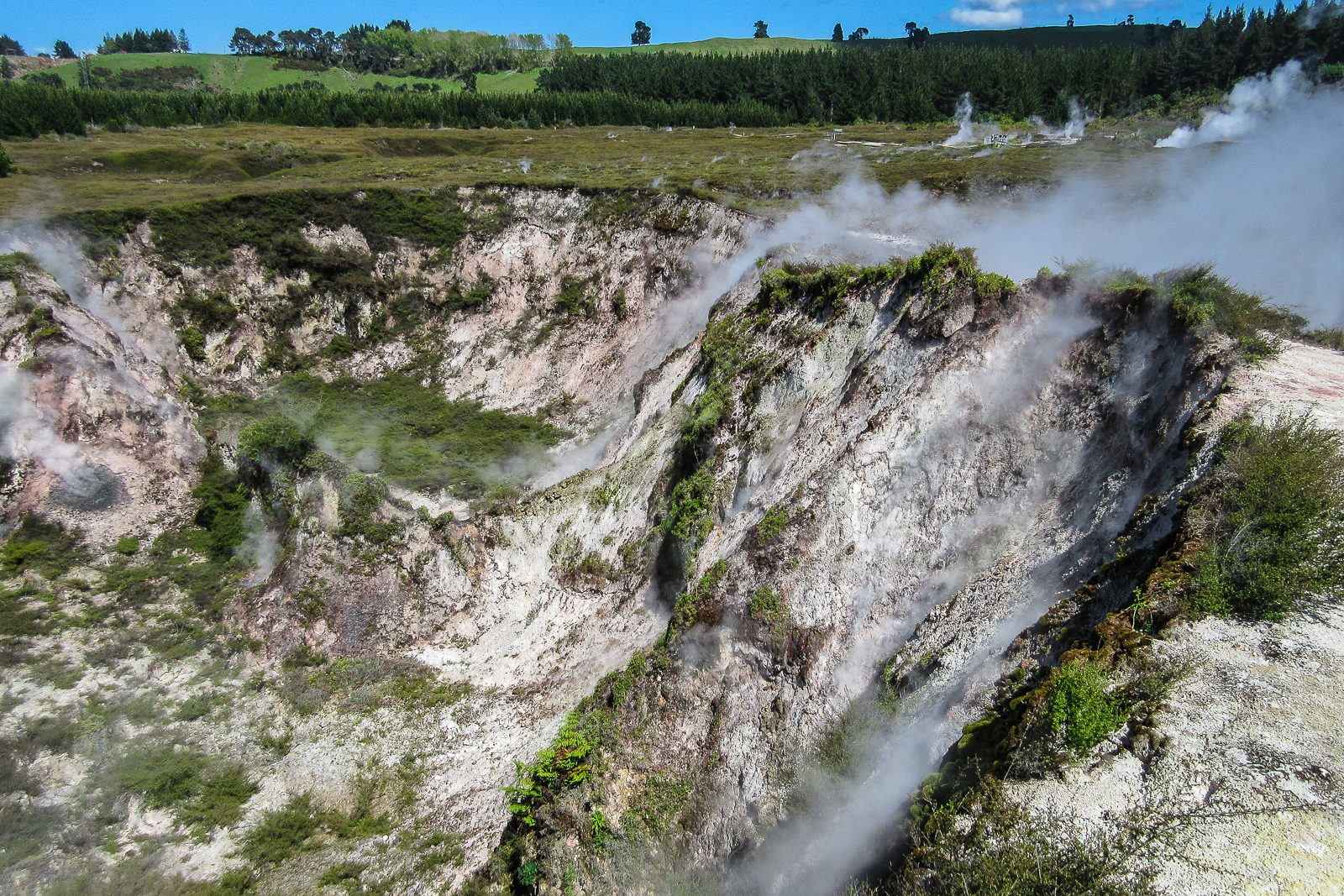 Revered by the Maori, Rotorua is New Zealand's most dynamic thermal area attracting up to 3 million annual visitors. There are plenty of things to do in Rotorua, such as taking a visit to the Rotorua Hot Springs. Located on the North Island, this incredible attraction is easily accessible from cities like Auckland and Wellington.
Rotorua is home to the Whakarewarewa alkaline chloride hot springs, boasting over 500 pools. The anticipation hangs in the air like static as everyone gathers around these geysers. With their cameras at the ready and their eyes focused intently on the bubbling geyser before them, visitors wait for the perfect moment to capture this exciting event. As you stand there, a loud whooshing hiss startles you, marking the arrival of the geyser's eruption. This geyser is just one of the many things to do in Rotorua.
After exploring Rotorua's geographical wonders, you can then get a deeper understanding this town's historical significance. This area, which was originally known as Te Puia was first occupied by Polynesian settlers in 1325, and the Maori have lived and thrived here ever since, taking advantage of the geothermic activity for heating and cooking.
Snow-Capped Volcanoes in Tongariro National Park
Three snow capped mountains pierce the horizon as you cruise along the meandering road through New Zealand's North Island. Rolling down the windows the cool air running off the mountains fills the car as an excited chill runs through your body.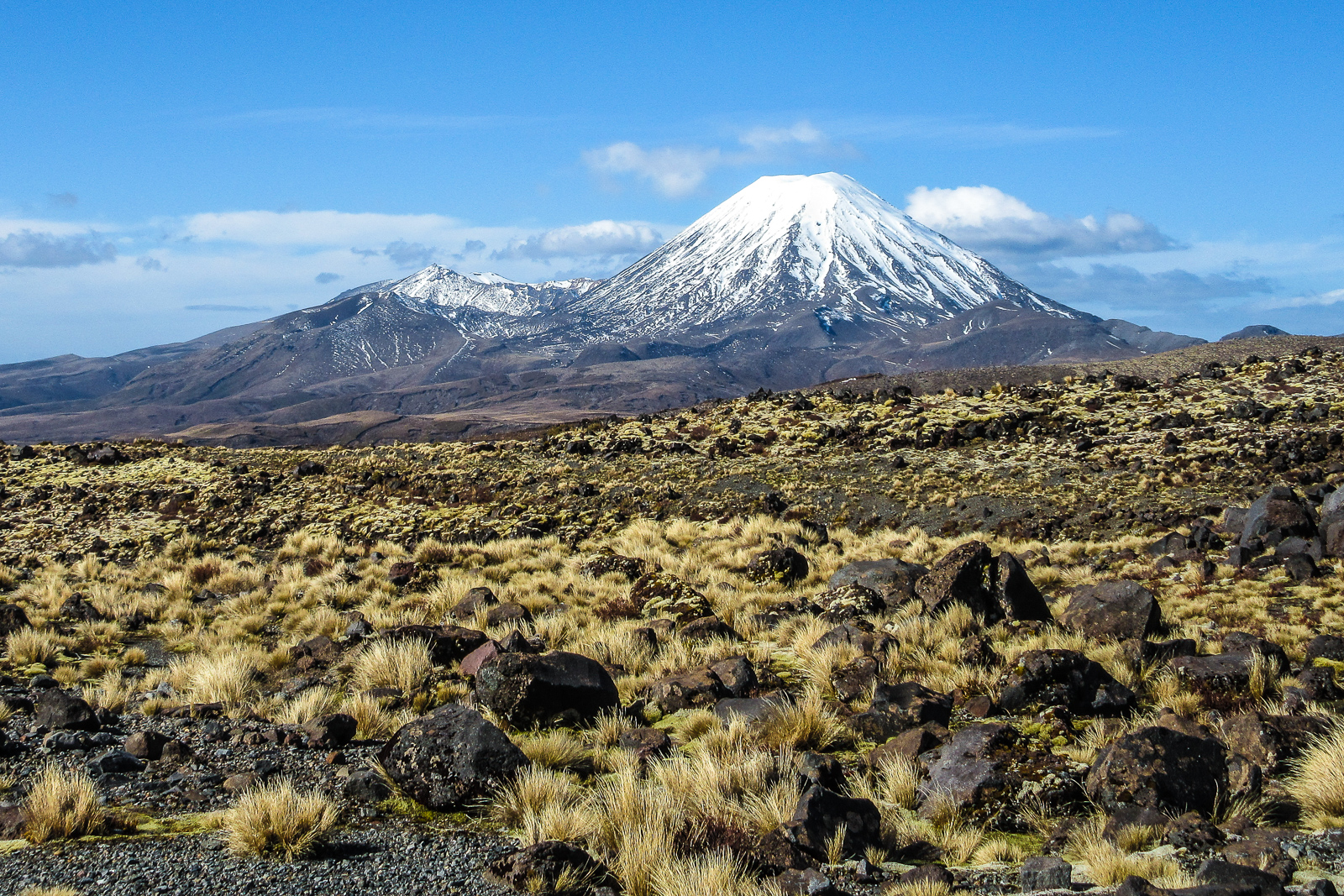 Tongariro National Park is one of the most important places to consider when travel planning your trip to New Zealand. To take a self-driven tour through the gently undulating hills, with the might of the 3 snow capped volcanoes providing a breathtaking backdrop is truly a sight to behold.
While the South Island is well known for its southern alps mountain range, the North Island displays far fewer. This being said, Mt Ruahepo, Ngaurahoe and Tongariro stand proudly as 3 of the North Island's most spectacular peaks. The powdery snow that coats the slopes of Mt Ruahepo sets an excellent environment for skiing, hence the two commercial ski slopes.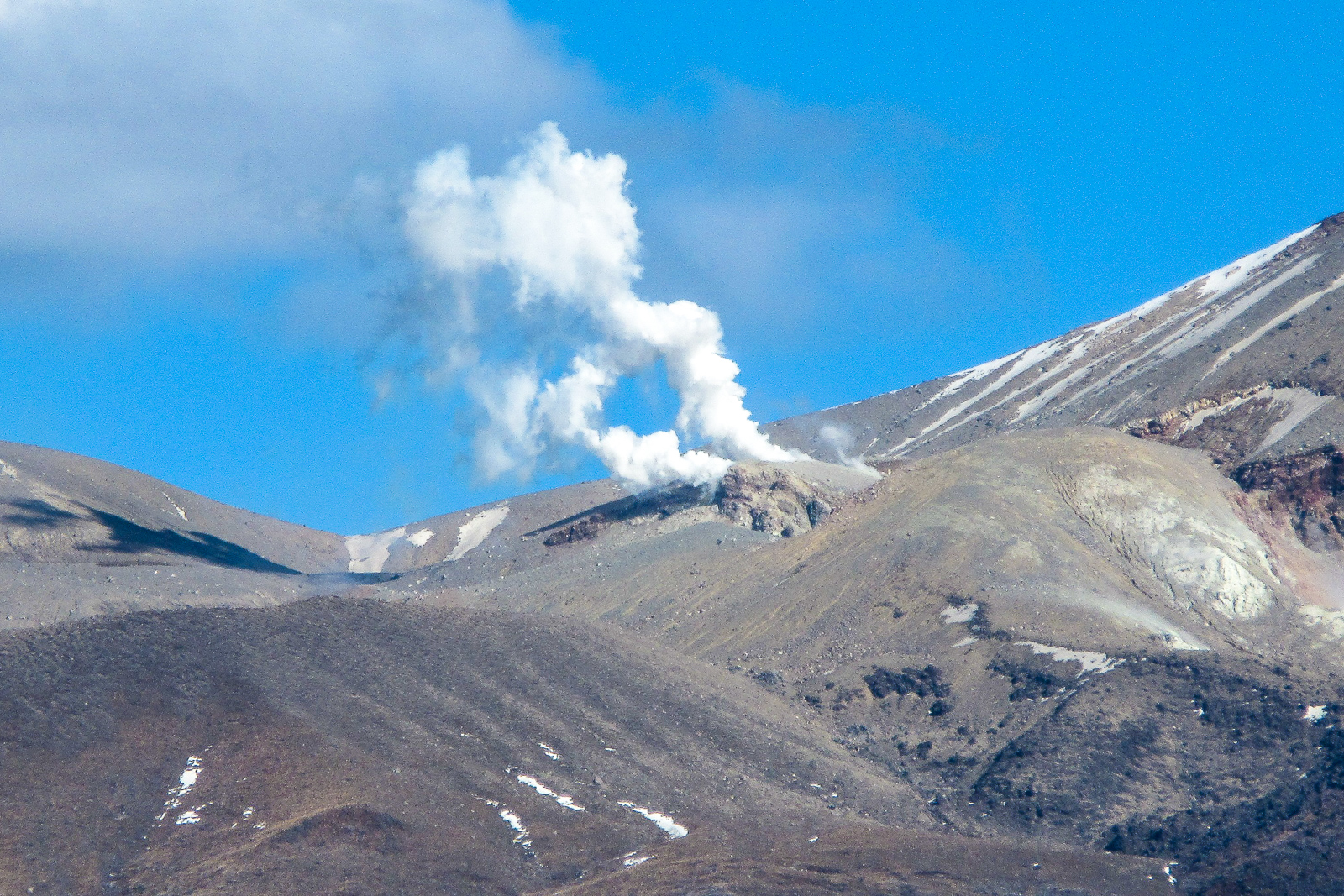 Even though snow sports seem to dominate these slopes does not mean you can't enjoy the mountains all year round. In fact, you don't even need to take part in winter sports, you can enjoy a scenic chairlift ride up the mountain's impressive slope. Hiking trails are also spread out across this spectacular geographical wonder.
If viewing these magnificent mountains is enough for you, and you don't feel the need to explore the slopes, you will also have a chance to view the mountain from a carriage in the Northen Explorer railway line. This tourist train will take you right through Tongariro National Park, providing you with excellent views of the the three peaks.
How to enjoy a Hotwater bath at the Beach
The fine grains of sand run through your fingertips as you begin to dig. The waves of low tide lap gently at the beach as your hands suddenly feel warmth envelope them. The geothermal spring allows water to seep out into the sand, creating an incredibly soft and unusually warm seat. Looking through the thin veil of steam rising from the ground at the cool ocean waves before you.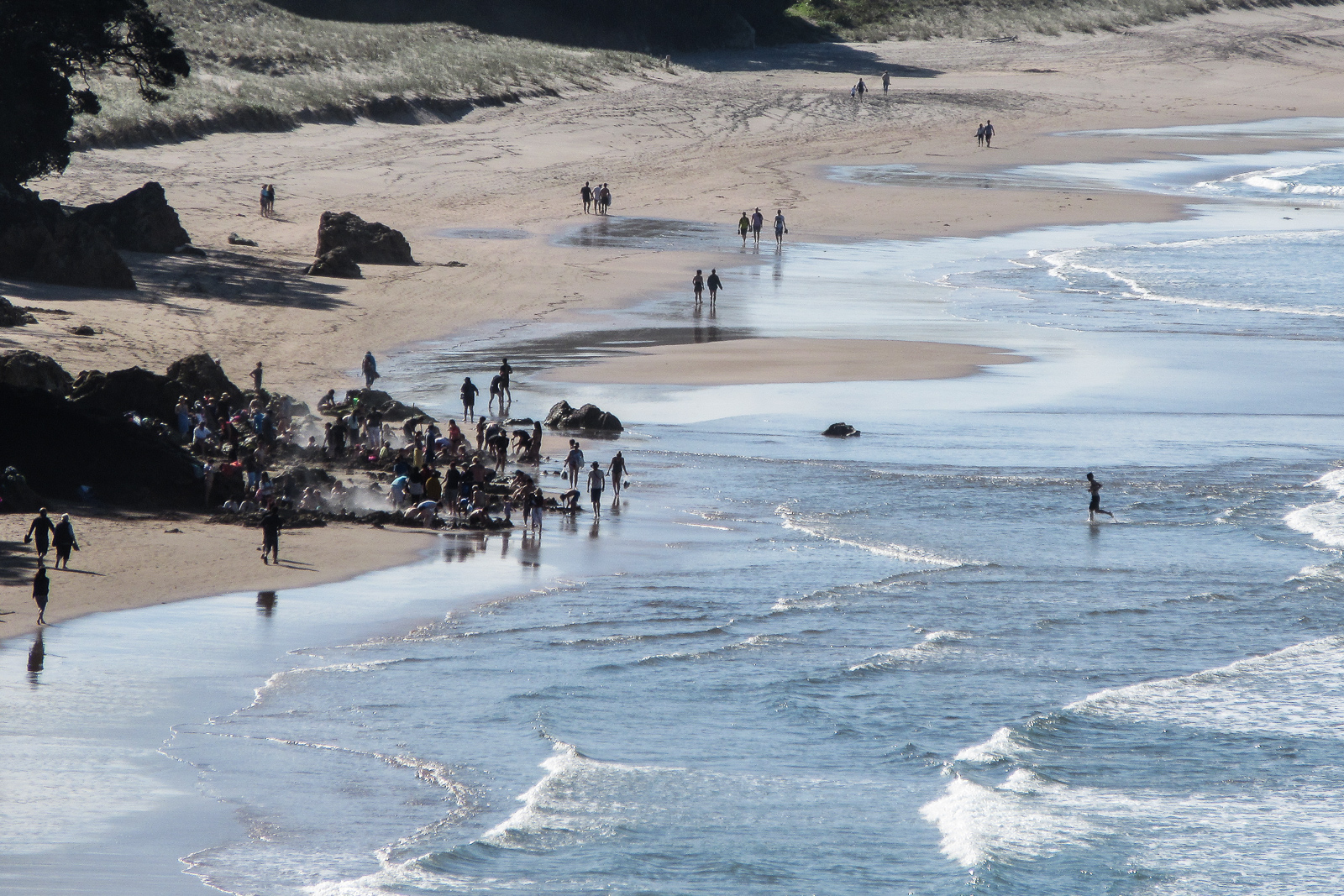 While Hot Water Beach may lie outside the Taupo Volcanic Zone, it certainly qualifies as being a geothermic wonder. It is also an excellent place to add to your itinerary when travel planning a trip to New Zealand. Located on the Coromandel Peninsula, it extends out from the western edge of the Bay of Plenty.
Enjoying Hot Water Beach is an extraordinary event that is best done with a group of friends. Taking a spade or shovel is also advised because sometimes the springs can be deep, but most nearby accommodation will provide you with one before you set out to the beach. The only time you will be able to enjoy this unique experience is during low tide, so check the tide times in advance of planning your trip!
Geothermal Wonders in New Zealand
New Zealand is known for its unique nature and landscapes. From the White Island New Zealand to the Rotorua Hotsprings, and many other things to do in Rotorua, there is no question that geothermal wonders should be added to your North Island Itinerary when travel planning a trip to New Zealand. If you would like more ideas about what to add to your list, take a look at my New Zealand Travel Guide.
---
About the Author
Mark is an Airline Pilot who is on a mission to inspire and inform you about his two passions; Flying and Travel. He is here to help you travel the world with inspiring destinations and expert flying and travel tips.
Planning at trip to New Zealand? Read my informative New Zealand Travel Guide
Do you have a question about flying you've always wanted to ask an airline pilot?
Follow Mark on Social @flyingandtravel
Facebook, Instagram & Twitter .
---
PIN THIS FOR LATER!