Each month we will be laying out how much it costs to drive around Australia. We'll be telling you exactly how much we've spent each month of our great Australian road trip, what we've spent it on and what we could have done cheaper.
Find out what we spent in month 1, month 2 and month 3.
Month four was the most adventurous month we've had to date and it saw us visiting a state that neither of us has visited before, Western Australia!
Our balance between online work and travel went out the window because of a few things. But with it being our last full on travel month for a while (more on that below), we embrassed it and tried to enjoy the experience and not worry about not getting everything on our work to-do list done.
Quick Facts About July
Kilometres Driven: 5,714 km (yep that's right, just 1,000 km less than we'd travelled in the three-months prior TOTAL!)
Places Visited: 8
Favourite Place/Experience: the beaches around Esperance
Budget: $5,539.88
Money Spent: $5,512.01
Under Budget: $27.87
---
Places We Visited
Port Lincoln, SA – 5 nights
Streaky Bay, SA – 2 nights
The Nullarbor Plain, SA/WA – 3 nights
Esperance, WA – 5 nights
Hopetoun, WA – 2 nights
Albany, WA – 7 nights
Manjimup, WA – 2 nights
Busseltown/Margaret River, WA – 5 nights
Perth, WA
---
Highlights
We had lots of highlights in July but probably the biggest was experiencing the amazing beaches around Esperance. Cape Le Grand National Park, including Lucky Bay, is home so some of the worlds best beaches and boy were we lucky for spectacular weather that really helped to showcase that beauty.
But another highlight we must mention was crossing the Nullarbor Plain. It's almost a right of passage for Aussies to take this long, never-ending drive across a tree less, almost lifeless, plain. While it was totally boring, the adventurousness of the experience made it worth it. Would we do it again? Probably not, but we can't recommend highly enough that everyone should experience it for themselves.
Here are a few other things we enjoyed this month:
shark cage diving in Port Lincoln;
taking in sunrise and sunset from our cabin in Streaky Bay;
seeing almost 70 Southern Right Whales, including calves, at Head of Bight;
seeing those famous Bunda Cliffs shrouded in mist;
exploring Fitzgerald River National Park;
learning more about our ANZACS in Albany;
visiting the Gap and Natural Bridge in Torndirrup National Park;
walking and driving among giants in the Southern Forests;
eating and drinking our way around the gorgeous Margaret River; and
spending time with a new friend we'd met earlier in the trip at her home in Bussleton.
---
Lowlights
We had a few lowlights for July but nothing really major that caused any derailment in our trip.
Firstly we got a few chips our windscreen while we were literally in the middle of nowhere. Luckily Mick was prepared with a self-care kit but it meant we had to sit on the side of the road for a few hours while the repair dried enough for us to continue. Happy to say he could now get a job as a windscreen repairman as they have held!
I got sick with a nasty cold which I pretty much couldn't shake all month. It meant I didn't get a lot of work done but I did manage to make it out to see everything I wanted to.
We experienced our first earthquake in Norseman. Apparently it is the most shaky spot in Australia which we didn't know before arriving. I was a 5.3 which isn't huge but still pretty significant when you've never experienced one before. I as a little shaken (pardon the pun) but thankfully there was no damage or injuries as a result.
---
Expenses Breakdown
Accommodation
Budget: $1,650.00
Spent: $1,353.18
We stayed well under budget here as we had over budgeted for startup accommodation costs in Perth. We ended up finding a houseshare pretty quick so these costs are a lot lower.
---
We could definitely do this trip cheaper if we camped or had a caravan, but that isn't our style. We have chosen to stay in self-catering accommodation which allows us to cook our own meals and occasionally have the space to relax comfortably. We believe it is very important to stay in accommodation that suits your travelling style.
---
Fuel

Budget: $600.00
Spent: $661.21
The cost of fuel once we left Port Lincoln just kept rising to the point where we were paying over $1.70 a litre on the Nullarbor. Combine this with the massive distance we covered this month (1,000 km less than the three-months previous combine), fuel ate away at our funds a lot this month.
But without we couldn't have seen what we have!
---
The cost of fuel in Australia can vary greatly depending on where you are. In bigger cities you'll find the cost lower, right now around $1.10 per litre for unleaded. However in more isolated rural areas, fuel could be as expensive as $1.50 per litre or higher.
---
Groceries
Budget: $650.00
Spent: $731.70
A little overspend here mostly due to buying a few luxury type groceries from provedores and the like in the Margaret River region. These items will be used for months to come and we see them as a good investment and a great way to support the little guys in the local area.
---
We've got a tub of staples like rice, pasta, oil, salt, pepper, spices, tea/coffee and spreads with us and pick up a few days' worth of groceries at a time. If we are staying somewhere for a week, we will bulk buy cheap meat to freeze and use throughout the week.
---

Eating Out / Entertainment
Budget: $650.00
Spent: $1,073.20
Ok so we may have gone a little nuts again when we arrived in Margaret River. But you would too with all that amazing beer, wine and food.
We had a little splurge at the end of the month with a few nice meals out in Margaret River because the food and produce in the area is just so darn good.
And then there was the food cost as we travelled across the Nullarbor. There is no self-catering accommodation so we were forced to eat in the diners in the evening but we did pack lunches and snacks to save there.
---
This is an area we always struggle in because eating out is a big part of travel for us, hence why we have such a big budget for it. One thing we have been doing to help keep these costs down is researching special nights at the local pubs and clubs. They all have at least one night where you can get a something like a beer/wine and meal for a discounted price or maybe a night where a certain dish is discounted.
---
Activities
Budget: $400.00
Spent: $377.50
There was no major expense here just lots of little things all adding up. Plus we also bought a monthly National Parks Pass which would have saved us heaps on entry fees as we visited lots of parks. Here is a breakdown of what activities we paid for:
Head of Bight – $30.00 – entry to the observation decks to see the whales and cliffs.
National Parks Pass – $44.00 – one month of unlimited access to parks in WA.
Discovery Bay Day Pass – $78.00 – access to the National Whaling Centre, Zoo and Botanic Gardens.
National ANZAC Centre – $48.00 – museum full of excellent information on the ANZAC's and their journey to war.
Valley of the Giants Tree Top Walk – $38.00 – access to the floating walkway and forest floor walk.
Cape Leeuwin Lighthouse – $16.00 – access to the grounds of the lighthouse and audio guide.
Lake Cave – $22.50 – guided tour of the cave.
Colonial Brewing Beer Tasting – $20.00 – tasting paddle.
Bussleton Jetty – $26.00 – tram ride out on the jetty.
Bootleg Breweing Beer Tasting – $15.00 -tasting paddle.
Mammoth Cave – $24.00 – access to the cave.
Eagle Bay Brewing Beer Tasting  – $16.00 – tasting paddle.
---
Having the money to see and do everything we want in each place is important to us as we may never make it back to these places again.
---

Bills
Budget: $1,139.88
Spent: $1,073.02
Most of these costs will occur every month except for car maintenance, medicines and internet.
Here's a breakdown of our bills for the month:
Car Repayment – $483.00
Car Insurance – $79.00
Health Insurance – $168.90
Mobile Phone Plans – $158.98
Internet – $140.00
Medical – $43.14
---
Unfortunately bills are a reality of life, but there are many ways you can reduce them to give you more money for travel. We refinanced our car loan to bring down the repayments, shopped around for insurances to make sure we were getting the best deal and put our health insurance on the lowest plan as we are both young and healthy.
---
Online Business Expenses
Budget: $250.00
Spent: $134.35
We have a few re-occurring costs to run this blog and our online business, plus things that extra things pop up from time to time. Pretty much the amount spent was on monthly fees for tools we use. We came under this month as we over-budgeted for any unexpected things.
---
Other Bits & Pieces
Budget: $200.00
Spent: $20.00
This section incorporates the things that don't fit into other categories and a bit of extra money for unexpected expenses. Here's a break up of where it went:
Souvineers – $9.00 – a few stubbie holders.
Laundry – $11.00
---
It's important to have a bit of extra cash to help pay for those unexpected things that come up. When you are on the road, you just never know what might happen.
---
What We Need to Do Better
Pretty much eating out has been a common theme each month. We've realised that it is such a massive part of our travel experience that for the next leg of the trip we will need to budget more for this.
---
What's Happening in August
It was always part of our plan to travel for a few month and then set up a base for a few month to work, save up again and avoid travelling during the hot Aussie summer, before taking off again.
And we have reached that point now. So for the next 6 months or so we'll be based in Perth. Mick has picked up some work and we have signed on for a houseshare for a few months. We are really excited to be spending some extended time here because already Perth seems like a cool city with lots to discover and explore in and around the area.
We have very mixed feelings about this. On one hand we are looking forward to not moving around so much for a while, however we love exploring and have been on the move now for almost five months (including our three weeks in NZ) so it will be an adjustment.
---
Disclaimer: This page contains affiliate links. If you found this article helpful, please consider using them to book your trip. It costs you no extra and helps to keep The Trusted Traveller running.
---
PIN THIS FOR LATER!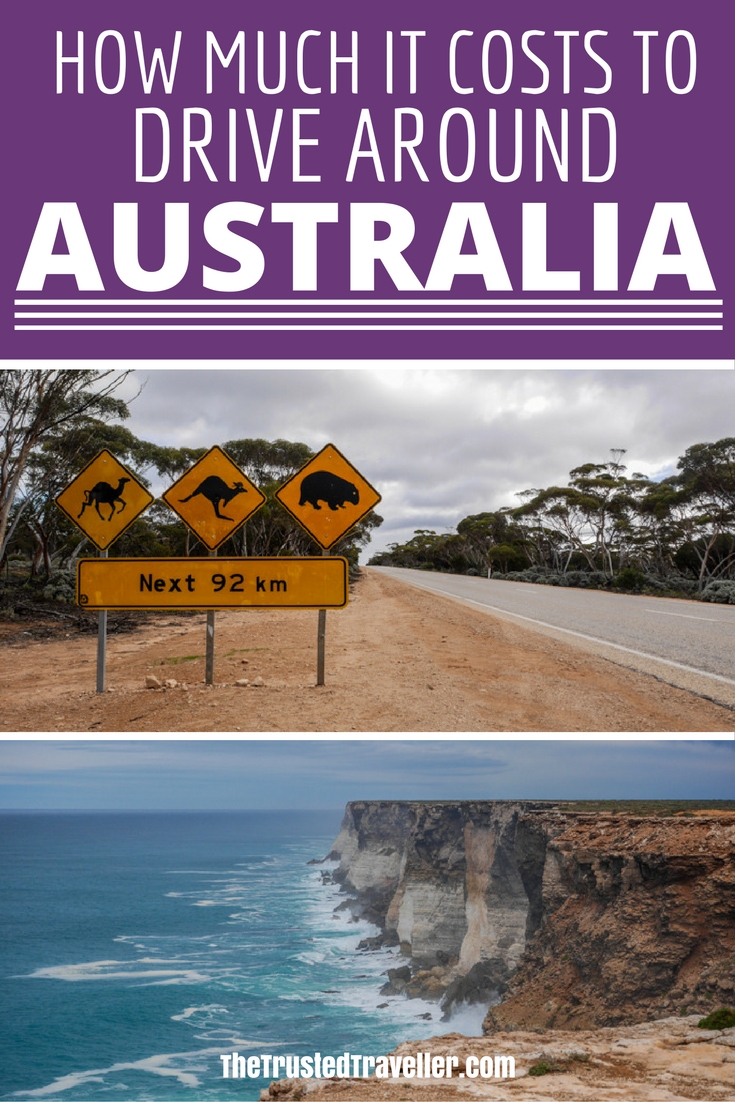 ---
Over to you!
What did you get up to in July? What are your travel plans for August?
Let me know using the comments section below or join me on social media to start a conversation.
Thanks for reading and I hope you enjoyed this post.