Each month we will be laying out how much it costs to drive around Australia. We'll be telling you exactly how much we've spent each month of our great Australian road trip, what we've spent it on and what we could have done cheaper.
Find out what we spent in month 1, month 3 and month 4.
Month two started in Echuca/Moama, twin towns on the Victorian/New South Wales border, about three hours north of Melbourne. We have over a week there in nice big cabin near the river where we caught up on lots of work, went for walks and even played a little tennis. We love travelling full-time but it was nice to have a 'normal' week.
We finished up our time in Victoria along the Great Ocean Road (which was amazing!) and headed into South Australia making our way up the Limestone Coast to Adelaide, where we are now.
We've really gotten into the groove of full-time travel now and stay on budget has been a lot easier than last month. I think overspending by so much last month shocked us a bit and has made month two much easier.
Quick Facts About April
Kilometres Driven: 2,793 km
Places Visited: 8
Favourite Place/Experience: We both agreed it was the Great Ocean Road.
Budget: $6,032.50
Money Spent: $6,220.96
Overspend: $188.46
---
Places We Visited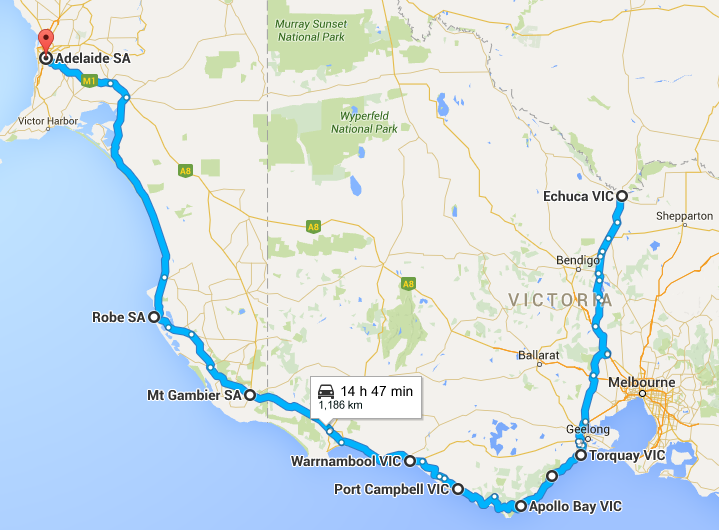 Echuca/Moama, VIC/NSW – 8 nights
Torquay, VIC – 2 nights
Apollo Bay, VIC – 3 nights
Port Campbell, VIC – 5 nights
Warrnambool, VIC – 4 nights
Mt Gambier, SA – 4 nights
Robe, SA – 1 night
Adelaide, SA – 3 nights (so far)
---
Highlights
By far the greatest experience on this trip to date for me (Jen) has been exploring the Great Ocean Road. I visited as a child and remember telling everyone who would listen that it was the greatest place in the world. Since then I've been fortunate enough to travel to many other amazing places around the world so the torch I carried for the Great Ocean Road faded a bit. But now after revisiting, that torch is shining brightly again.
Here are a few other things we really enjoyed this month:
seeing the 'big Marilyn' statue in Bendigo on the drive through;
a few nights of comfort at the Wyndham Resort Torquay;
helicopter tour over the Twelve Apostles and other parts of the Great Ocean Road;
discovering lots of cool things to see and do in Warrnambool and its surrounds;
exploring extinct volcanic craters in and around Mt Gambier;
driving up the Limestone Coast of South Australia and seeing the untouched beauty of the Coorong; and
spending a day exploring the Adelaide Hills wineries, breweries and produce stores.
---
Lowlights
The first lowlight of the month was breaking our camera lens. Luckily it is fixable but because we were in the middle of the Great Ocean Road, there was nowhere around to get it fixed in time before we moved on. So we bought a new one to tide us over until we get to Perth and can get it fixed.
Next I had to get a cyst taken care of on my lower back. It caused a few days of pain and discomfort for me in Apollo Bay which meant I missed out on just about everything in the area. But I am thankful that it happened then and not a few days later when we were in the best part of the Great Ocean Road.
And then a few days ago we found out that some work Mick had lined up for seven week in Adelaide, starting next week, had fallen through. It threw out all of our plans basically and we have been scrambling over the last few days to figure out what to do next. Read on to find out what we'll be doing in June.
---
Expenses Breakdown
Accommodation
Budget: $2,000.00
Spent: $2,037.82
Only a minor overspend which we are fine with. This was due to a few last minute bookings that costed us a little more than expected and booking things for the start of June.
---
We could definitely do this trip cheaper if we camped or had a caravan, but that isn't our style. We have chosen to stay in self-catering accommodation which allows us to cook our own meals and occasionally have the space to relax comfortably. We believe it is very important to stay in accommodation that suits your travelling style.
---
Fuel

Budget: $300.00
Spent: $303.19
We upped our budget by $30.00 this month because of last months' overspend. We travelled less kilometre's this month compared to last so we spent less but we also noticed that the average full price has been creeping up.
We are anticipating that fuel costs will get even higher next month when we head out into the middle of nowhere!
---
The cost of fuel in Australia can vary greatly depending on where you are. In bigger cities you'll find the cost lower, right now around $1.10 per litre for unleaded. However in more isolated rural areas, fuel could be as expensive as $1.50 per litre or higher.
---
Groceries
Budget: $600.00
Spent: $617.46
We had a very minor overspend on groceries this month probably due to not eating out so much after last months' massive eating out overspend. We even managed to use a Coles voucher we had to pay for a few days' worth of groceries so if we hadn't had that, the overspend would have been much greater.
---
We've got a tub of staples like rice, pasta, oil, salt, pepper, spices, tea/coffee and spreads with us and pick up a few days' worth of groceries at a time. If we are staying somewhere for a week, we will bulk buy cheap meat to freeze and use throughout the week.
---
Eating Out / Entertainment
Budget: $650.00
Spent: $756.24
So we overspent a little on eating out /entertainment again this month but it was a great improvement on last months' disaster. What we did differently was not visiting so many wineries and breweries and trying to cook most of our dinners and just have a few lunches out. Lunch is generally a cheaper meal so this I think saved us from another blow out.
Here's a brief break up of where the eating out / entertainment money went:
Lunch – $231.95 – eight lunches, mostly from bakeries and quality takeaways.
Dinner – $147.35– five meals which were mostly fish/chicken and chip or pizza takeaways.
Snacks – $76.00 – mostly takeaway coffees and morning/afternoon tea form bakeries.
Alcohol – $300.94 – takeaway beer and wine purchased at the many breweries and wineries we visited.
---
This is an area we always struggle in because eating out is a big part of travel for us, hence why we have such a big budget for it. One thing we have been doing to help keep these costs down is researching special nights at the local pubs and clubs. They all have at least one night where you can get a something like a beer/wine and meal for a discounted price or maybe a night where a certain dish is discounted.
---
Activities
Budget: $600.00
Spent: $427.50
We budgeted quite a bit more this month because we knew we had some high cost activities to pay for. Here is a breakdown of what activities we paid for:
Murray River Paddle Steamer Cruise, Echuca – $44.10 – this included a one hour cruise.
Port of Echuca Discover Centre – $21.00 – entry to the museum which showcases the history of the Murray River and its paddle steamers.
The Great Aussie Beer Shed, Echuca – $38.00 – entry to the collection which included a guided tour and a beer and stubby holder for Mick.
12 Apostles Helicopter Tour – $190.00 – 15 minutes helicopter tour with video to take home.
Flagstaff Hill Maritime Village, Warrnambool – $74.40 – this included entry to the maritime village, museum and the evening water and light show.
Princess Margaret Rose Caves – $40.00 – guided tour of the cave.
Aquifer Lake Tour, Mt Gambier – $20.00 – tour of the Blue Lake which included taking a glass lift down to the lakes surface.
---
Having the money to see and do everything we want in each place is important to us as we may never make it back to these places again.
---
Bills
Budget: $1,132.50
Spent: $1,154.82
Most of these costs will occur every month except for car maintenance, medicines and internet. With a few doctors' visits and medications needed unexpectedly this month, we went over the budget a bit which was totally unavoidable.
We also topped up our internet this month and should have enough now to last us through the next month too as we have been lucky enough to come across decent free internet a few times this month,.
Here's a breakdown of our bills for the month:
Car Repayment – $483.00
Car Insurance – $71.62
Health Insurance – $168.90
Mobile Phone Plans – $148.98
Internet – $140.00
Medical – $142.32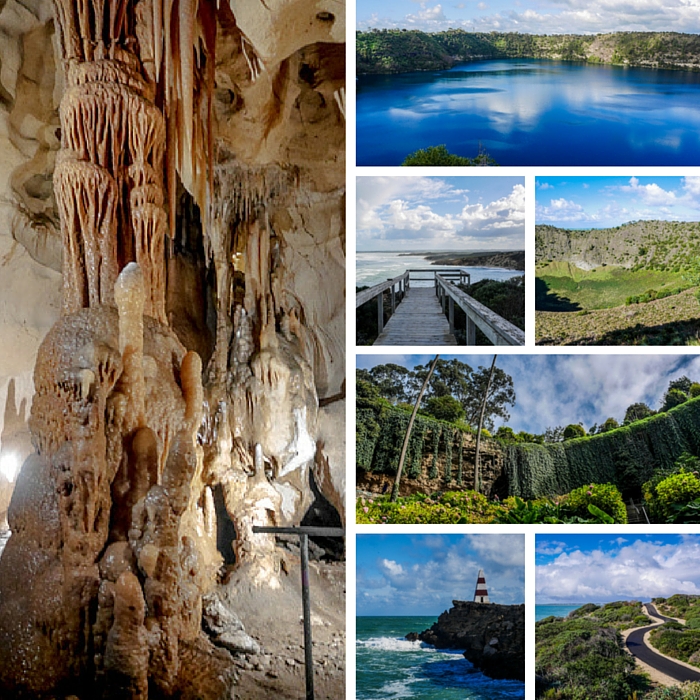 ---
Unfortunately bills are a reality of life, but there are many ways you can reduce them to give you more money for travel. We refinanced our car loan to bring down the repayments, shopped around for insurances to make sure we were getting the best deal and put our health insurance on the lowest plan as we are both young and healthy.
---
Online Business Expenses
Budget: $250.00
Spent: $197.70
We have a few re-occurring costs to run this blog and our online business, plus things that extra things pop up from time to time. Pretty much the whole amount spent was on monthly fees for tools we use. We came under this month as we over-budgeted for any unexpected things.
---
Other Bits & Pieces
Budget: $500.00
Spent: $524.25
This section incorporates the things that don't fit into other categories and a bit of extra money for unexpected expenses. Here's a break up of where it went:
Postage – $44.55 – the cost of posting mother's day gifts, birthday gifts and letters to friends.
Laundry – $36.00
Gifts – $84.50 – gifts for Mick's dad and brother for their birthdays.
Parking – $5.30 – a few places we've had to pay a small fee for street parking in towns.
Camera Lens – $249.00 – because we weren't able to get the broken lens fixed before we moved on, we bought a new one and will get the other fixed later.
Playstation Subscription Renewal – $69.95 – Mick loves his Playstation and if his subscription lapses he looses his downloaded games.
Sunglasses – $34.95 – I lost my sun glasses (have no idea where). Luckily they were cheap so I just replaced them with another cheap pair.
---
It's important to have a bit of extra cash to help pay for those unexpected things that come up. When you are on the road, you just never know what might happen.
---
What We Need to Do Better
Eating out still needs improvement however most of the costs above were in the beginning of the month. During the second half of the month we came to the realisation that are travels will be cut short if we keep going this way and have since reigned in the spending a bit more.
We had quite a few unexpected costs (camera lens and medical expenses) during the month so considering that I think we did a much better job of sticking to our budget than we did last month.
---
What's Happening in June
We will still be in Adelaide for the first few days of the month before heading off to Kangaroo Island with SeaLink for a few days. We have heard nothing but great things about it and cannot wait to start exploring.
After Kangaroo Island we'll be spending some time on the Fleurieu Peninsula, south of Adelaide before jumping on a Murray Princess with Captain Cook Cruises for a few days of indulgence along the Murray River.
The rest of the month is still a little uncertain but it is likely we will be continuing to make our way west through South Australia, exploring the Eyre Peninsula, then heading towards Port Lincoln.
---
Disclaimer: This page contains affiliate links. If you found this article helpful, please consider using them to book your trip. It costs you no extra and helps to keep The Trusted Traveller running.
---
PIN THIS FOR LATER!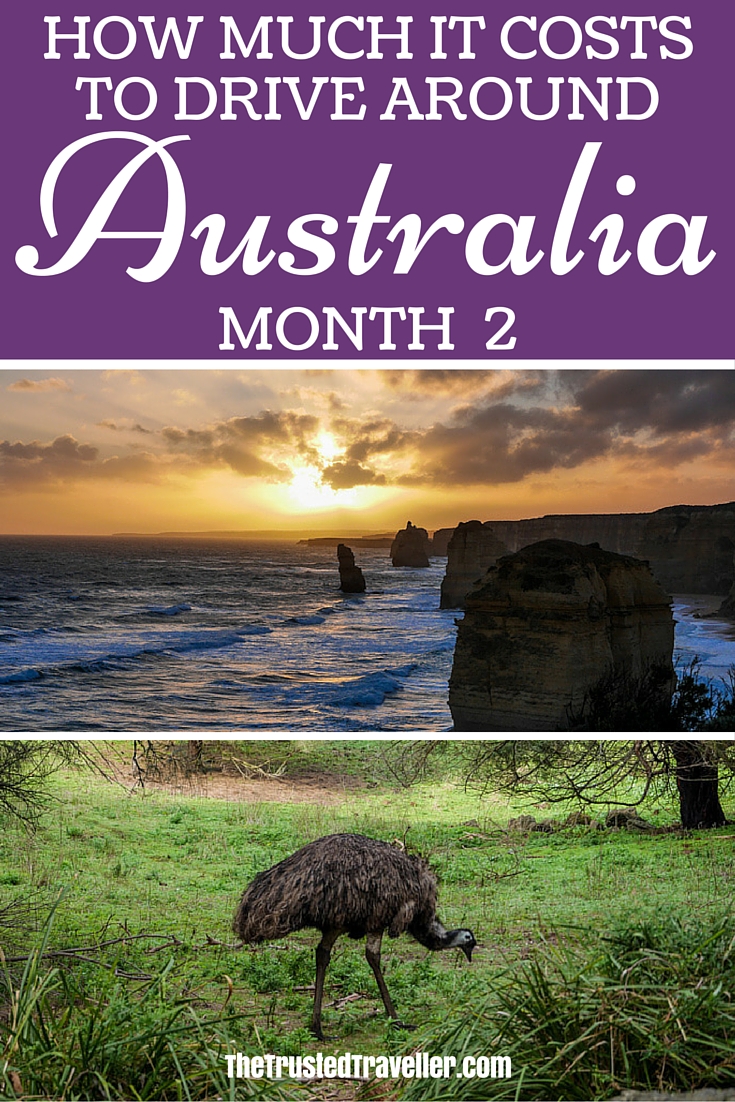 ---
Over to you!
What did you get up to in May? What are your travel plans for June?
Let me know using the comments section below or join me on social media to start a conversation.
Thanks for reading and I hope you enjoyed this post.