Each month we will be laying out how much it costs to drive around Australia. We'll be telling you exactly how much we've spent each month of our great Australian road trip, what we've spent it on and what we could have done cheaper.
Our first month on the road started on 29th March when we left Sydney and headed south along the New South Wales south coast, inland to the Snowy Mountains, over the boarder into Victoria and along the Gippsland coast and finally finishing in Alpine Country in the north east of the state.
This is our first try at full-time travel so there were a few nerves from us both to begin with, mostly about what to expect and whether we would enjoy it or not. And I am happy to say that so far we are loving it. We've found a comfortable balance between travel and online work and love the freedom it has given us. However it is taking a little while to get into the mindset that we're not on 'holiday' which has caused a few budget issues in our first month.
Quick Facts About April
Kilometres Driven: approx. 3,000 km
Places Visited: 8
Favourite Place/Experience: Jen – Narooma | Mick – Hiking on Mt Buffalo
Budget: $5,443.90
Money Spent: $6,085.49
Overspend: $635.59
---
Places We Visited
Batemans Bay, NSW – 4 nights
Narooma, NSW – 3 nights
Merimbula, NSW – 7 nights
Jindabyne, NSW – 3 nights
Mallacoota, VIC – 4 nights
Lakes Entrance, VIC – 7 nights
Bright, VIC – 3 nights
Beechworth, VIC – 2 nights
---
Highlights
The first few days of the month were spent in Batemans Bay working for the Eurobodalla Tourism Board. This was our first experience working with a Tourism Board  (we've worked directly with many brands before) and it went very well. Our culinary delights tour of the Eurobodalla was so much fun and our two night stay at the Bay Breeze Boutique Motel was the best place we stayed, by far, all month.
Narooma was my biggest highlight for the month, especially because the weather was unseasonably warm for April and we got to swim at the beach. Here are a few other things we really enjoyed this month:
taking a tour of the Pambula oyster farms;
relaxing in sleepy Mallacoota with no phone reception for a few days;
exploring the Gippsland lakes, in particular, having lunch at Metung on the water;
touring the Buchan caves;
tasting beer at Blizzard Brewing in Dinner Plain;
taking in the amazing autumn colour in Bright;
hiking in Mt Buffalo National Park;
winery hopping through the King Valley; and
getting to know the historic town of Beechworth.
---
Lowlights
We realised after three weeks that we had pretty much spent all of our eating out and entertainment budget for the month. It took us a few weeks to realise that we are not on holiday and shouldn't be eating out so much and wasting our precious funds on crappy take-out meals.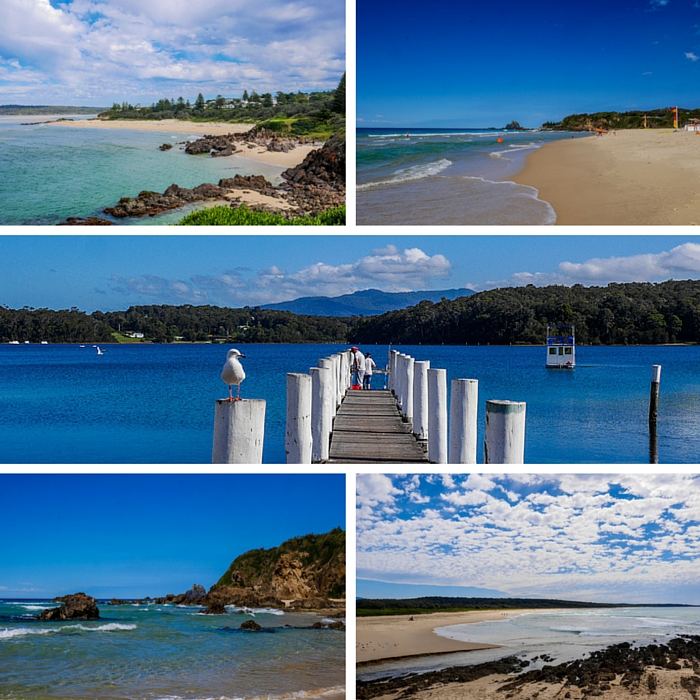 Also while travelling off-season has its perks (no crowds being one), it also has it's downfalls. The biggest we discovered is that a lot of tours don't run unless they have certain numbers. There were two occasions where we'd booked to do something and our tours were cancelled at the last minute because it was so quite.
---
Expenses Breakdown
Accommodation
Budget: $2,000.00
Spent: $2,495.94
This overspend was because we were required to prepay for accommodation booked for May in Echuca, Apollo Bay and Port Campbell. This should hopefully bring the cost of May down provided we don't have to prepay for anything in June. Prepaying allowed us to get some awesome deals like getting 33% off in Echuca for paying in full at the time of booking.
Accommodation for Batemans Bay, Narooma and Merimbula were all paid for prior to departing for our trip so are not included in this months expenses.
---
We could definitely do this trip cheaper if we camped or had a caravan, but that isn't our style. We have chosen to stay in self-catering accommodation which allows us to cook our own meals and occasionally have the space to relax comfortably. We believe it is very important to stay in accommodation that suits your travelling style.
---
Fuel

Budget: $270.00
Spent: $342.45
The average fuel cost we encountered was around $1.10 per litre which is less per litre than what we had budgeted for however, we underestimated the amount of driving we would do. Therefore we overspent a little.
For May we will be trying to calculate better how much driving we will be doing so this budget doesn't get blown again.
---
The cost of fuel in Australia can vary greatly depending on where you are. In bigger cities you'll find the cost lower, right now around $1.00 per litre for unleaded. However in more isolated rural areas, fuel could be as expensive as $1.50 per litre or higher.
---
Groceries
Budget: $650.00
Spent: $523.88
One of the very few categories where we came under budget but unfortunately this was because of our overspend in eating out (see below).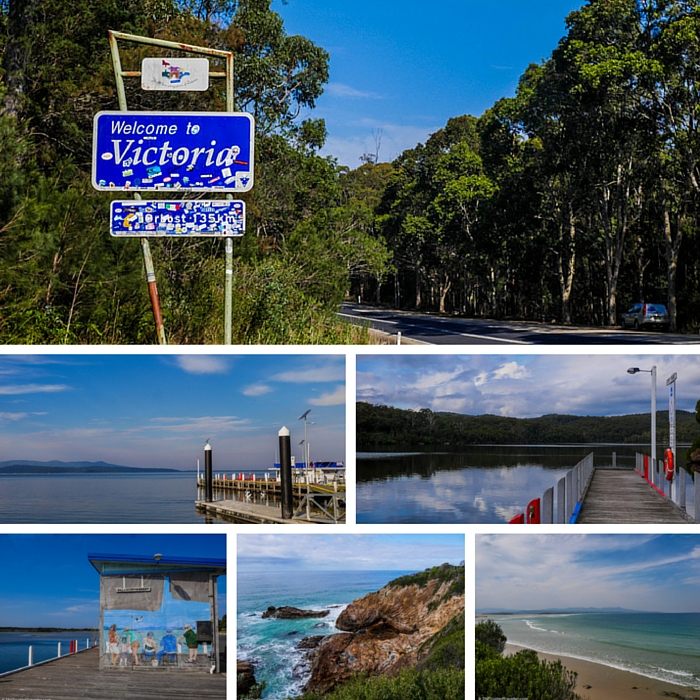 ---
We've got a tub of staples like rice, pasta, oil, salt, pepper, spices, tea/coffee and spreads with us and pick up a few days worth of groceries at a time. If we are staying somewhere for a week, we will bulk buy cheap meat to freeze and use throughout the week.
---
Eating Out / Entertainment
Budget: $650.00
Spent: $1,185.15
Ok so we might have gone a little nuts here and spend way more than we should have. Mostly it comes down to eating out too frequently at the beginning of the month leaving us with very little for the end of the month.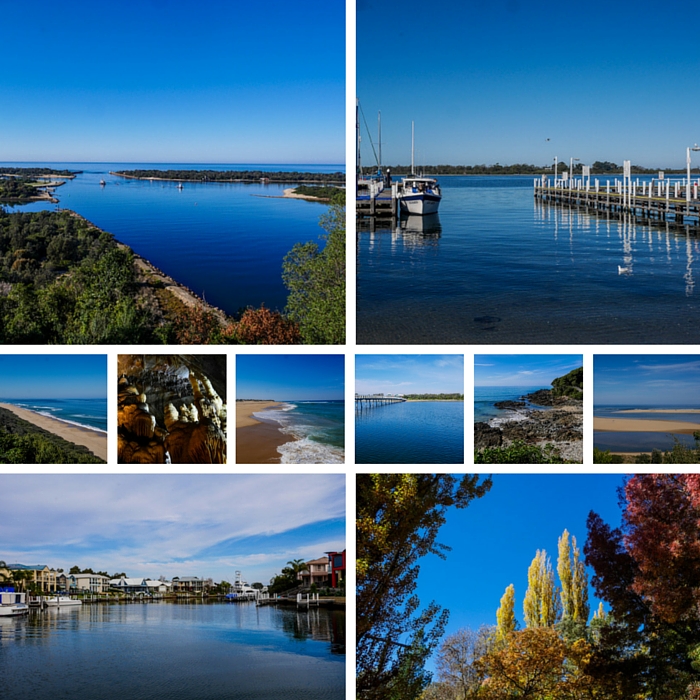 During the last week of the month things got totally out of hand when we got to Victoria's Alpine region which is full of breweries and wineries, two of our favourite things. We may have blown the budget on purchasing beer and wine but on the bright side we are now so stocked up that we shouldn't need to buy any takeaway alcohol in May.
Here's a brief break up of where the eating out / entertainment money went:
Breakfast – $17.00 – one breakfast on the go when we had an early start.
Lunch – $103.60 – four lunches, mostly from bakeries.
Dinner – $517.60 – nine meals at a mix of clubs or pubs.
Snacks – $54.50 – mostly takeway coffees and morning/afternoon tea form bakeries.
Alcohol – $468.90 – takeaway beer and wine purchased at the many breweries and wineries we visited.
---
This is an area we always struggle in because eating out is a big part of travel for us, hence why we have such a big budget for it. One thing we have been doing to help keep these costs down is researching special nights at the local pubs and clubs. They all have at least one night where you can get a something like a beer/wine and meal for a discounted price or maybe a night where a certain dish is discounted.
---
Activities
Budget: $430.00
Spent: $437.80
Only a slight overspend here which we are happy with. Here is a break down of what activities we paid for:
Mogo Zoo – $82.00 – entry and giraffe feeding.
Putt Putt Batemans Bay – $40.00 – it has been years since we played this and we had lots of fun doing it.
Foxglove Spires Garden – $18.00 – entry to the show garden which was a big disapointment.
Bait for Fishing – $54.80 – Mick went fishing a few times in Merimbula, Mallacoota and Lakes Entrance.
Ben Boyd National Park – $8.00 – entry fee for day use of the park.
Pambula Markets – $5.00 – Lions Club donation for entry.
Thredbo Valley National Park – $17.00 – 24 hours access to the park.
Mt Kosciozko Chairlift – $35.00 – fee for Mick to take the chairlit to the start of the peak walk.
Kayak Hire – $45.00 – 2 hours kayah hire fees in Mallacoota.
Gippsland Lakes Cruise – $90.00 – three hour cruise on the Gippsland Lakes.
Buchan Caves – $43.00 – guided tour of the Royal Cave.
---
Having the money to see and do everything we want in each place is important to us as we may never make it back to these places again.
---
Bills
Budget: $992.50
Spent: $872.50
These costs will occur everything month except for car maintenance, medicines and internet. Luckily we stayed healthy in April so no medication was needed and we'd stocked up on pain killers etc before we left home. We still have plenty of internet left over on our portable 4G device from home and had free wi-fi in a few places which helped us to not have to top-up.
Both of these costs will be rolled over to next month so we have plenty of money when they arise. And we will only be budgeting for car maintenance when our six monthly servicing is due in June and December and registration is due in February.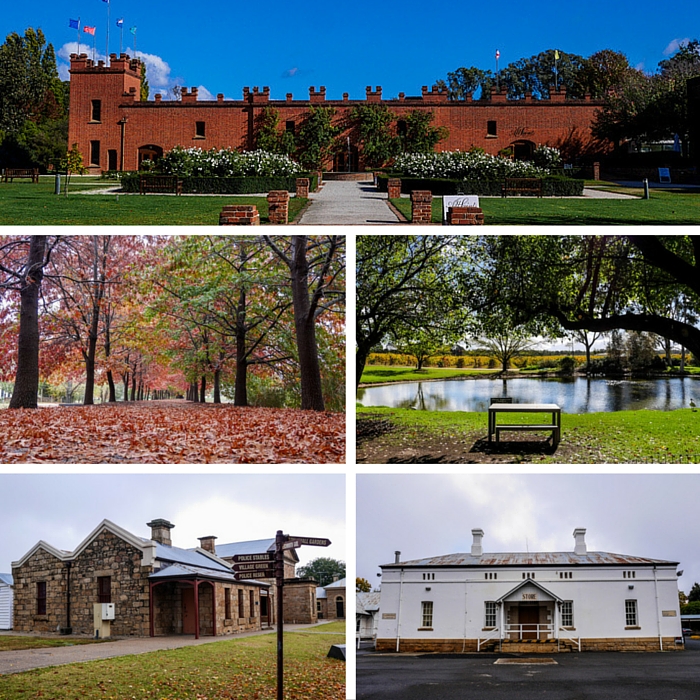 Here's a breakdown of our bills for the month:
Car Repayment – $483.00
Car Insurance – $71.62
Health Insurance – $168.90
Mobile Phone Plans – $148.98
---
Unfortunately bills are a reality of life, but there are many ways you can reduce them to give you more money for travel. We refinanced our car loan to bring down the repayments, shopped around for insurances to make sure we were getting the best deal and put our health insurance on the lowest plan as we are both young and healthy.
---
Online Business Expenses
Budget: $200.00
Spent: $129.22
We have a few re-occurring costs to run this blog and our online business, plus things that extra things pop up from time to time. Pretty much the whole amount spent was on monthly fees for tools we use. We came under this month as we over-budgeted for any unexpected things.
---
Other Bits & Pieces
Budget: $250.00
Spent: $159.60
This section incorporates the things that don't fit into other categories and a bit of extra money for unexpected expenses. Here's a break up of where it went:
Laundry – $19.00
Souvenirs – $7.95 – we have a tradition of buying a postcard and shot glass in each place we visit and bought one in out first stop but haven't since. We decided that because of the amount of places we'll be visiting over the next few years we won't be continuing this.
Gifts – $78.45 – we bought a few little things along the way to send home to our mum's for Mothers Day in May.
Car Cleaning Products – $24.70 – bugs are real bugger to clean off the car with ordinary detergent and water so we stopped off at SuperCheap Auto and purchased a spray specifically for the removal of bugs on cars. It works a treat!
Warm Clothes – $20.00 – I picked myself up a new pair of warm track pants and slippers as I had thrown my old ones before we left home. The plan was to pick up new ones when needed.
Hand towel – $9.50 – Mick needed a small towel to take fishing.
---
It's important to have a bit of extra cash to help pay for those unexpected things that come up. When you are on the road, you just never know what might happen.
---
What We Need to Do Better
We need to keep remembering that we are not on holiday, rather, we are travelling full-time as a change in lifestyle. Therefore we need to eat out less and avoid some of the unnecessary entertainment activities like the putt-putt we played in Batemans Bay and the terribly expensive pub meal we had in Narooma.
A bt more forethought needs to go into when we will be eating out, why we will be eating out and where we will be eating out so that in May, our money will last the whole month and we will have better quality experiences.
---
What's Happening in May
On the 1st May we leave Beechworth and head to Echuca on the Victoria / New South Wales border. From there we head south again, skipping Melbourne (we will be back for that later in the trip) and driving along the Great Ocean Road. It's then onto state number three as we travel up through Mt Gambier and the Limestone Coast of South Australia before heading over to Kangaroo Island.
---
Disclaimer: This page contains affiliate links. If you found this article helpful, please consider using them to book your trip. It costs you no extra and helps to keep The Trusted Traveller running.
---
PIN THIS FOR LATER!
---
Over to you!
What did you get up to in April? What are your travel plans for May?
Let me know using the comments section below or join me on social media to start a conversation.
Thanks for reading and I hope you enjoyed this post.