This is a guest post by Kari Pinkerton Silcox from Happy Coconuts Travel Blog.
Over a year ago my husband and I spontaneously sold our house, quit our jobs and moved to Costa Rica. As we have traveled the country from end to end, I have fallen in love with so many pieces of this special place. These are a few of my favorite things about Costa Rica:
Beaches
Costa Rica has stunning beaches along the Pacific Ocean, as well as the Caribbean Sea. With over 800 miles of coastline, and over 300 beaches, there exists the perfect beach paradise for everyone. A vast majority of the picturesque coastline still remains deserted and unexplored. Next to every popular, touristy beach lies a hidden, secluded gem just waiting to be discovered.
People
Ticos (as Costa Ricans call themselves) are known to be some of the friendliest, happiest people on the planet. "Pura Vida" is a saying you will hear often, and it means to live a peaceful, simple uncluttered life with a deep appreciation for nature, family and friends. A "real living" that reflects happiness, well-being, simplicity and satisfaction.
Sloths
Sloths are only found in Central and South America, so it is a treat to see one in the wild. Their unique hands and feet have long, curved claws that allow them to hang upside down from branches without effort. They are known to eat, sleep and even give birth while hanging from a tree.
Slow Pace
Americans, in my opinion, suffer from "busyness", always rushing from one moment to the next. In Costa Rica there is only right now. Nobody assumes they can buy themselves time later to relax, so they do it now.
How beautiful it is to do nothing, and then rest afterwards. – Costa Rican proverb
Birds
Costa Rica will make a bird watcher out of anyone. Over 900 bird species have been recorded in this country. I once had a family of 16 rare Scarlet Macaws fly over my head, and it is a humbling, majestic experience to see this occur in the wild.
Hammocks
Hammocks are a way of life here. Ticos spend much of their free time swinging away life's worries in a hammock. Lounging in a hammock is permission to do nothing. It feels like the universe is rocking your soul, and Bob Marley is whispering every little thing is gonna be alright.
Food
The food in this country is said to be bland, mostly consisting of rice and beans. But I have found the food here, particularly on the Caribbean side, to be some of the most flavorful, fresh, mouth-watering food I have ever eaten.
Horrible Roads
The Costa Rican roads are known to have potholes that can swallow a car. But the silver lining is this causes you to slow down and enjoy the incredible nature and wildlife that surrounds you.
Monkeys
The jungles of Costa Rica are crawling with four kinds of monkeys: the spider monkey, the howler monkey, the white-faced capucin monkey, and my personal favorite: the tiny, adorable squirrel monkey.
Sunsets
Costa Rica has a reputation for some of the most beautiful sunsets on the planet. Watching the sun melt into the ocean, the sky alight with fire over the turquoise water, and life truly does look like a painting.
---
About the Author
Kari Pinkerton Silcox grew up on a small wheat farm in Eastern Oregon. After graduating from the University of Oregon with a Journalism degree in 2004, she got married to her college sweetheart. In 2015 they quit their jobs, sold their house and possessions and moved to Costa Rica without a plan. You can follow their Costa Rican adventures at Happy Coconuts Travel Blog as Kari blogs about their adventures, life lessons learned along the way, and their numerous near-death experiences. You can also find Kari on Facebook, Pinterest and YouTube.
---
PIN THIS FOR LATER!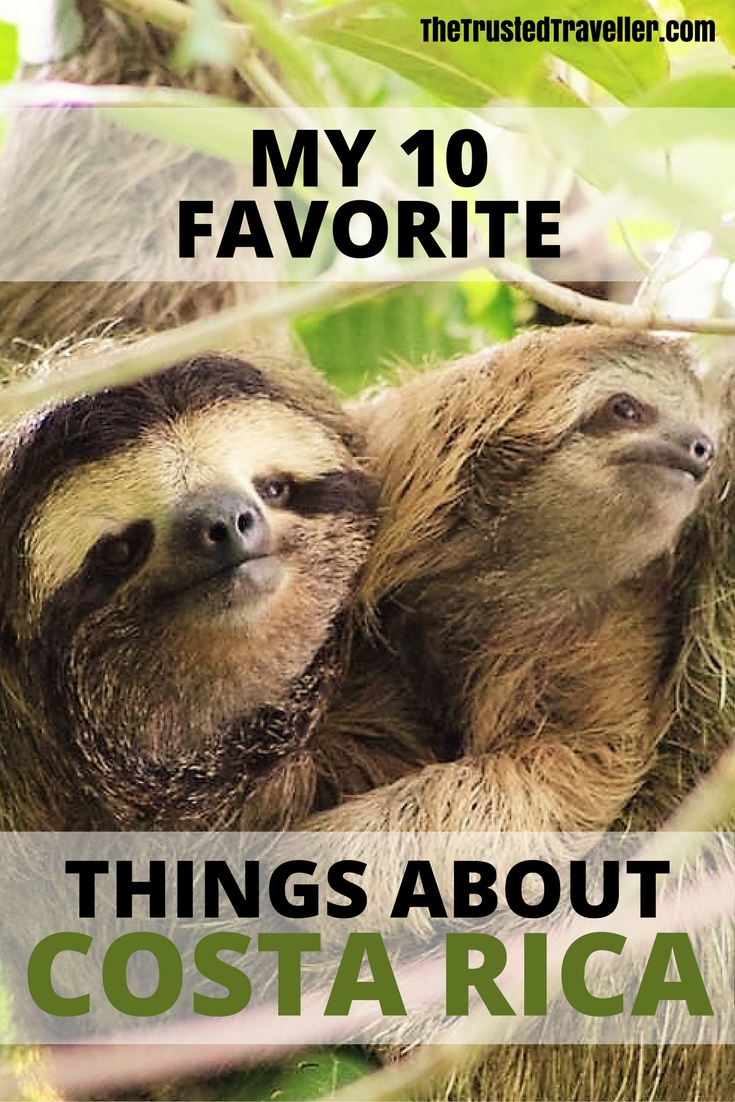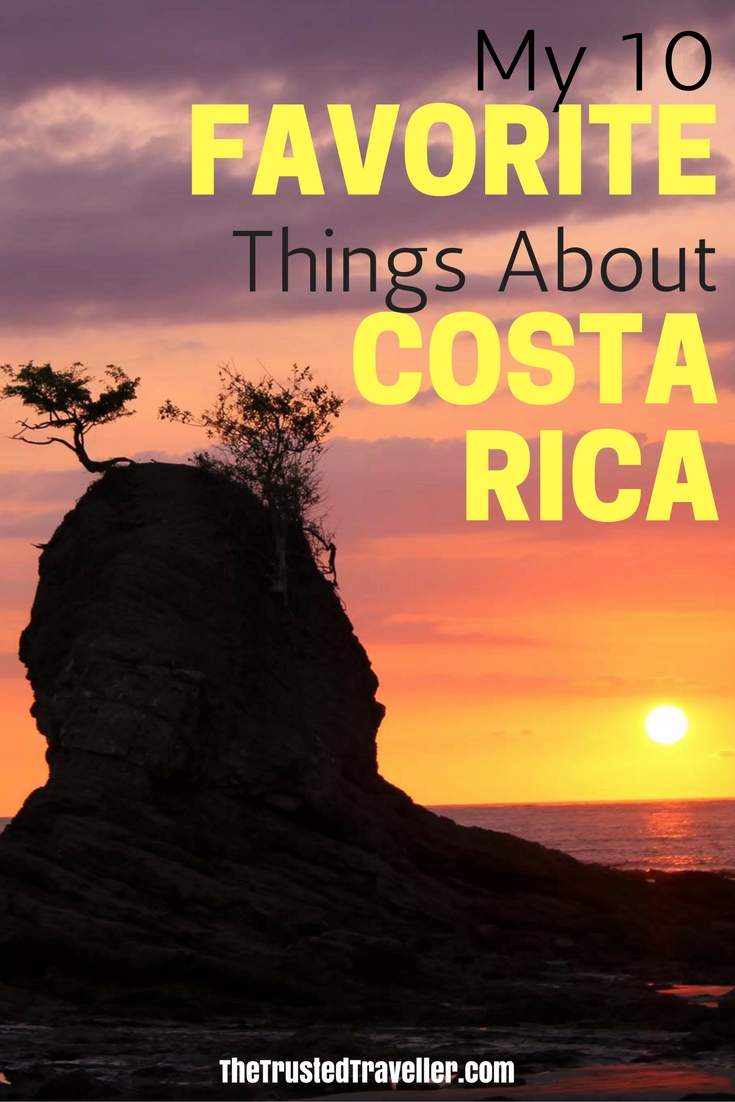 ---
Over to You!
If you've been to Costa Rica, what did you love about it? If you haven't been yet, what are you most interested to see and do there?
Let me know using the comments section below or join me on social media to start a conversation.
Thanks for reading and I hope you enjoyed this post.