Patmos is a tiny Greek island in the Aegean Sea, near the Kos islands, and relatively close to Turkey. It is one of the Dodecanese Islands, and is known for its unique and distinctive characteristics.
It is also known for being the place where St. John wrote the book of Revelations. The island is home to heritage sites, hilly regions, and sparkling beaches.
It can be overwhelming narrowing down which Greek Islands to visit as there are so many. This guide to Patmos will help you determine if it is worthy of making it onto your Greece travel itinerary.
Best Time to Visit
Most Greece holidays take advantage of the warm Mediterranean climate on offer all year round, and a visit to Patmos is no exception. There are several events and fairs from July to August, but the region is largely relaxing and restful.
If you're looking for a vacation that's full of activities and sightseeing combined with the chance to relax, then why not consider Patmos as the ideal place for you for a weekend getaway or longer holiday break.
You'll find a variety of Greece vacation packages and other holiday options available from travel agents and tour operators. You may even find a good deal on a vacation that you'd want to be on forever!
Getting to Patmos Island
Because of its size, there is no airport on the island. So the only way to reach Patmos Island is by boat. Ferries from Athens take around seven hours. Or you can fly to nearby Samos, Kos or Leros Islands and take a short ferry ride from there.
---
Read More: How to Choose the Best Sim Card for Greece on TravelTomTom
---
Vacationing in Patmos
The small island is spread across an area of just more than 30 square kilometres, and is a very popular tourist destination in Greece. It is popular among both casual tourists as well as devoted Christian pilgrims, who wish to visit the site of the Revelations.
It has two main villages: Chora, where most of the residents live and Skala, the port. The region is hilly, and a large part of the area is covered by the Monastery of St John.
Attractions
Most tourists to Patmos visit the Monastery of St. John the Theologian. The monastery is located on the hill above Chora and is visible from most parts of the island. Inside is a library with more than 2000 books and 13,000 documents of historical significance.
It also has a museum that has several objects including relics, vestments and icons. The monastery is designed in the Byzantine style of architecture, and is a delight to behold.
Other popular sights are the Cave of the Apocalypse, which can be reached on the way to the Monastery of St. John. This is where John the Apostle is said to have had visions of Jesus Christ, and heard his teachings through the cleft of a rock.
In 2006, the Cave was declared a UNESCO heritage site. The cave has a few niches where St. John is said to have rested his head; there is also a fissure that is said to be a symbol of the Holy Trinity. Most tourists prefer to visit the cave and spend some time in it, soaking in the spiritual atmosphere.
The islands of Arki and Marathi are close to Patmos and are well-connected by boat. These islands are known for their beautiful, crystal clear and secluded beaches and make for a perfect half-day or day trip from Patmos.
---
PIN THIS FOR LATER!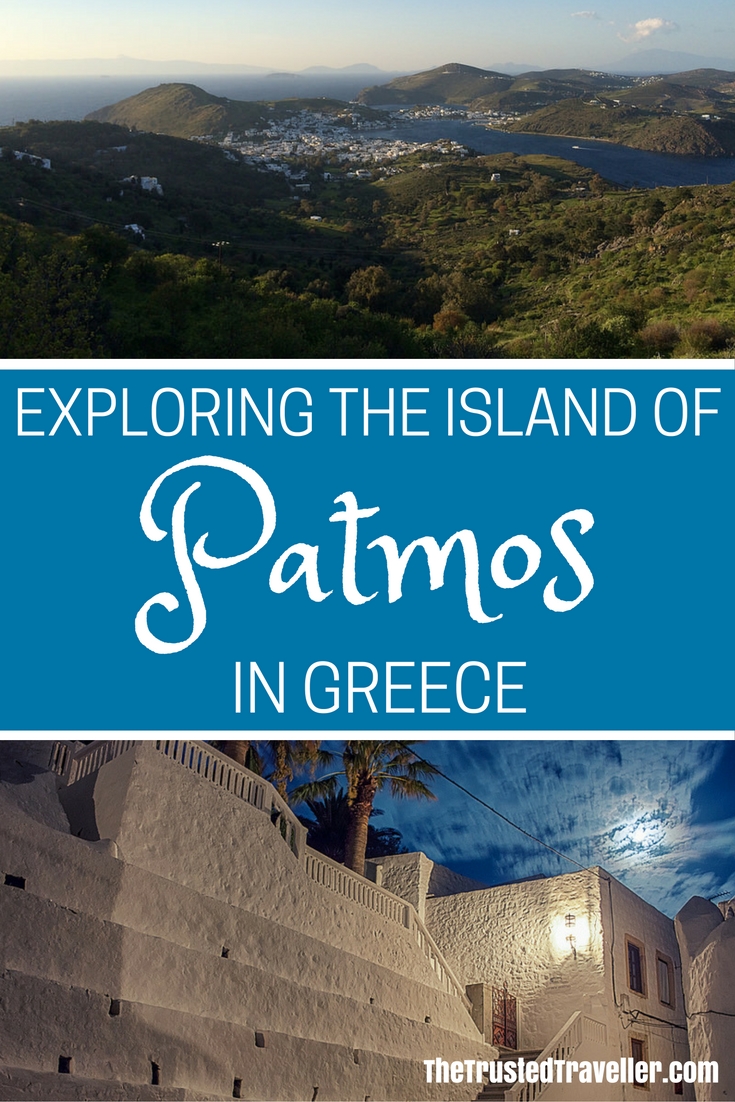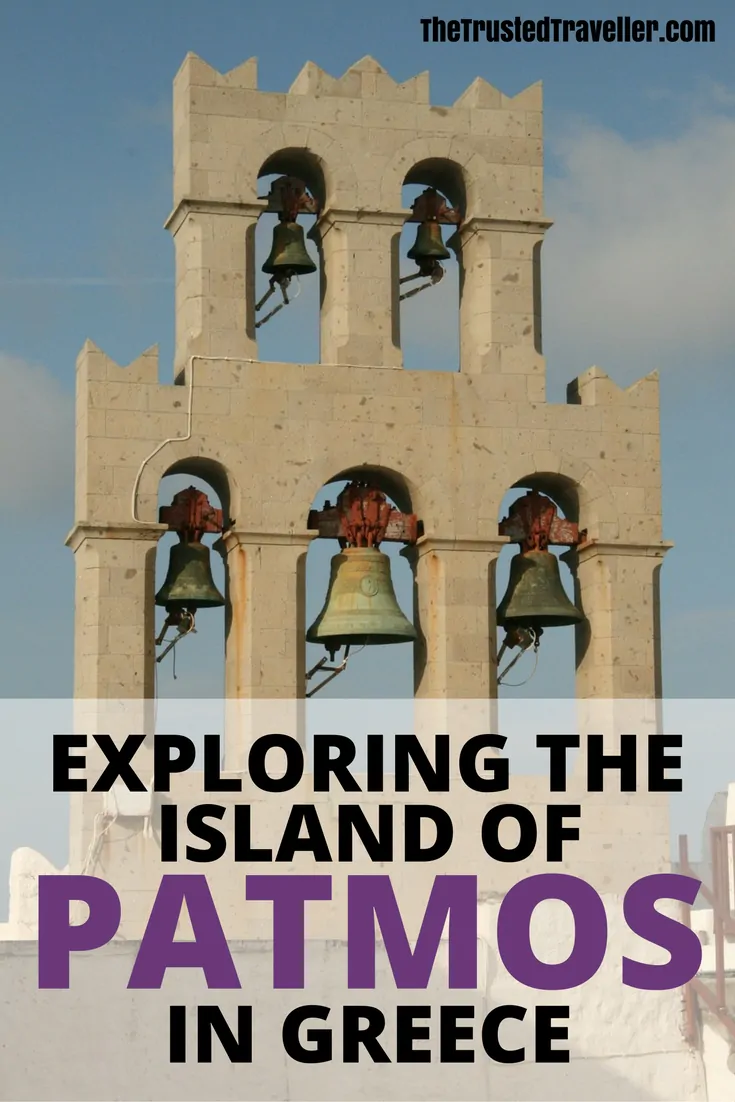 ---
Over to you!
What most interests you about exploring the island of Patmos in Greece?
Let me know using the comments section below or join me on social media to start a conversation.
Thanks for reading and I hope you enjoyed this post.