As someone who lives and breathes travel, you can imagine that my bucket list is pretty long. It is so long that I sometimes feel a little overwhelmed with the thought of not being able to fit everything in my lifetime. Who else feels like this too?
Some countries overwhelm me more than others, mostly because the country is made up of so many diverse regions and also there is so much to see, do and taste. Topping the list of overwhelming countries for me is the USA.
I've read on blogs and seen on travel shows that each state, and even regions of each state, have their own unique identity. They each have their own quirky things to see, interesting food and drink to taste and sub-culture to immerse yourself in.
But of all the places in the USA, there are seven which I feel a real pull towards. Seven that have piqued my interest the most out of all the diverse cities the country has to offer. These seven USA cities on top of my bucket list are there for many reasons, read on to find out why.
Getting Around
The USA is probably one of the easiest countries to get around because there are many transport options available. My likely choice for getting around would be to travel by train or bus in USA with a few flights thrown in on longer distances.
Alternatively, you could choose to see the country on a road trip with your own vehicle or by hiring a car or RV.
San Francisco
Anyone who loves taking landscape photos will agree with me that capturing that perfect shot of the Golden Gate Bridge in the Californian city of San Francisco is high up on their bucket list. But that's not the only reason I'm keen to explore the city by the bay. San Fran also interests me because of its diverse population and inclusive lifestyle of people from all walks of life.
Three Things I Don't Want to Miss: The Golden Gate Bridge shrouded in fog, exploring the diverse neighbourhoods on foot and chowing down on seafood chowder at Fisherman's Wharf.
New Orleans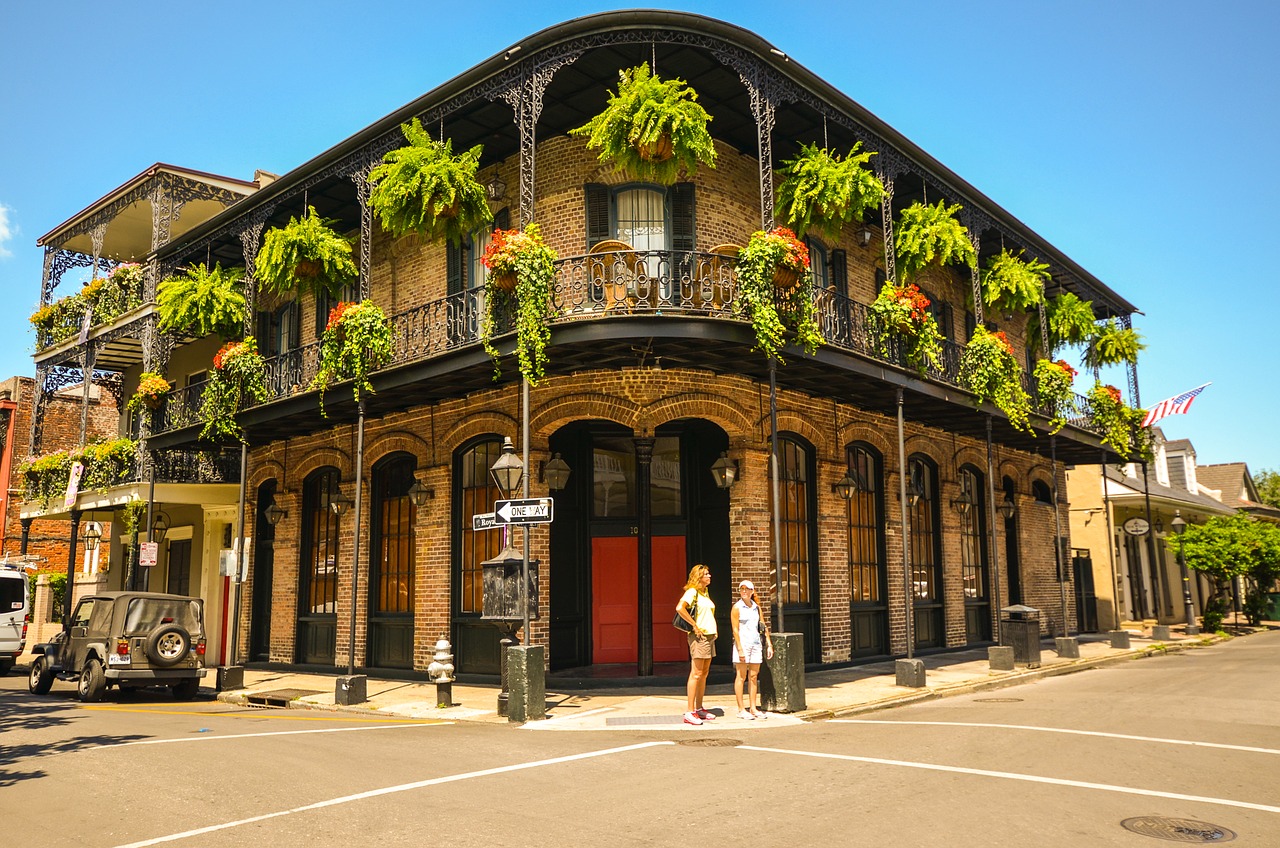 While I'm interested to explore the southern city of New Orleans at any time of year, during Mardi Gras in February would be an incredible experience. I'd love to get among the celebrations on Bourbon Street, meeting people from all over the world.
Three Things I Don't Want to Miss: Collecting beads on Bourbon Street, exploring the French Quarter and its history and enjoying an evening in a Jazz club.
Savannah
I fell in love with the idea of visiting Savannah many years ago while watching a Samantha Brown travel show. The architecture, history and picture perfect tree lined avenues of this Georgia city have had an almost haunting effect on me.
Three Things I Don't Want to Miss: Sleep in a historic inn, take a ghost tour and wander an oak and moss canopied road.
Chicago
I'm a born and bred city girl and love skyscrapers and interesting architecture. This is why I'm keen to explore Chicago. Chicago is home to some of the USA's tallest skyscrapers and some of the country's best neo-gothic architecture. Even better if I get the chance to visit during St Patricks Day when the river turns green.
Three Things I Don't Want to Miss: See my reflection in "The Bean" in Millennium Park, catch a baseball game at Wrigley Field and explore the skyscrapers of the city centre.
Austin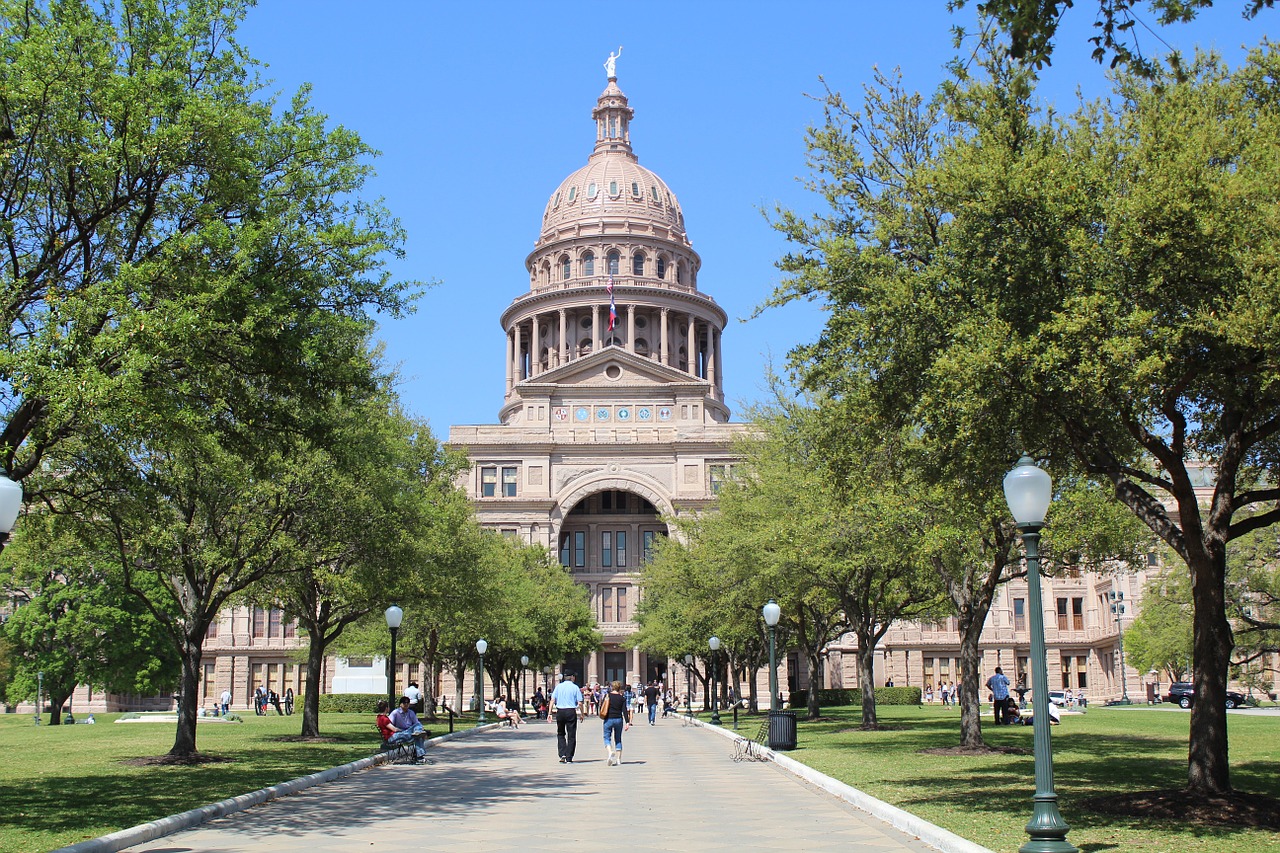 Austin is a relatively new entry in my bucket list for the USA. Over the last year or two I've noticed many travel bloggers setting up a permanent base in Austin which prompted me to learn more about it. Three things I found that make me want to visit the Texan capital are that it's fast becoming the live music capital of the world, good quality food trucks are everywhere and it has a big creative community.
Three Things I Don't Want to Miss: Attend the SXSW Festival, see live music in an Austin club and food truck hop my way around town.
Nashville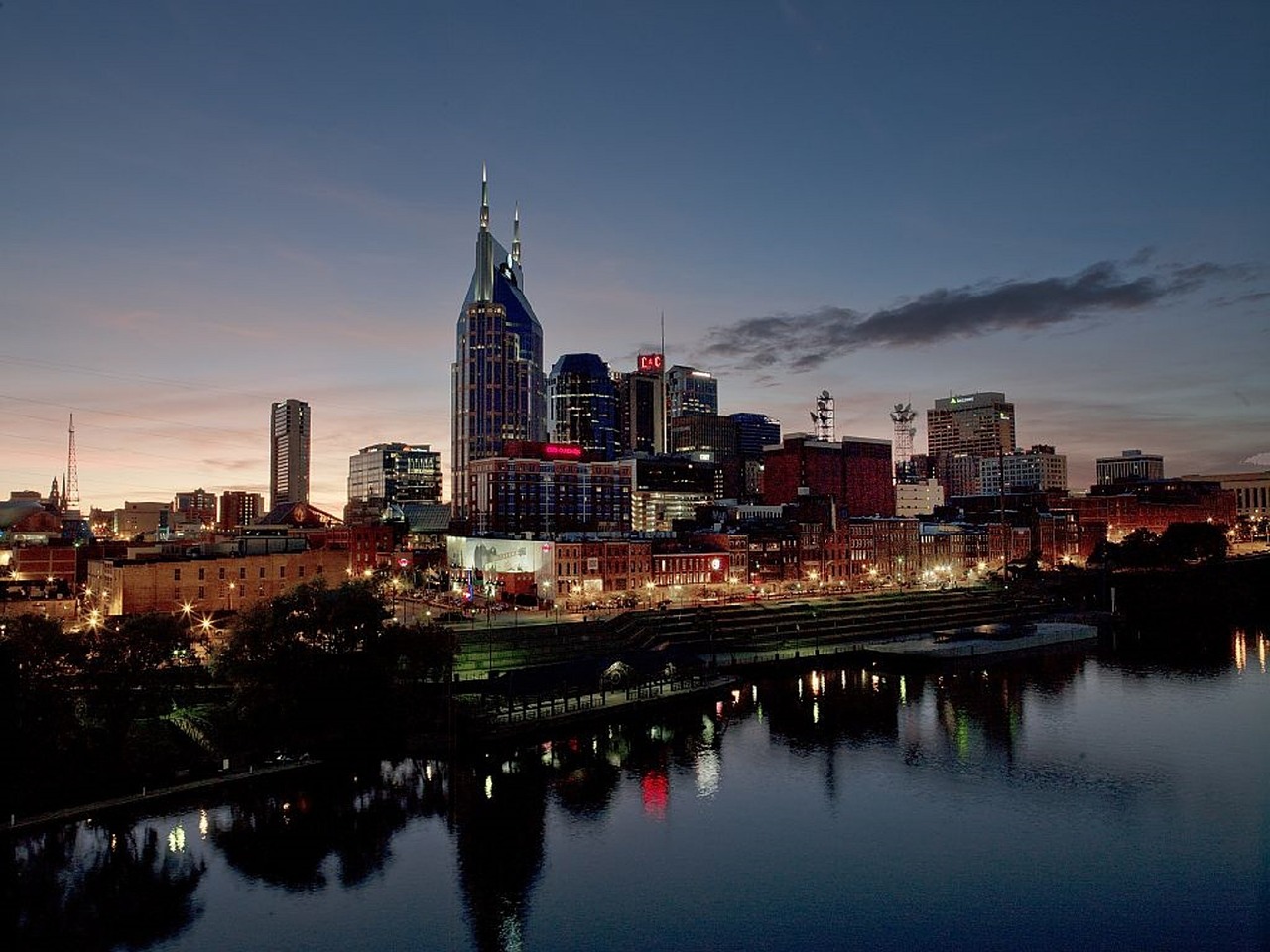 A music lover's paradise, Nashville Tennessee has been on my list for many years thanks to an episode of Globe Trekker. I was instantly attracted to the area known as Music Row, home to hundreds of music related businesses from clubs to record stores and recording studios. I can definitely see myself enjoying a few nights hopping from club to club in Nashville.
Three Things I Don't Want to Miss: Club hopping Music Row, visit the Country Music Hall of Fame and take a tour of one of the many famous recording studios.
Portland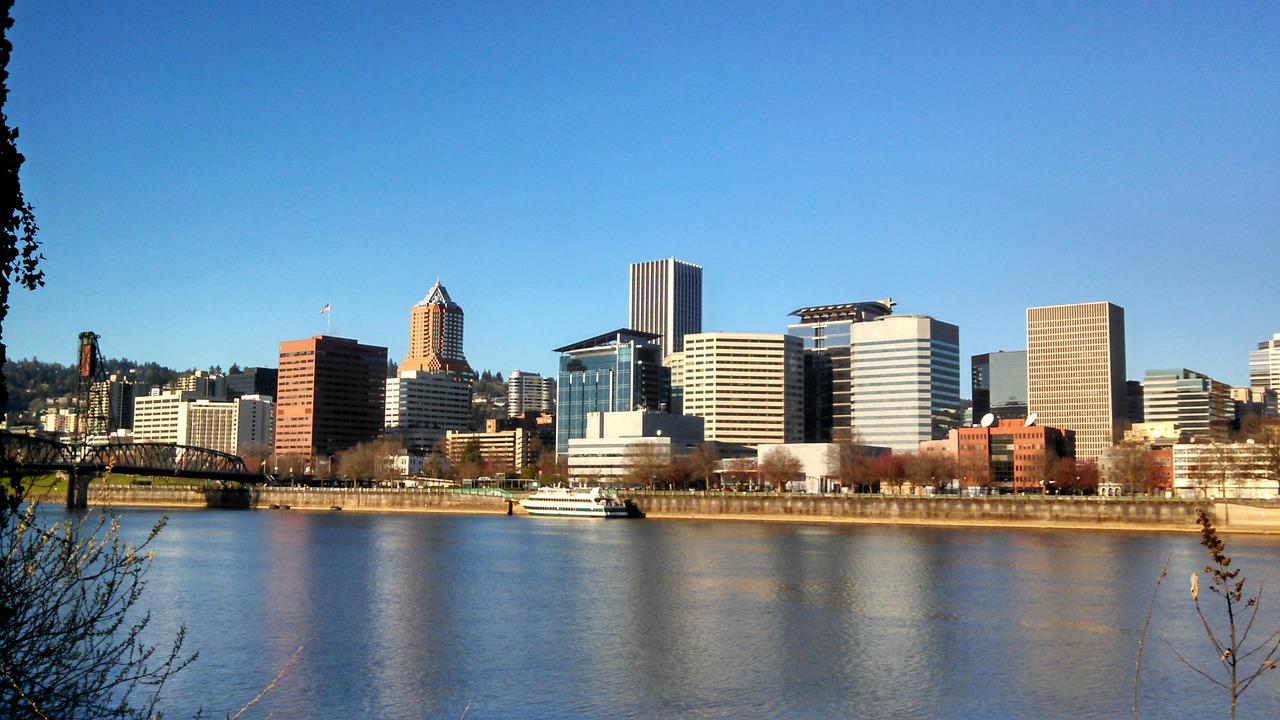 My main motivation for visiting Portland is beer. It is home to some of the best microbreweries, not just in the country, but in the world with about 100 located in the Portland Metro area. A few days' brewery hopping sounds like heaven to me!
Three Things I Don't Want to Miss: Beer, beer and beer!
---
PIN THIS FOR LATER!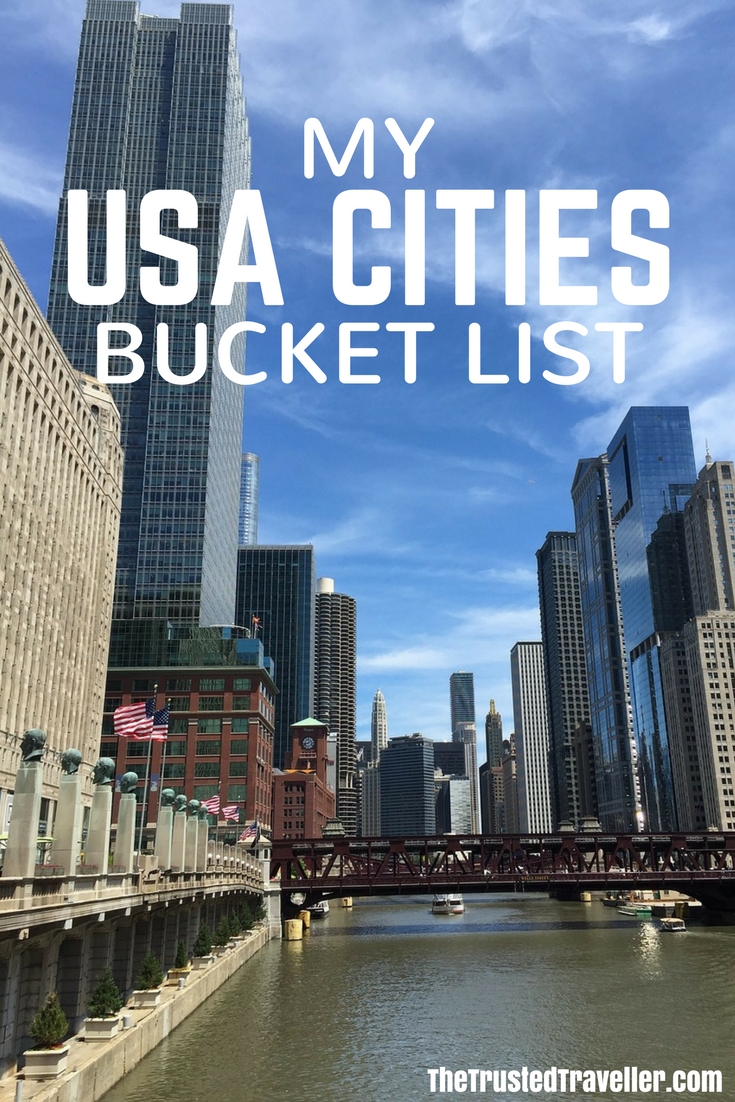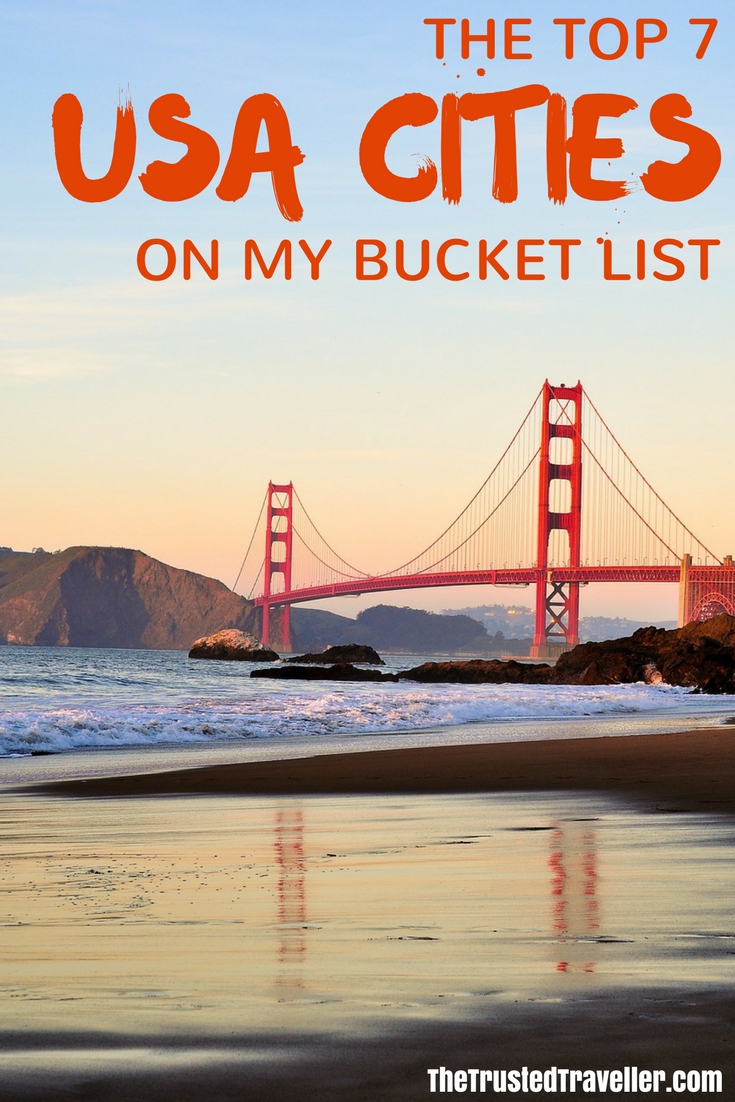 ---
Over to you!
Which USA cities are top of your bucket list?
Let me know using the comments section below or join me on social media to start a conversation.
Thanks for reading and I hope you enjoyed this post.