Australia is a huge country with a lot of destinations to choose from for your holiday. While in other countries you might choose to do an extended road trip, it's not so simple in Australia, where it can take days to travel between cities. If you want to land in the right place for the best holiday, read these recommendations for the best destinations where you'll want to spend the whole holiday.
Sydney
Sydney is the most popular Australian city for travellers, and has become hugely iconic. Sights like the Sydney Opera House and the Sydney Harbour Bridge are comparable with London's Big Ben or New York's Statue of Liberty.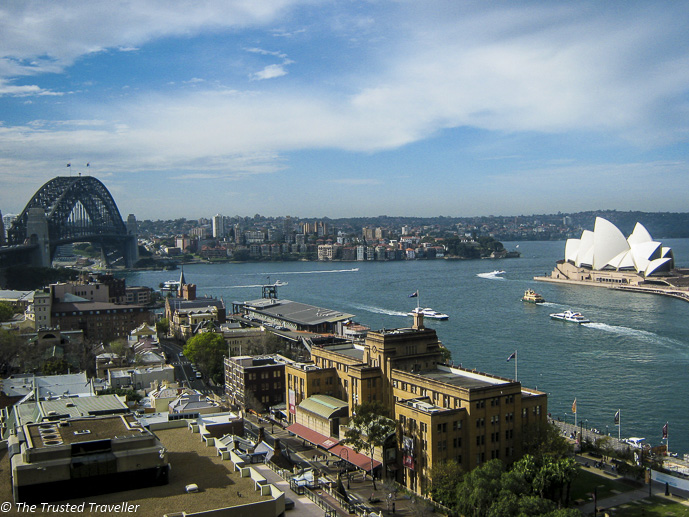 There are attractions for all the family, like the Taronga Zoo and the Museum of Contemporary Art, and there's a busy events calendar year-round too (like Vivid Sydney).
Sydney is the classic choice, and is rewarding both on and off the beaten track. You can stay in the CBD or go for a quieter district with your family, as the public transport system here is very good.
---
Read More: 35 Free Things to Do in Sydney | Getting Around Sydney
Be Inspired: Sydney's Best Beaches
---
Melbourne
Melbourne is another busy city which has something going on at all times of year. If you're a sports fan, you already know that it is home to both the Australian Open and the Melbourne Cup, not to mention an annual Formula 1 Race.
But there's also more to Melbourne than an events calendar, and the city has plenty of attractions all year long. There's an aquarium and a zoo in the city itself, nature reserves and Phillip Island within day trip distance, and Yarra Valley wineries ripe for the picking.
Melbourne is a great break for those who just aren't satisfied with staying in the same city centre for the whole holiday.
---
Read More: What Not to Do When Visiting Australia on Birdgehls

---
Brisbane
This city is a great place for culture, with a bustling art scene. Visit the Brisbane Powerhouse for culture, or look into history at the Museum of Brisbane.
For current happenings, check out the Gallery of Modern Art and the Queensland Cultural Centre. Visitors always love the Lone Pine Koala Sanctuary, which offers the chance to cuddle a koala. Who could turn that down?
Brisbane may not be the best-known out of this selection of Australian cities, but it definitely has a lot to offer.
---
Read More: Travel Guide to Your First Time Visit to Australia on Travel See Write
---
Canberra
Though it may be the capital of Australia, Canberra is often overlooked. That's a shame, because it's a fascinating place.
It was built for the purpose of becoming a capital city, resulting in a much more spacious and well-thought-out offering than many capitals around the world.
It's pleasant for a walking or cycling city break, and the public transport system allows you to get around easily. You can visit the seat of power of the Australian government, as well as plenty of other monuments.
For a less hectic city break and a very interesting look into the history of Australia, you can't do much better than Canberra.
---
Great Barrier Reef
While the rest of these suggestions may be cities, you can't overlook one of the greatest attractions that Australia has to offer. The Great Barrier Reef really does live up to its name, covering a huge distance.
It's home to millions of sea creatures, including the coral and anemones that make up the reef itself. Most people would put it on their bucket list, but if you want to see it, you should think about going as soon as possible.
A large part of the reef has already fallen victim to coral bleaching, meaning that it is no longer the colourful paradise it once was. Scientists speculate that it won't be long before the reef begins to die off entirely unless something changes.
While the reef may still be saved, you may begin to see restricted access as part of a concerted effort to reduce stress on the underwater structures, so go now before it's too late.
---
Be Inspired: Top 6 Places to Snorkel in Australia
---
Each of these destinations could easily lay claim to being the best holiday spot in Australia, so it's down to you which appeals to you the most. Though a trip taking in more than one may be tricky, there are ways to do it – so think about how long you want to stay in the country for to fit in as much as possible!
---
Over to you!
What is top of your Australian bucket list?
Let me know using the comments section below or join me on social media to start a conversation.
Thanks for reading and I hope you enjoyed this post.