Sydney is the perfect place for a quick weekend getaway because most of its main attractions are close together or simple to get to. But if you have just 48 hours in Sydney, and this is your first time to the city, then you need to be organised and plan your time well.
In this guide we'll help you decide where to stay, what to see and make a few suggestions on places to eat so you can maximise your precious weekend time while still getting to experience the best of the harbour city.
Where to Stay
First up you need to pick somewhere to stay that is centrally located and a comfortable base to rest your aching feet after all the walking you'll be doing. TFE Hotels has a range of accommodation in Sydney that fit the bill and are affordable with per night rates from $128.00. Plus if you join their eClub you get 10% off all future bookings!
48 Hours in Sydney
Friday Evening
Arriving into Sydney on Friday evening after work is an excellent idea and enables you to have a good nights' rest before hitting the streets of Sydney first thing the next morning.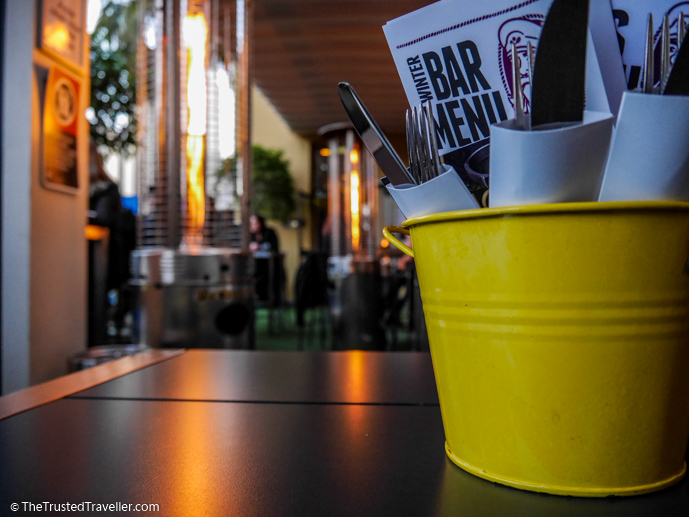 If you arrive early enough you'll need to eat or you might want to grab a drink. Bar 100 in The Rocks has you covered with casual meals like burgers and pizzas, plus an excellent cocktail menu and wine list. They also have acoustic music on a Friday evening on the covered outdoor terrace.
But don't forget you've got a big two days ahead so make sure you get to bed early and rest up!
Saturday Morning
Start the morning with a good breakfast, either from your hotel, or stop at one of the many cafes on the walk to the morning's first stop. Sydney has excellent coffee, just look out for places that have a queue of people waiting, this will tell you it's going to be good!
With coffee in hand it's time to start the day with a self-guided walking tour along part of one of the worlds most beautiful harbour's. We've put together this map to help guide you along the route.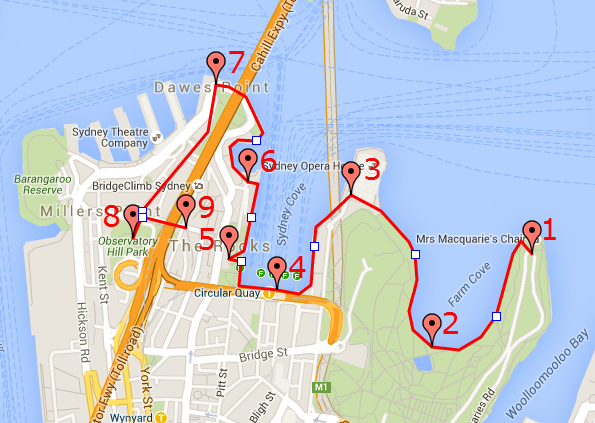 The walk takes about an hour without stops so allow at least two to three hours to do it properly, including time for morning tea, photo stops and even a longer stop at one of the attractions along the route if time permits.
We've numbered a few places worth noting along the route and they are:
1- Mrs Macquarie's Chair – Not only are the views of the harbour great here, it has an interesting history too. In 1810, convicts carved the rock here into a seat so that Mrs Macquarie, the wife of Governor Macquarie, could sit and watch the ships from Great Britain sail into the harbour.
2- Farm Cove & The Royal Botanic Gardens – Farm Cove is a U-shaped bay and the land here was set aside soon after the first European settlement in 1788 as farming land. The land is now home to the lovely Royal Botanic Gardens which is well worth some time to stroll around.
3- Sydney Opera House – One of the most iconic buildings in the world, this unique structure was opened in 1973 and was designed by Danish architect Jørn Utzon. It is used to host performing arts and you can take a tour inside or if you have time later on, see a performance.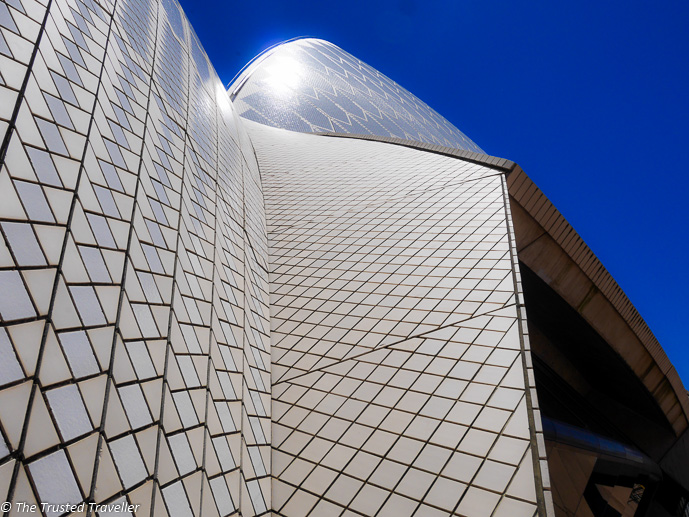 4- Circular Quay – Circular Quay is one of the major transport hubs in Sydney with trains, buses and ferries coming and going throughout the day. Remember this spot because you'll need it later in the day!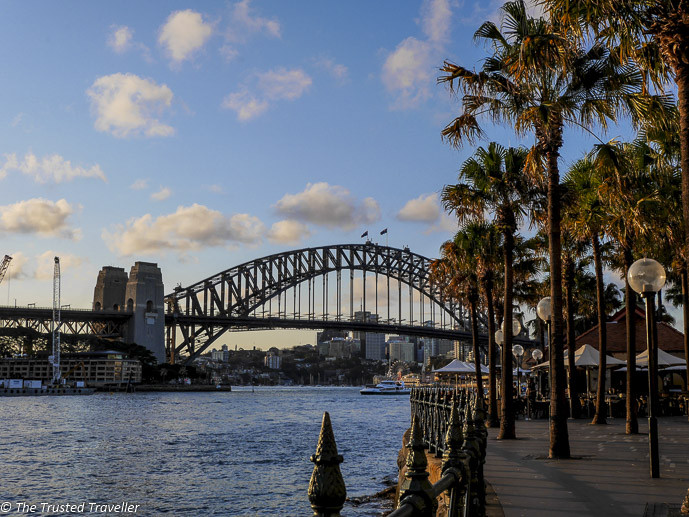 5- Museum of Contemporary Art – Sydney's premier modern art gallery. The MCA has a large permanent exhibit and constantly changing visiting exhibits making it a place you can enjoy time and time again. If you're in need of another coffee or a morning tea break, there is an excellent café on the level four which also happens to have excellent Sydney Opera House and harbour views.
6- Sydney Opera House view – As you walk past Sydney's cruise terminal you'll notice the view of Sydney Opera House gets better and better. We think the point at the end of the wharf is the perfect spot to take a photo or two of this iconic building.
7- Dawes Point – The walk along the edge of the harbour from the cruise terminal to Dawes Point under the Sydney Harbour Bridge is one of our favourites in Sydney. You get excellent views of the harbour, Sydney Opera House and Sydney Harbour Bridge from both sides.
8- Observatory Hill – After a stroll through one of Sydney's oldest areas, The Rocks, you'll come to a hill called Observatory Hill. Take a quick walk up for the best open air views over Sydney Harbour.
9- The Rocks – Finally finish up the morning walk with a stroll through the heart of The Rocks. Browse through the weekend markets and enjoy the atmosphere.
---
Read More: Check out more of the Best Sydney Walks on The World on My Necklace
---
Saturday Lunch
You're already in The Rocks so we are going to suggest a few places to stop for a bite to eat in the area:
Market Food – There are tons of great food stalls at The Rocks Markets. Grab a plate or two and find a seat down by the harbour to soak up the amazing view.
Fortune of War – Grab a seat in Sydney's oldest pub (since 1828) for a decent pub meal and a refreshing beer.
Glenmore Hotel – This pub not only has excellent pub style meals, it also has a rooftop terrace with incredible harbour views.
Saturday Afternoon
Make your way back to Circular Quay and grab yourself a ticket to ride an iconic Sydney Ferry. We recommend taking the ferry over to Manly. This gives you the best opportunity to see more of the harbour on the 30 minute ferry ride and it drops you in a beautiful part of Sydney.
The ferry rounds the Sydney Opera House; takes you past some of the harbour islands like, Fort Denison; gives you a peak into the many yacht filled bays along the way; and lets you see the headlands and opening to the harbour.
Once you're in Manly, walk the Corso that connects the ferry on the habourside, to the beach. Browse through the shops if you like and stop to see one of the many talented street performers that are regulars along there.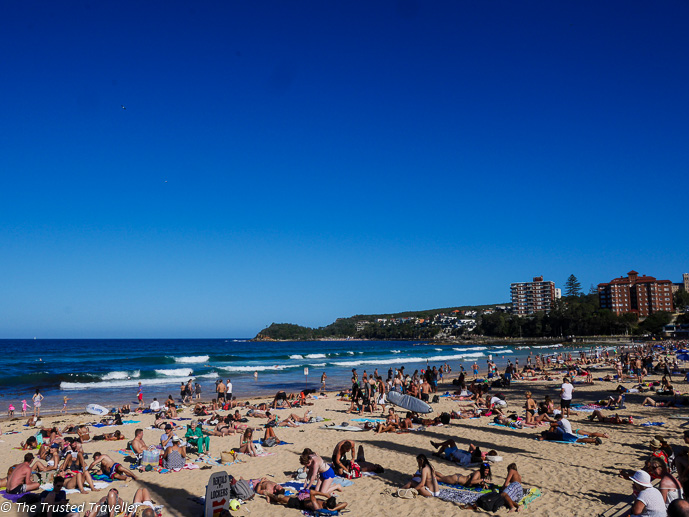 Take a walk along the long white sandy beach, and if the weather is warm enough, a dip in the ocean. Walk around to Shelley Beach, where the water is calmer, if the waves of the main beach are a bit daunting for you.
Finish off your visit to Manly and day exploring Sydney with a drink in one of the many beachside bars like Hemingways for a cocktail or Manly Wine to pick from an extensive wine list.
---
Read More: 5 Things to Do in Sydney on a Rainy Weekend on Universal Jetsetters
---
Saturday Evening
The best place in the city to watch the sun go down is Opera Bar. Nestled under the Sydney Opera House with views of the Sydney Harbour Bridge, it's the perfect place to end your day exploring Sydney.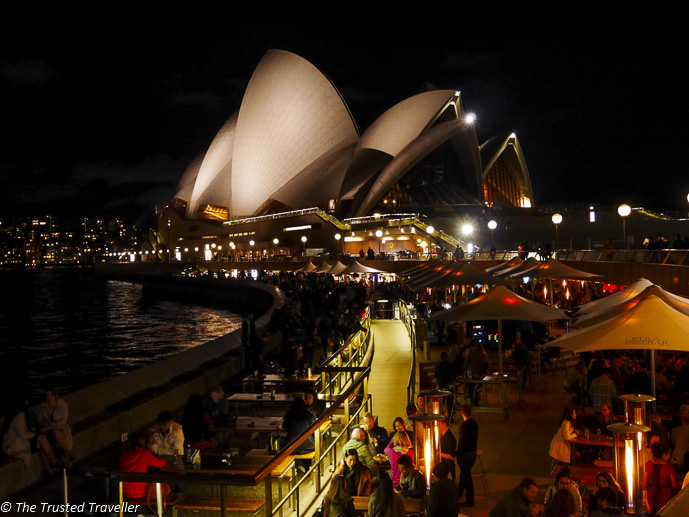 Opera Bar also has great food, so you can choose to stay there for dinner or pick one of our suggestions below:
---
Read More: Top Things to Do in Sydney on Mindful Travel by Sara
---
Sunday Morning
Hopefully you didn't overindulge too much last night, but if you did start the morning off with a strong coffee and a hearty breakfast to get you going.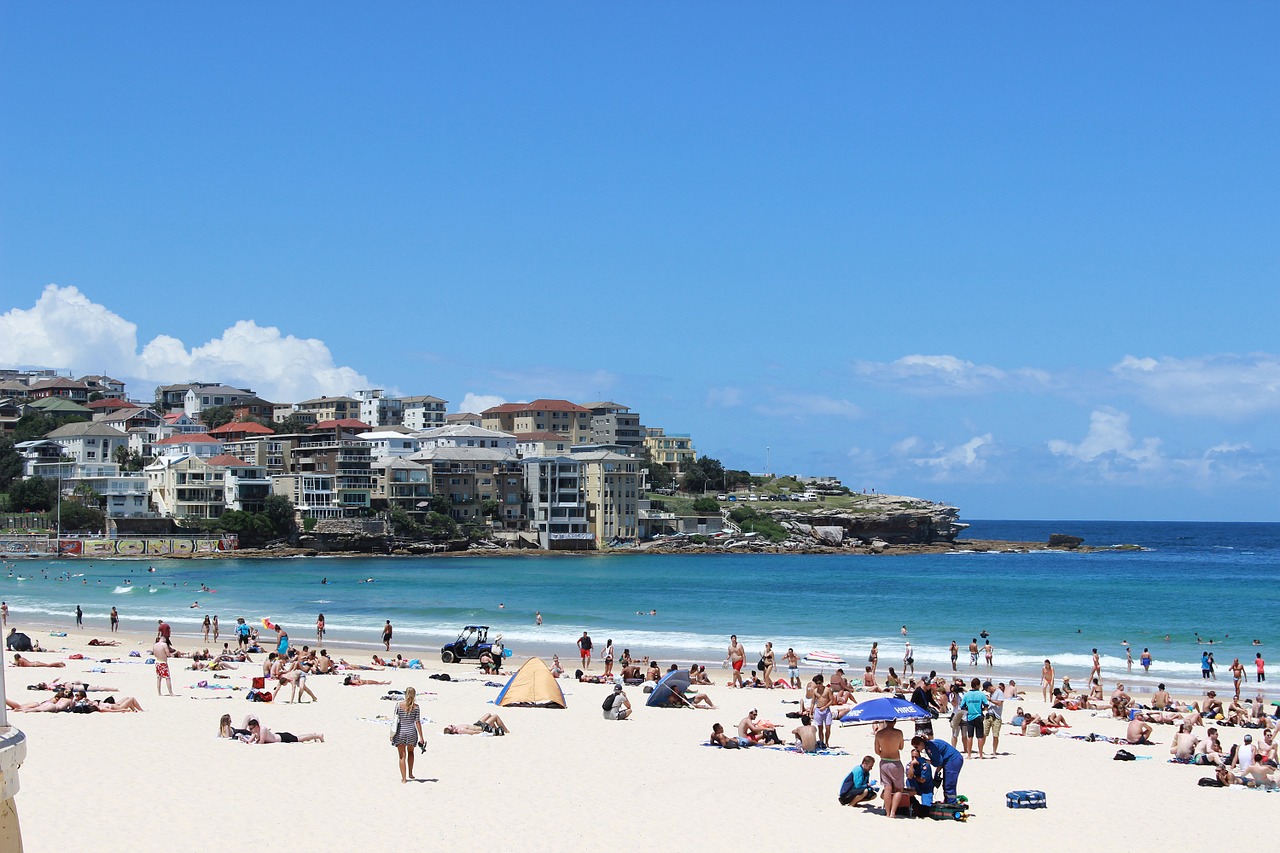 Navigate your way to Bondi (see the extra resources below for our Getting Around Guide), Sydney's most well-known beach. Maybe you might like an early morning swim, otherwise make your way to Bondi Icebergs to begin the Bondi to Coogee walk.
The walk, which takes you along the coast past some of Sydney's best beaches, is about 6 km long and should take you about two to three hours to complete depending on your level of fitness and how many stops you choose to make along the way.
Sunday Lunch
You'll be in need of refuelling by this point so lunch in Coogee is an excellent idea. We suggest either grabbing yourself some take-away fish and chips to enjoy on beach or do what a lot of the other Bondi to Coogee walkers do and find a spot in the popular Coogee Pavilion Hotel for a bite to eat and a beer.
Sunday Afternoon
Depending on what time you need to leave, you may have time for one more activity before leaving Sydney. We're going to give you a few options to choose from to complete your time in the city.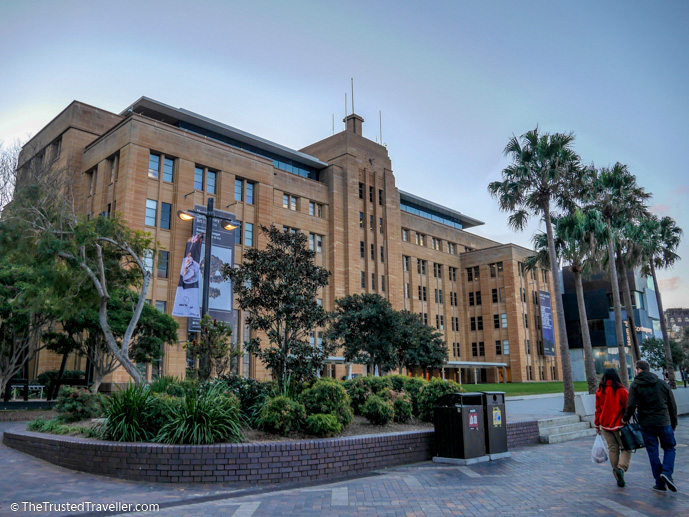 Visit a Museum or Gallery – Sydney has some excellent museums and galleries and most of them are free. For modern art check out the Museum of Contemporary Art; or classic pieces at the Art Gallery of New South Wales; the Powerhouse Museum is full of hands on experiences; while the Maritime Museum is great for families; and finally you could take a quick ferry ride over to Fort Denison to learn more about Sydney's settlement.
Walk Over the Sydney Harbur Bridge – You can do this in two ways. The FREE way is to just walk along the pedestrian path which takes about 15 minutes and offers amazing views of the eastern side of the harbour. Or you can go one step further and book yourself in for the ultimate Sydney experience, the Sydney BridgeClimb.
Sydney's Chinese Garden of Friendship – For something a little different, take some time to wander around Chinatown and into this lovely garden. It's an oasis inside a busy city and could be the perfect way to unwind and end your time in Sydney.
---
More Sydney Resources & Inspiration
Got more than 48 hours to spend in Sydney? Check out some of the best places to visit outside the city.
On a budget? Check out this mega list of the best FREE things to do around the city.
For information on how to get from the airport and around Sydney, check out our Getting Around Guide.
Looking for more things to see and do in Sydney? Check out our article on the best things to see and do around Sydney Harbour.
Maybe you want to visit more beaches or more markets? We've got you covered with both the best of Sydney's beaches and markets.
---
PIN THIS FOR LATER!
---
Over to you!
What interests you most about visiting Sydney? If you've been, what else would you add to this guide to 48 hours in Sydney?
Let me know using the comments section below or join me on social media to start a conversation.
Thanks for reading and I hope you enjoyed this post.