Why in the world would you ever spend some of your time off traipsing to Antarctic? It's just snow and cold and… well, that's about it, right?
Not quite. Antarctica is a stunningly beautiful region, one of the last pristine locations on Earth. And if you're looking to put a little more adventure into your touring (as opposed to hitting the usual over-crowded tourist hotspots) then you should definitely put Antarctica on your to-do list.
Lets take a quick look at just eleven of the amazing experiences waiting for you in Antarctica.
Visit with Penguins
One of the biggest draws for any trip to the Antarctic region is the chance to make friends with the local penguin population. Penguins number in the millions on the continent and the islands along the way. The best part is that some of these friendly fellows are just as curious about you as you are about them and they're not at all afraid to come up and make your acquaintance.
Hike the Shackleton Route
If you've been bitten by the history bug then you might like to sign up for a hike that traces explorer Ernest Shackleton's trek across the island of South Georgia. Follow in the footsteps of this V.I.P. of the Heroic Age of Antarctic Exploration, visiting his cold-preserved shack and his final resting place.
Spot some Whales
Despite its harsh conditions the Antarctic is home of an amazingly diverse and robust ecosystem, especially under the waters. It's hard to think that something as gigantic as a Humpback Whales (as well as Orcas and Minkes) could find enough food to survive in such cold waters but not only do they manage the trick, they thrive in the freezing environment.
Explore Historic Whaling Stations
Where there once were whales, there is now whaling history. Take a trip to South Georgia or Whalers' Bay on the South Shetland Islands and see how the international whaling race compelled men to live in the harshest conditions, competing to bring in all the valuable resources whales had to offer the early 20th century world. You'll also get to learn what's being done now to bring whale populations back from the brink and what you can do to help.
Take a Dive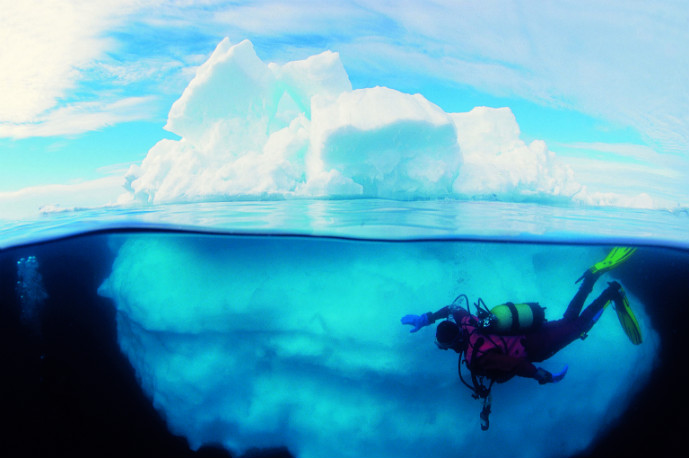 Diving in the clear ice-coloured waters of the Antarctic is an almost other-worldly experience. You'll have the chance to swim near Fur Seals, Leopard Seals, and Penguins, as you explore the undersides of icebergs and visit the realms of sea butterflies, crabs, giant isopods, and more.
Kayaking
Most Antarctic cruises offer you the chance to go out for a spin in a kayak. You'll get to paddle along the coastlines in a sheltered bay, exploring the scenery at your own speed.
Zodiac Cruising
Zodiacs (rubber outboard-engine boats) zip you up and down the coastlines, exploring landscapes and taking in the sights of thousands of penguins nestled into their summertime rookeries. They're also your best way to get up close and personal with Antarctica's natural art – the icebergs.
Examine Napoleon's House of Exile
When Napoleon Bonaparte was finally escorted out of mainland Europe forever he was planted on the island of St. Helena where he was to live out the rest of his life. His residence, Longwood House, is still standing, now a museum for history enthusiasts to explore.
Hiking
Hiking is of course a mainstay for just about any Antarctic cruise you care to take. Cruise lines will generally offer you a variety of hikes differing on purpose (going to see penguins, heading out for historic sights, etc.), length, and difficulty (how rugged they get).
Ski-Trekking
For those who really want to challenge themselves, some Antarctic cruises offer the chance for passengers to head out on a ski trek. You're set down on South Georgia with your skis, your supplies on a sled that you pull behind you, a guide or two… and that's it. You'll make your way across the island, catching part of Shackleton's route, and camp out under the Antarctic skies.
Camp Out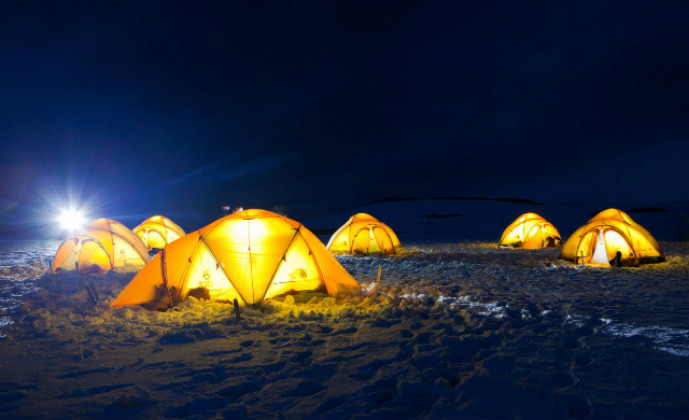 Last but certainly not least, if you're looking for an amazing Antarctic cruise experience, find yourself a cruise line that offer you the chance to camp out under the stars. The cruise lines generally provide the tents and sleeping bags; you bring your sense of adventure.
---
PIN THIS FOR LATER!
---
Over to you!
Which of these amazing things to do in Antarctica are you most interested to do?
Let me know using the comments section below or join me on social media to start a conversation.
Thanks for reading and I hope you enjoyed this post.